These pink castles in Europe are straight out of a storybook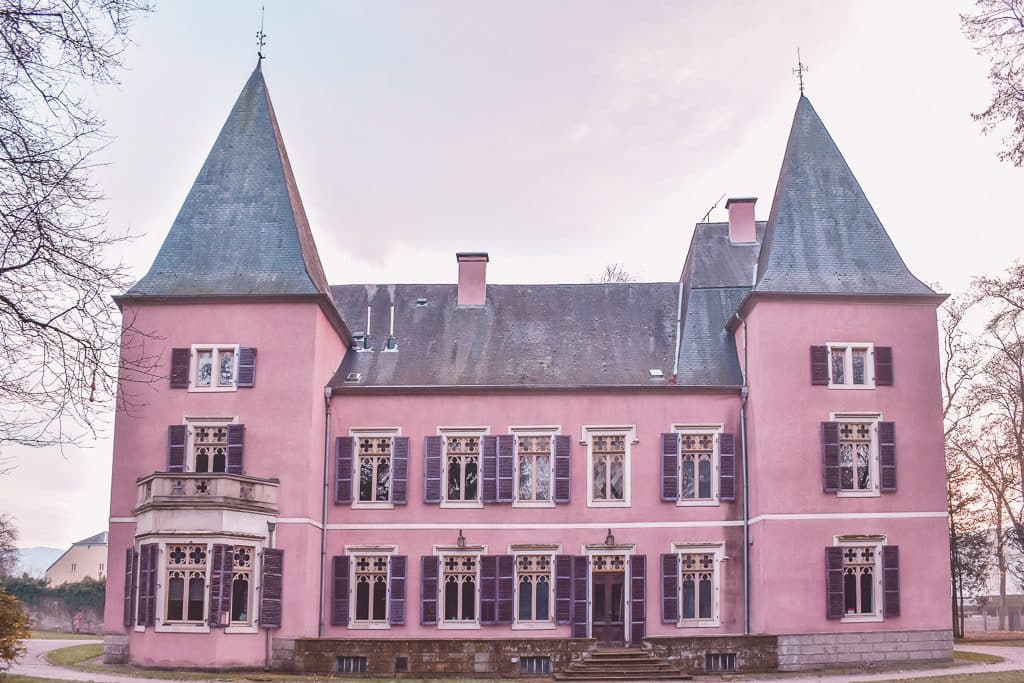 Yes, fairytales do exist and they are pink. I haven't met one single castle yet that I didn't like, but the pink ones really bring storybooks to life. With the help of my friends Google and Instagram, I discovered that there are as many as five pink castles in Europe! How magical is that?
So far, I had the pleasure of seeing two of them. The rest of the castles are still on my wishlist, but I shared some photos of other talented instagrammers below. Hopefully they will ignite your wanderlust as well!
Germany - Schloss Weilerbach
Hello Germany! This is the number one country when it comes to castles, so it shouldn't be very surprising that Germany appears twice on this list.
The Eifel region is loved by many fairytale chasers due to its idyllic towns, national parks, vineyards and, of course, castles. Burg Eltz is an Instagram classic, but what less people know is that the Eifel is also home to a pink castle.
The rococo-style Schloss Weilerbach is one of the most precious art-historical treasures of the Eifel, and it is located right on the border with Luxembourg. You can get to stay in either Germany or Luxembourg and still visit Schloss Weilerbach, that's a win-win situation!
Address: Schloß Weilerbach 3, 54669 Bollendorf, Germany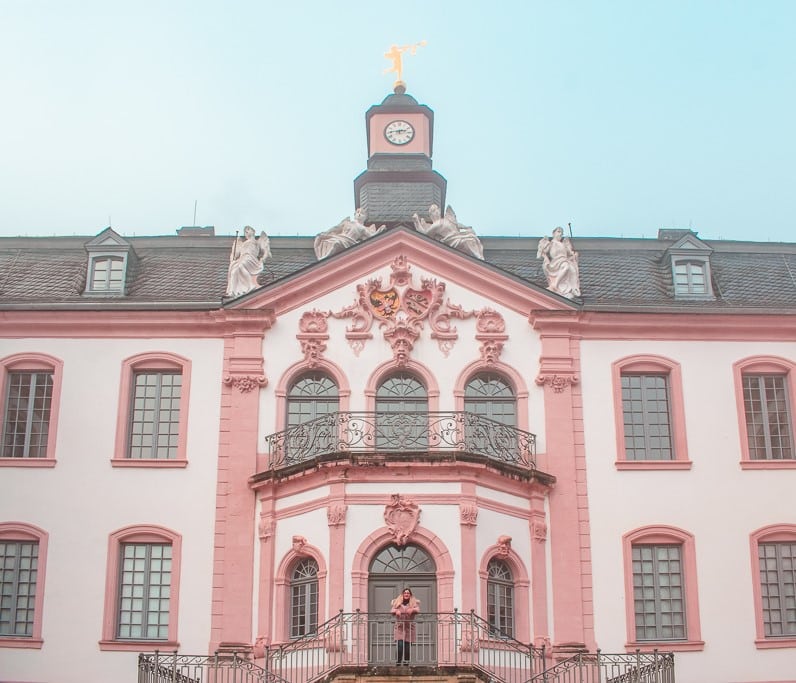 Speaking of Luxembourg, this tiny country has a pink castle of its own. Only 30 minutes driving from Schloss Weilerbach, you'll find the Disney-like castle of Erpeldange.
This pink castle was built in the 12th century and has served several purposes since. It first belonged to a wealthy family, then it was bought by a priest who turned it into a church and later it became a castle again. The state of Luxembourg bought the castle in 1983, and nowadays it serves as the city hall of Erpeldange.
Address: Porte des Ardennes 21, L-9145 Erpeldange-sur-Sûre, Luxembourg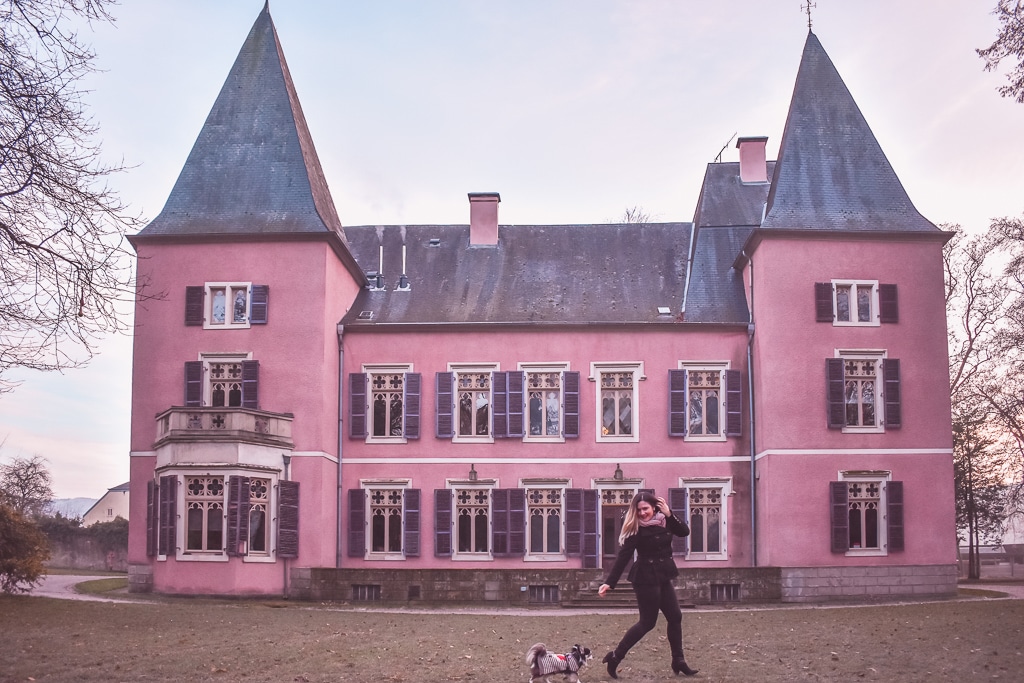 Germany - Schloss Benrath
Hey Germany, here you are again. Just outside of the vibrant city of Düsseldorf, you will find the pink Schloss Benrath. Perfect to add some magic to your city trip!
Address: Benrather Schloßallee 100-108, 40597 Düsseldorf, Germany
While the other pink castles are more or less hidden gems, Craigievar in Scotland is an Instagrammers haven.
Many bloggers and influencers took their own personal snaps here, and I can totally see why. The color contrast between the castle and its natural surroundings looks so pretty!
Address: Craigievar Castle, By Alford, Aberdeenshire, AB33 8JF, United Kingdom
The Netherlands - Steenenburgh
Has it ever happened to you that you want to visit something in your home country, but you keep postponing it and end up never doing it? That's exactly what happened to me with Steenenburgh, the one and only Dutch pink castle.
The pink castle was part of a theme park called Het Land van Ooit (The land of Ever), which closed down in 2007. However, the castle was still accessible. Until now.
Due to lack of maintenance after the theme parks closing, the pink paint started to detoriate and thus damaging the castle. As a result, the county started a complete renovation at the end of 2018 and plans to remove the pink color completely. Noooo, how dare they remove my favorite color?!
Deep inside I still hope that they change their minds so we can still enjoy the happy pink of Steenenburgh after the renovation is done. But most likely its wishful thinking, and Europe will have one pink castle less.
Address: Kasteellaan 1, 5253 AM Nieuwkuijk, The Netherlands
Have you ever visited a pink castle, or do you know about another one that is not on this list? Please let me know in the comments!
Ayo! AR x