A guide to discover the candy-colored island of Curaçao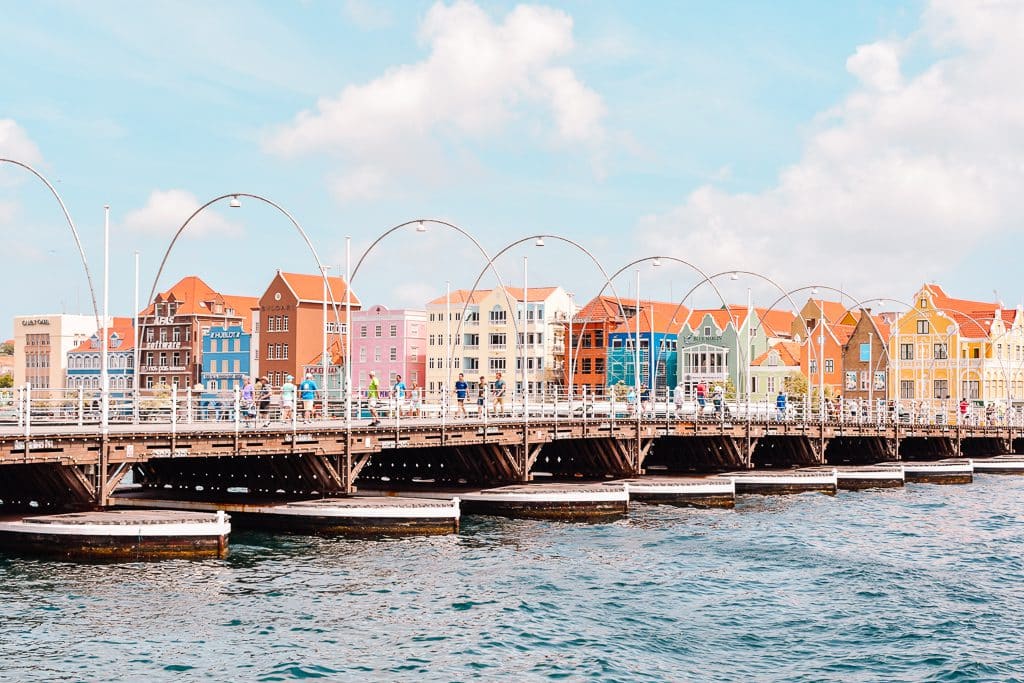 Imagine a place where the sun shines almost every day of the year. A place surrounded by pristine blue waters, dozens of white sandy beaches and where the buildings are painted in every color of the rainbow. Where the days end with the most gorgeous sunsets and the nights start with an ice cold drink during happy hour. Well, you don't have to imagine because this place really exists and it is called Curaçao.
Good to know about Curaçao
Location
Curaçao is an island in the Caribbean, and forms an autonomous country within the Kingdom of The Netherlands. Curaçao is located in the south of the Caribbean Sea, just above Venezuela.
The island is easily accessible, with several international flights. I have visited Curaçao from both Europe and the United States, with direct flights from Amsterdam and Miami.
History
Curaçao has been inhabitated since more or less 2500 years BC, and the first people to live here were called Arawaks. The Spanish conquered Curaçao in 1499 and brought new animals and plant species to the island. They lost interest soon though as the land had very little natural resources, and left.
The Dutch however, did take an interest in Curaçao because of the natural port formed in the channel of the Saint Anna Bay. The Dutch claimed Curaçao as theirs in 1636, and turned it into the Caribbeans largest trading post for slaves.
The United Kingdom invaded Curaçao in 1800, and returned it to the Dutch in 1816, making it an official Dutch colony. The island was ruled by one governor, that also ruled five other Dutch Caribbean islands. These six islands would later form a nation together called Netherlands Antilles, with Willemstad as the capital.
After several referendums on each island, it was decided that Netherlands Antilles would no longer exist as a nation after 10 October 2010. Curaçao opted to continue as an autonomous country within the Kingdom of The Netherlands.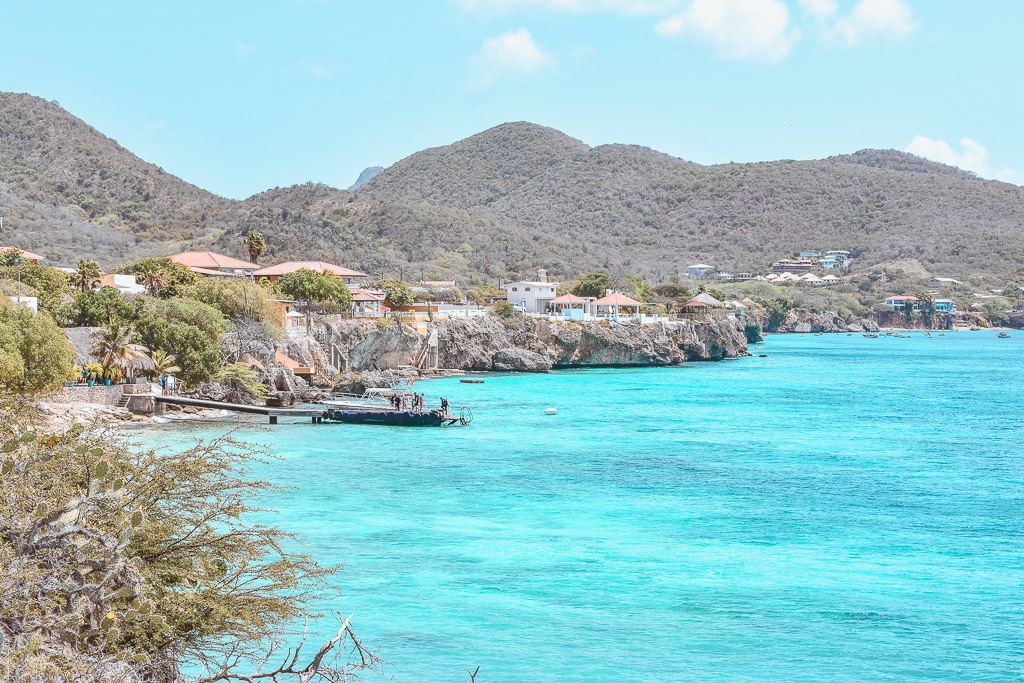 Language
Due to its international history, today the Curaçaoan people are true polyglots. The official languages of Curaçao are Dutch and Papiamentu, a local dialect which is a mixture of Dutch, Spanish, Portuguese, English, French and some African influences.
English and especially Spanish are very widely spoken as well, and many signs and menus are written in those two languages after Dutch. You almost can't go wrong with languages in Curaçao!
Currency
The local currency of Curaçao is called Netherlands Antilles Guilder, often abbreviated to NAF in Dutch. However, the Netherlands Antilles Guilder is pegged to the American Dollar and almost every business accepts this currency as well.
How to get around
Unless you are okay with just staying in your resort area, I would recommend renting a car. I always do that when I am in Curaçao, and it's really the best because it enables you to explore the whole island.
During my last visist, I rented with Autoverhuur Willemstad. The are not located at the airport unfortunately but they do bring the car to your location and their drop off service is amazing too. Very transparent about deposit as well, so I highly recommend Willemstad.
If you do prefer to pick and drop off the car at the airport, then I've been told that Jansen Car Rental is a good one as well.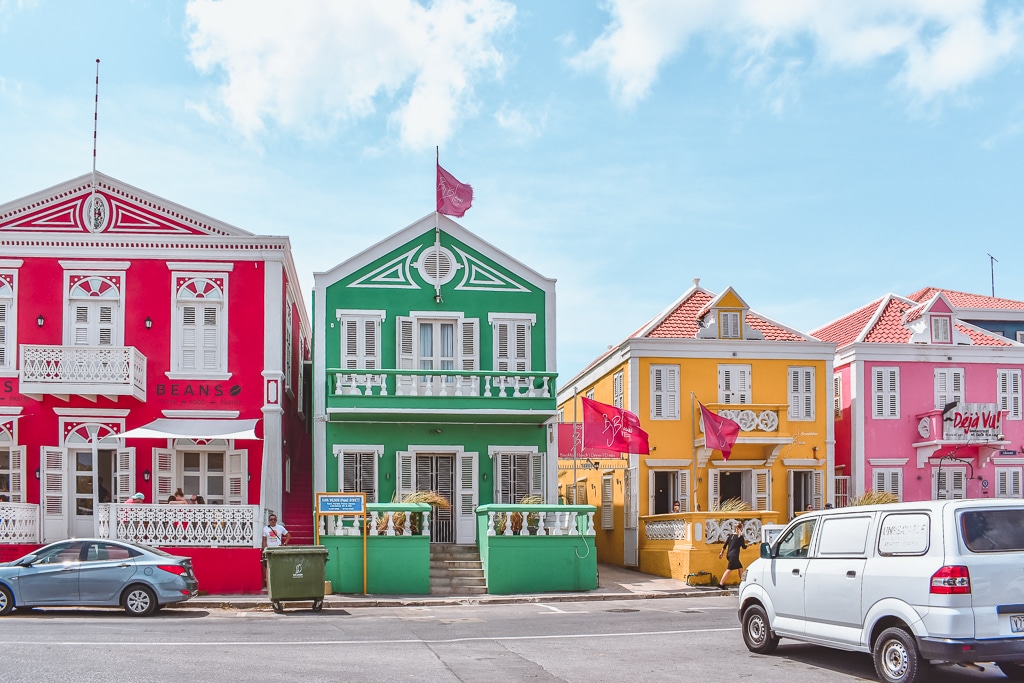 Where to stay
In my opinion, the best locations to stay in Curaçao are Willemstad, Seaquarium Beach and Jan Thiel Beach. The reason why I say this is because these areas all combine resorts, beaches, restaurants and nightlife.
However, if you rent a car during your complete stay, then it honestly doesn't really matter where you are staying on the island because the driving distances are quite short.
I don't have any personal hotel recommendations, but I have friends/family that have good experiences with Avila, Hilton, Saint Tropez, Scuba Lodge, Papagayo and Lions Dive.
Local tips and tricks
Try to bring or borrow a cooler, that way you can take enough food and drinks with you to beaches that have less or no facilities (plus save money at the ones that do have expensive beach bars).
Most bars in Curaçao are pretty laid back, so no need to dress up fancy. Unless you want to of course.
Don't forget to bring a set of snorkels, it would be a shame to miss out on all the underwater beauty.
Bring tennis shoes with you, if you wish to do some more active exploring. You can do that on your flip-flops of course, but it will be less comfortable.
When renting a car, please write down and take photos of all the damages that it already has, to prevent being charged with something that you didn't cause (unfortunately, when I was an intern in Curaçao in 2015, a lot of people had bad experiences with this).
Beach time
I guess it's obvious by now, but beach lovers won't be bored in Curaçao. Whether you prefer calm, secluded beaches or busy beaches full of entertainment, Curaçao is the place to be.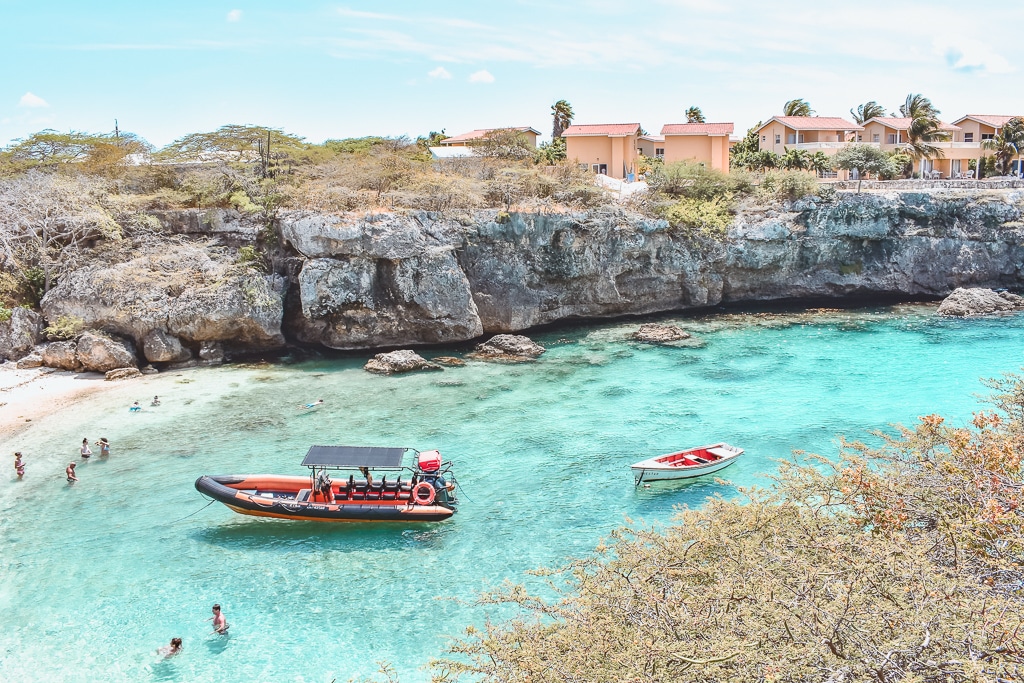 Spot (wild) animals
Curaçao is also home to many animal species. You will see iguanas everywhere, and spot flamingos and sea turtles in the wild. Other fun activities that include animals are visiting the Ostrich Farm and the Seaquarium.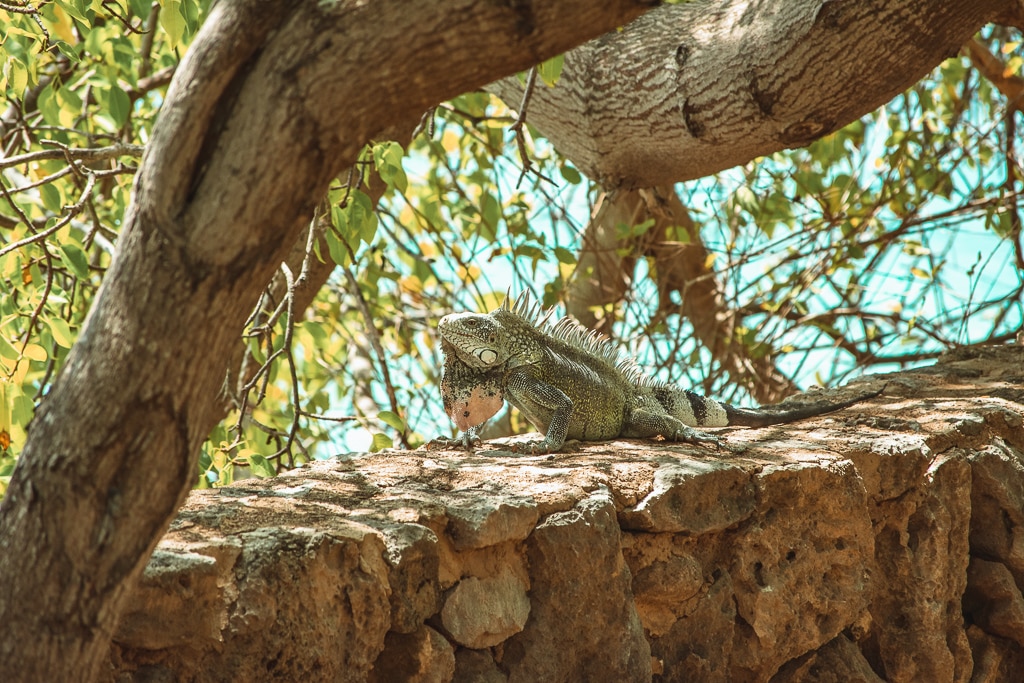 Explore Westpunt
Once you leave the hustle and bustle of Willemstad, you will see a complete different side of the island. The west side of Curaçao is an oasis of peace, with the most relaxed beaches and endless nature views.
Westpunt (also known as Bandabou) is home to a national park where you'll find the highest point of the island, Mount Christoffel. Climbing to the top of this mount is a popular activity amongst active travelers.
Watamula is the most western tip of Curaçao, here you'll find a rock with a painting of the national flag. Another must see site in Westpunt is Shete Boka, a national park where you can see the waves of the ocean enter and clash against seven coves. A spectacular show by mother nature!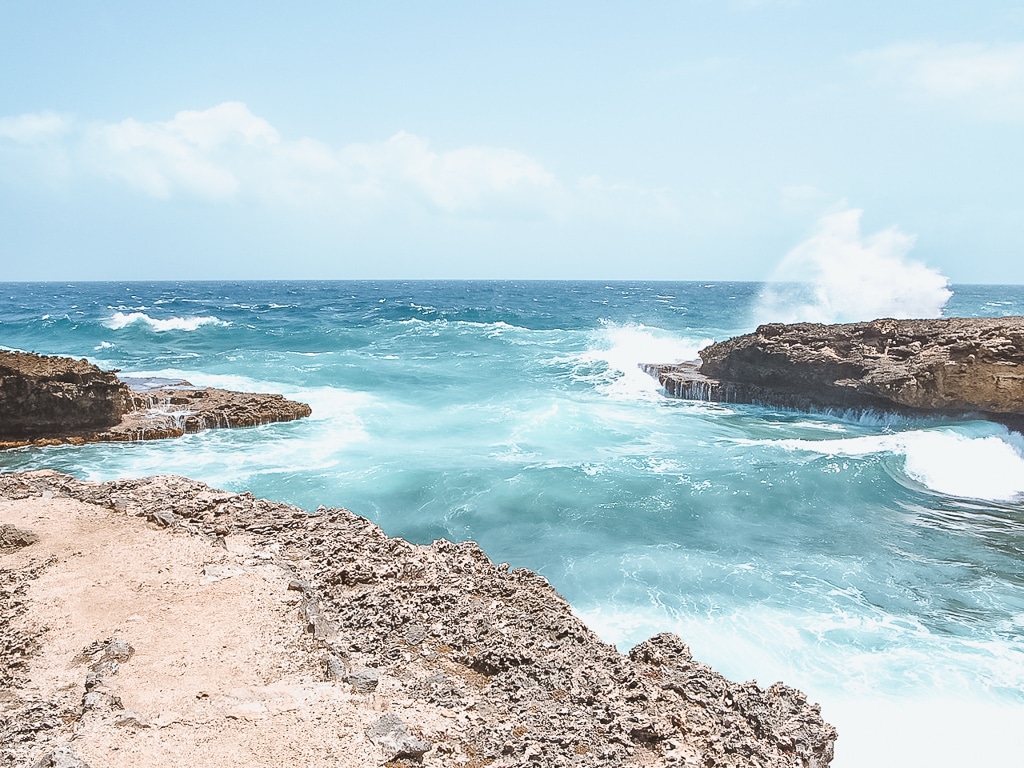 Try a watersport
What better place to try a watersport than a tropical island? Windsurfing, wakeboarding and paddleboarding are some of the sports that you can perform on the Spanish Water.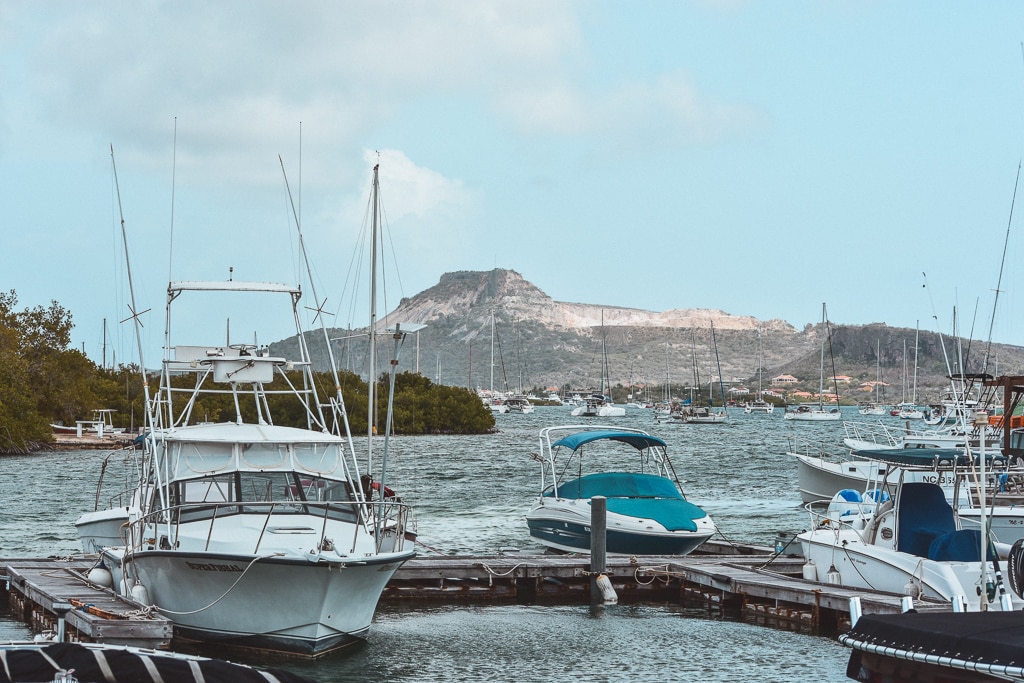 Go on a boat tour
Nothing is more exciting than exploring an island by boat. It is faster than traveling over land, and it takes you to places that you may not reach otherwise. Such as the bounty island Klein Curaçao (Little Curaçao), for example.
If you wish a super fast and adrenaline-filled boat trip, then I recommend Powerboat Caribbean. Do you prefer a more private and relaxed boat trip? Then Miramar Boattrips will suit your needs.
The most photo worthy spots of Curaçao
Honestly, what is not photo worthy about Curaçao?! But if you really want to do it for the 'gram, then you should not miss these spots.
Grote Knip
Almost every Curaçao beach is gorgeous, but Grote Knip is the most beautiful spot on the island, if you ask me. The view over this white sandy beach is simply breathtaking, and even the water looks bluer than blue here.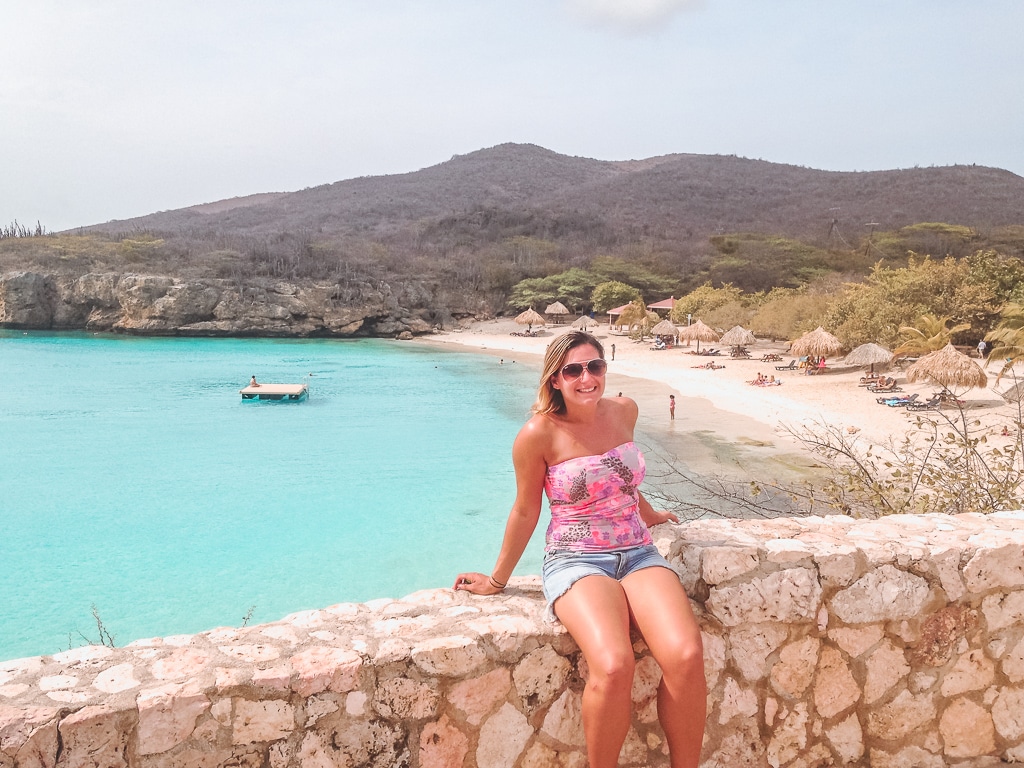 Willemstad
Just the fact that this is one of the most colorful cities in the world, that by itself makes Willemstad a super photo worthy spot. The city center around the Sint Anna Bay is probably the most photographed spot of Curaçao and is definitely a must see. Don't forget to also check out the neighborhoods Pietermaai for rows of candy-colored houses, and Schaarloo for some cool pieces of street art.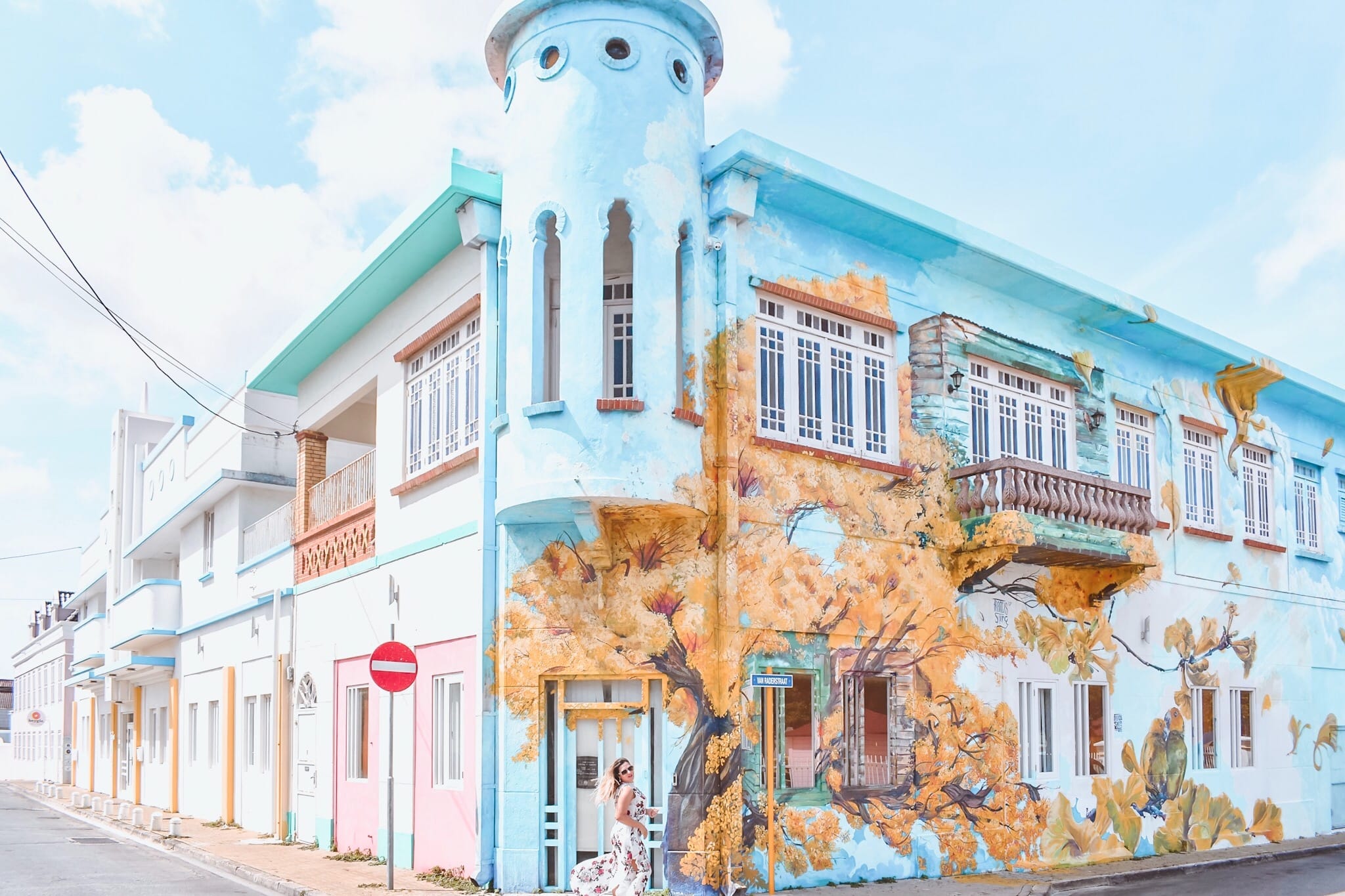 Kokomo Beach
You can't go wrong with a sunset, but it looks even prettier when you are watching it from a swing in the sea.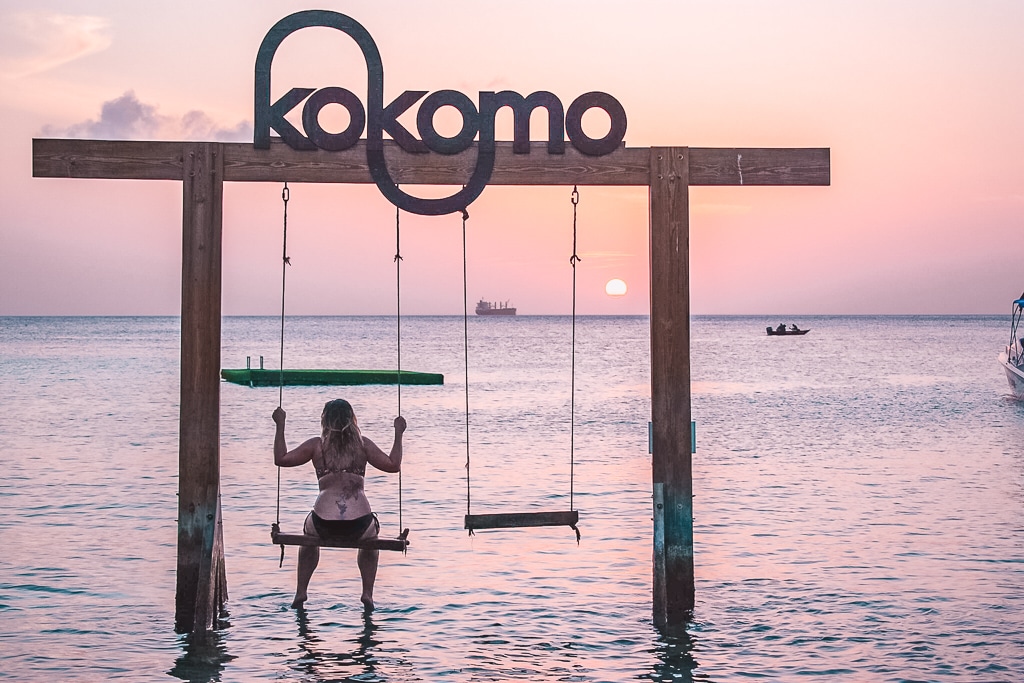 Santa Martha Bay
The cliff view over the Santa Martha Bay is one of the most beautiful views on Curaçao, especially if you love nature. You will look over the several peninsulas in the bay, and you can even spot Mount Christoffel.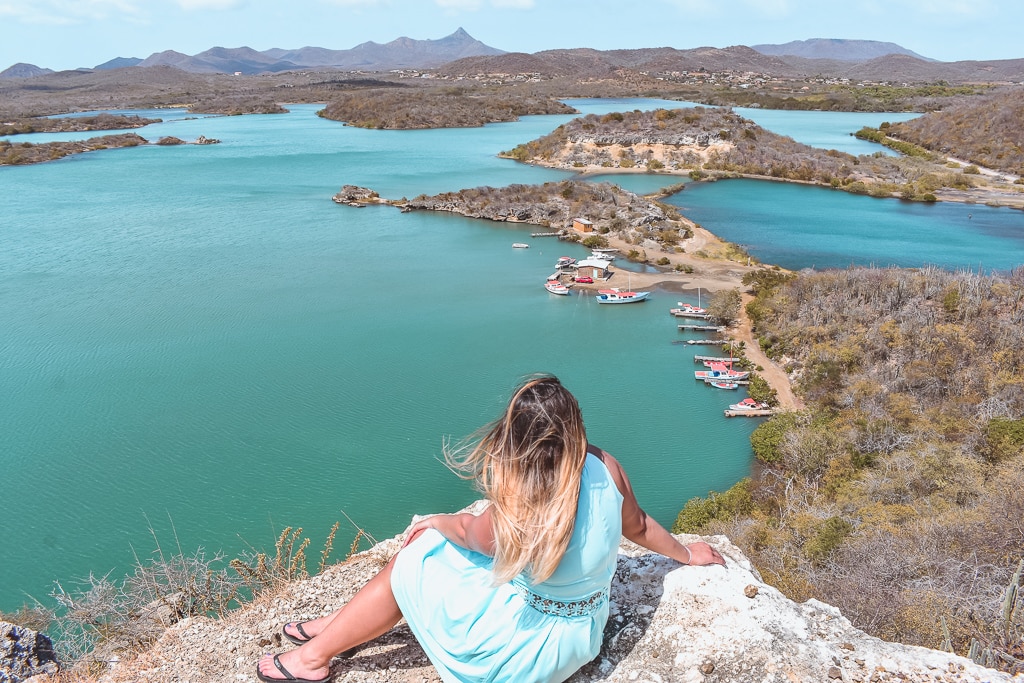 Where to eat & drink in Curaçao
The food scene of Curaçao is just as diverse as the island itself. With so many hotels, beach bars, cafés and restaurants, Curaçao offers a cuisine for every taste and every budget. These are some places worth trying, based on cuisine:
International: Kome, Saint Tropez
Curaçaoan: Pop's Place, Plasa Bieu
Seafood: Surf and Turf, Perla del Mar, Fishalicious, De Visserij
Sushi: Chopstix, Matsuri
Italian: Il Forno, Serafina
Cuban: Mundo Bizarro
Meat: Steak & Ribs, El Gaucho
Do you fancy a late night snack? Then you can stop at one of the many foodtrucks alongside the road. These are known as truk di pan, and they serve mostly grilled meat with fries and salad. Unfortunately, truk di pans do not serve any dishes for vegans/vegetarians, but there are some options for pescetarians such as shrimp.
Last but not least, one of the best things about island life: every day happy hours! My favorite ones are Saint Tropez on Friday, Zanzibar on Saturday and Wet & Wild on Sunday. For a complete overview of all the happy hours on Curaçao, check out this list by Pasabon.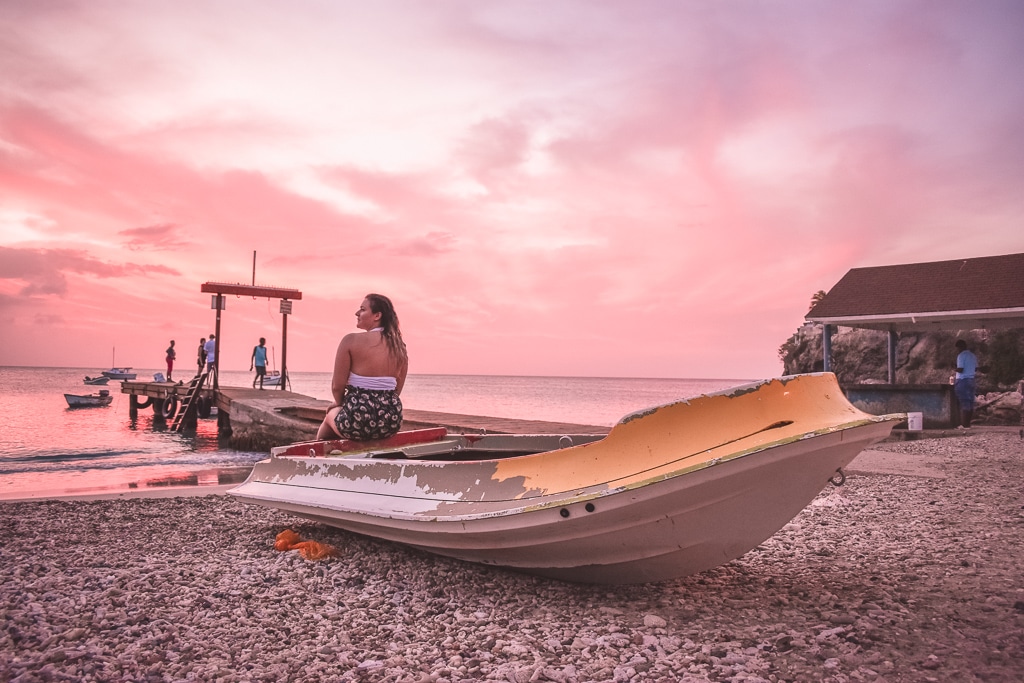 I hope this guide inspired you to visit Curaçao as well! If you have additional questions, or feel that something is missing from the guide, please let me know in the comments or send me a message. Also, don't forget to follow me on Instagram and Facebook for more Curaçao and travel inspiration!
Ayo! AR x
*FYI: this post contains affiliate links. If you purchase something through them, I receive a small commission at no extra cost to you. Thank you so much for your support!