Explore the coast of Curaçao in high speed with Powerboat Caribbean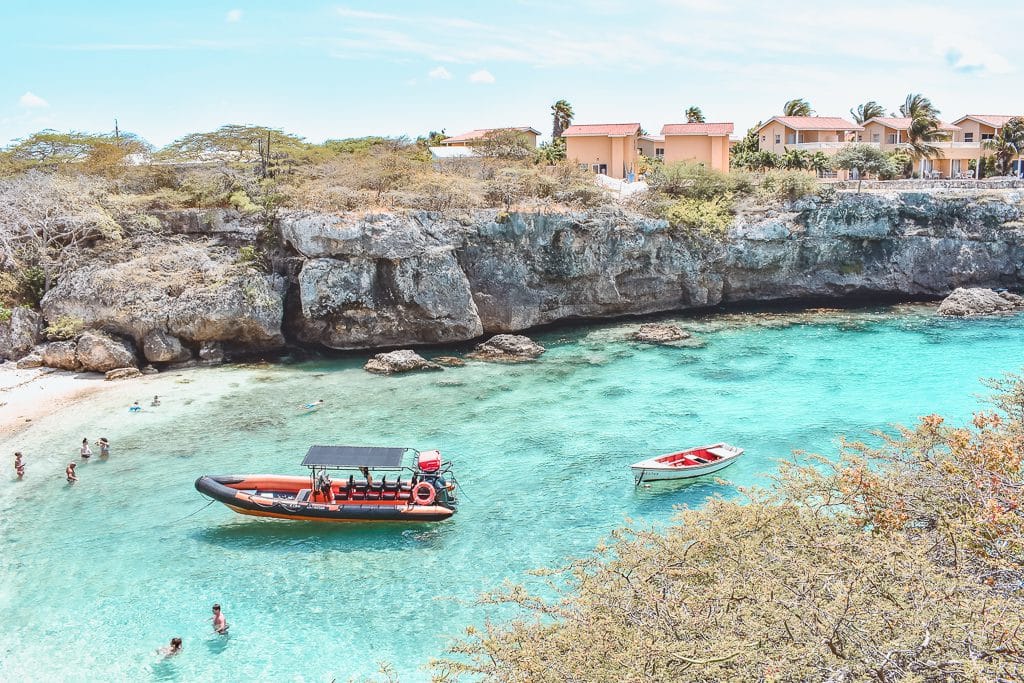 We had such a good time with Miramar Boat Trips, that captains Tamara and Irvin also invited us to join them on their other boat, Powerboat Caribbean. This is a RHIB boat, which stands for rigid hull inflatable boat. RHIB boats are low in height and weight, and they go super fast compared to other boats.
Discover West coast and Blue Room with Powerboat Caribbean
Together with the two captains and eight other passengers, Jaime and I went on the Discover West coast and Blue Room tour. The Powerboat picked most of us up at Jan Thiel Beach, right in front of Zanzibar beach bar. We did another quick stop at the Hilton Hotel to pick up the last passengers, and after that the adventure could really begin.
We cruised in high speed along the coast of Curaçao, all surrounded by azure blue waters, high cliffs and flying fish that were joining us along the way. The powerboat passed by all my favorite beaches in just minutes, such as Kokomo, Porto Marie and Cas Abao.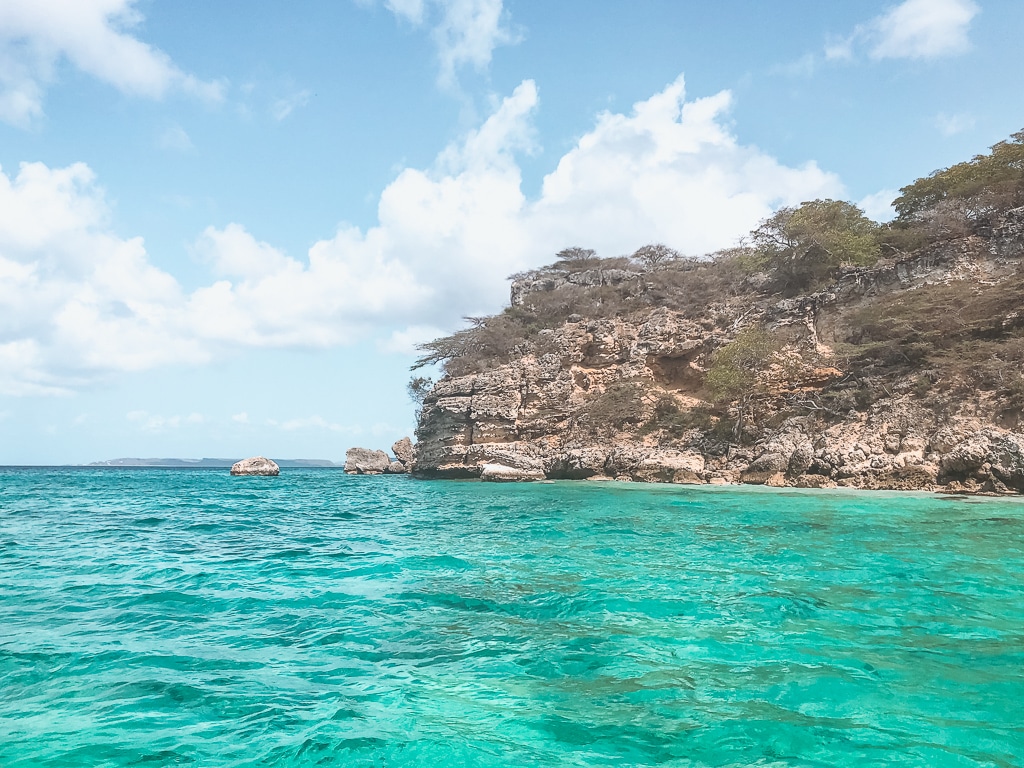 We continued all the way up until Playa Piskado, where we had our first stop of the tour. The fishermen were feeding the sea turtles when we arrived there, and there were so many of them! This moment here became one of my best travel memories. I had never seen such large sea turtles in the wild before, and it was truly amazing to swim with them.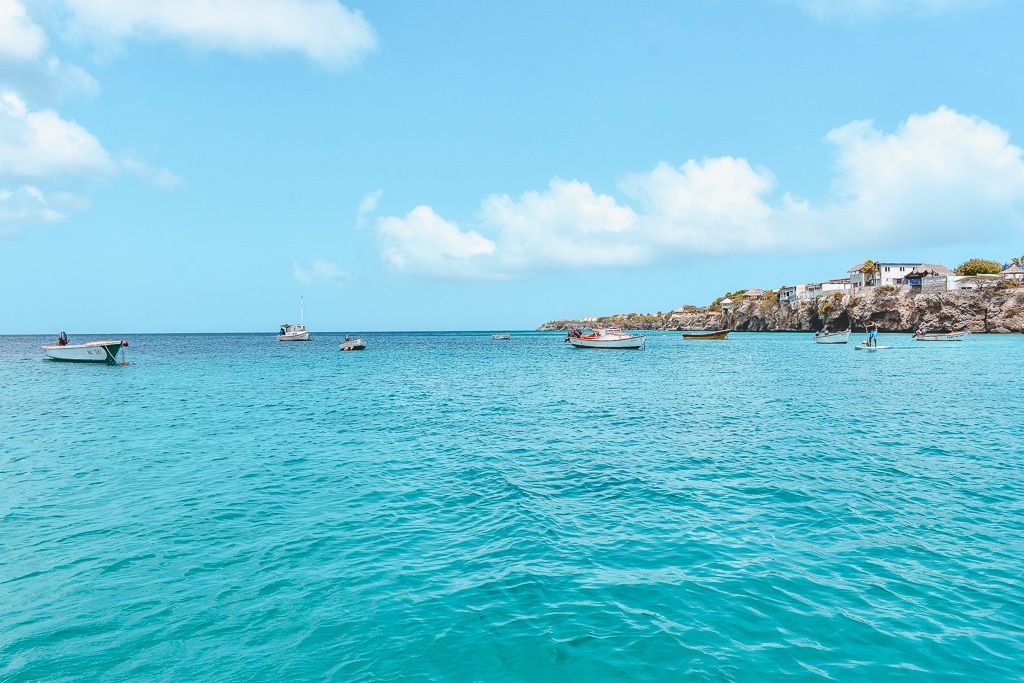 Our next stop was at Playa Lagun to enjoy a delicious lunch at Bahia restaurant. This restaurant has a gorgeous view over the turquoise colored beach, and we spotted some smaller turtles here as well. Also, iguanas love to relax in the bushes below the restaurant!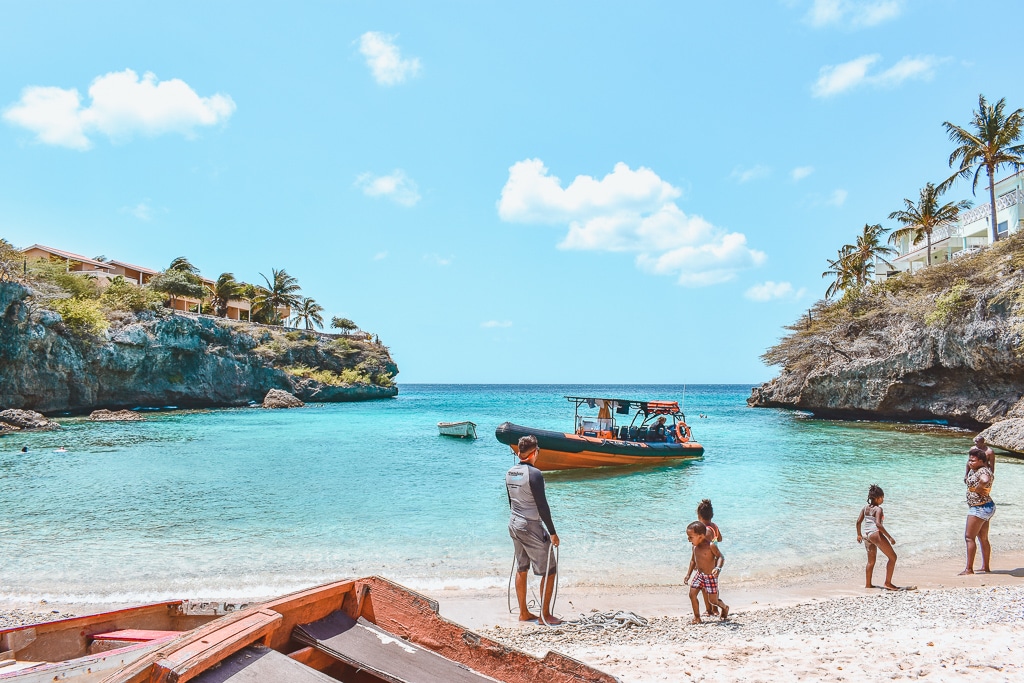 After this, we headed to nearby Blue Room. The Blue Room is a cave that can only be reached from the water, and the reflection of the sun inside the cave makes the water light up in a sapphire blue color.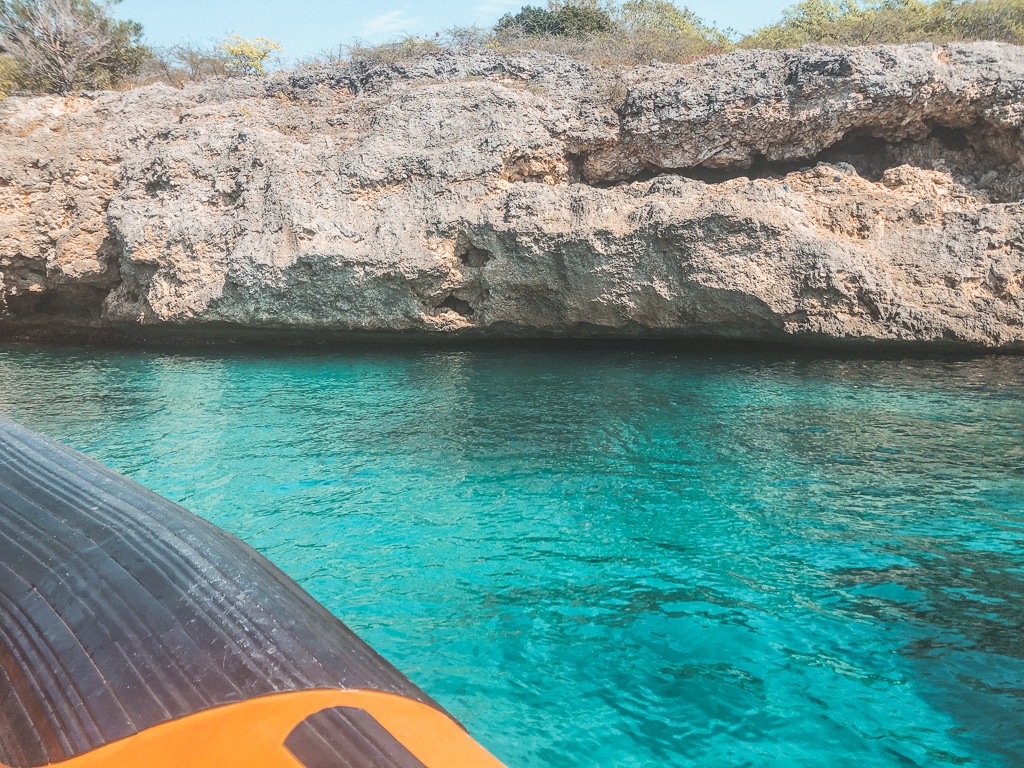 Now that we had all explored the Blue Room, it was time for the adrenaline fueled part of the tour. The Powerboat cruised way into the open waters, and started to turn around like a roller-coaster with 400 horse-powers. Everyone got soaking wet and I could barely keep my eyes open, but it was so cool!
When the powerboat got closer to the coast again, we stopped at a little secluded beach for a group photo. We started to head back to our stop/hotels now, but Powerboat Caribbean had one last surprise for us. We cruised into the Sint Anna Bay, along the pretty, colorful houses of Willemstad.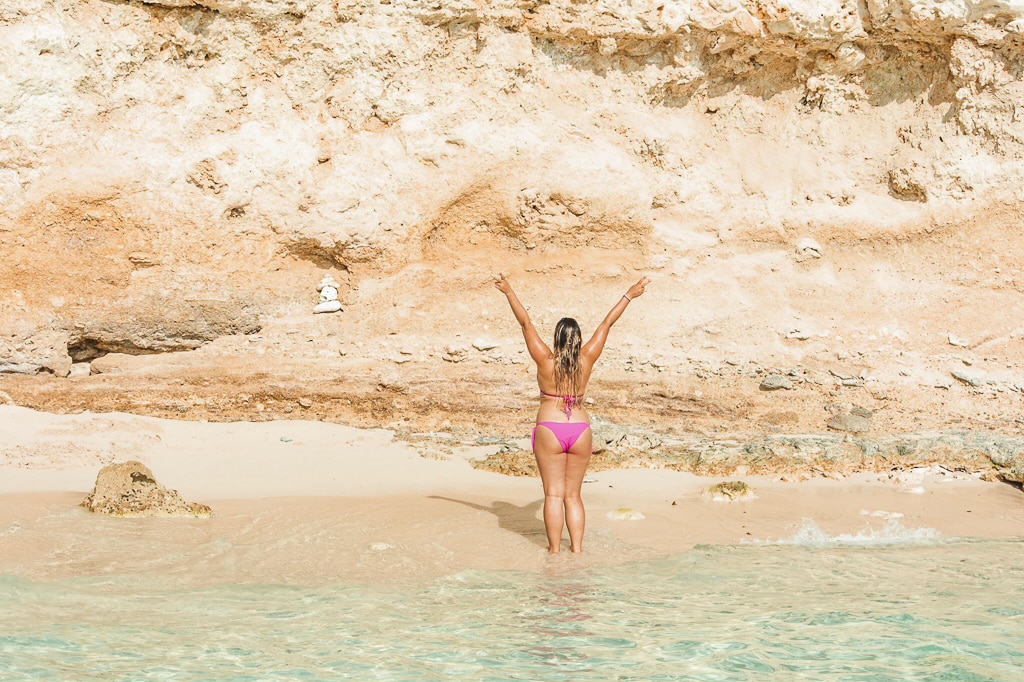 Discover West coast & Blue Room by Powerboat Caribbean is the perfect combination of a scenic and adventurous tour. Thank you so much for having us Irvin and Tamara!
Why choose Powerboat Caribbean?
Being a lightweight boat, the powerboat will take you around Curaçao a lot faster than most other boats. This is not only convenient, but also fun to experience. Like I said before, it's like a roller-coaster ride!
Another great benefit of choosing Powerboat Caribbean for your Curaçao tour, is that the chance of feeling motion sickness is almost zero. This is due to the powerboat being so low on the water that it hardly rocks.
What other tours does Powerboat Caribbean offer?
Next to Discover West coast and Blue Room, Powerboat Caribbean also offers a day trip to bounty island Klein Curaçao or a shorter trip along the south coast called Power Up Your Day.
You also have the option to combine the powerboat with water sports activities, or charter the boat for your own business or private event. Just ask the captains for the possibilities!
How to book with Powerboat Caribbean?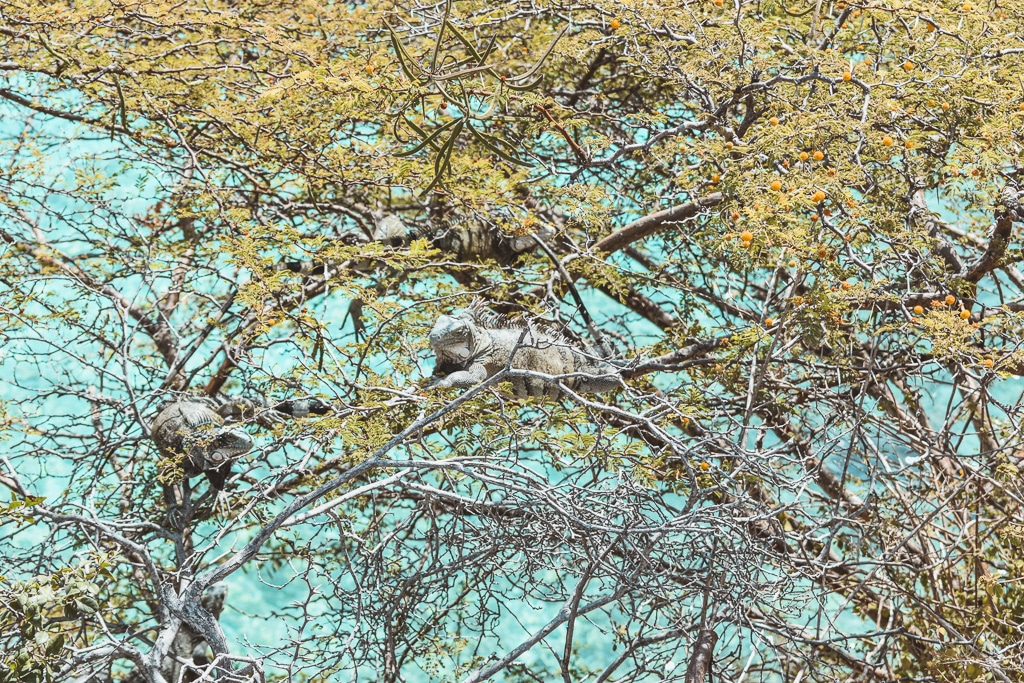 Ayo! AR x
*I was invited by Powerboat Caribbean to join on their tour. They did however not request this post, this is all my own opinion and a sign of appreciation for this experience.