A guide to enjoy the gorgeous flower fields in The Netherlands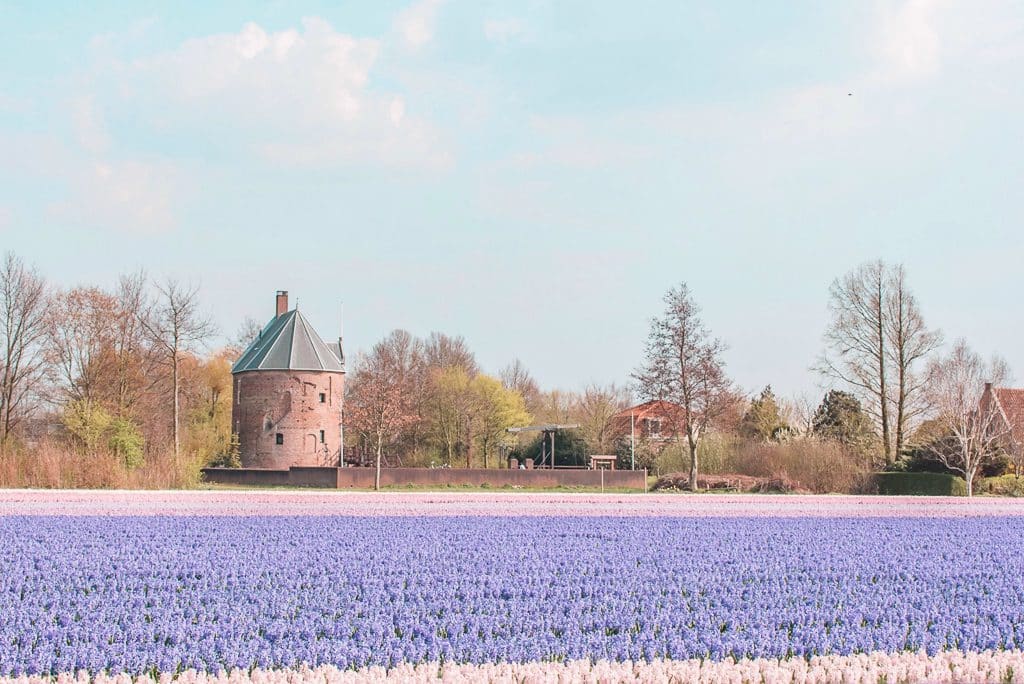 Spring is the most wonderful time of the year to visit The Netherlands, and right now, I feel so lucky to call this my home country. The last couple of weeks have been absolutely magical! The moment I step out of the door I am greeted by the prettiest blossom trees, and the streets have been colored by bubbly yellow, pink, lilac and white flowers. As a pastel lover, this definitely makes my heart beat faster!
Right now, my most favorite thing to do in the weekends is go out to discover the flower fields. You see, we have a LOT of them in The Netherlands, and they all have different flowers in different colors. So how do you find the flower fields of your dreams, and where are you allowed to take photos in the fields? Because let's be honest: our Instagram feeds are craving the flower fields as much as we do. It is important that this happens in a respectful way, and it took me a few trips to the fields before I finally figured out where to snap that perfect flower photo.
With this guide, you don't have to search any longer because I will tell you exactly where I found the flower fields. I shared the name of each street/road under the photos and the dates also, so that you can plan your trip around your most favorite flowers. All you have to do now is enjoy the gorgeous fields. 🙂
The daffodils are the first flowers to bloom. If you visit The Netherlands in March, you will see them literally everywhere. Alongside the road, in front of buildings. Their bubbly yellow color makes even the grayest place look happy!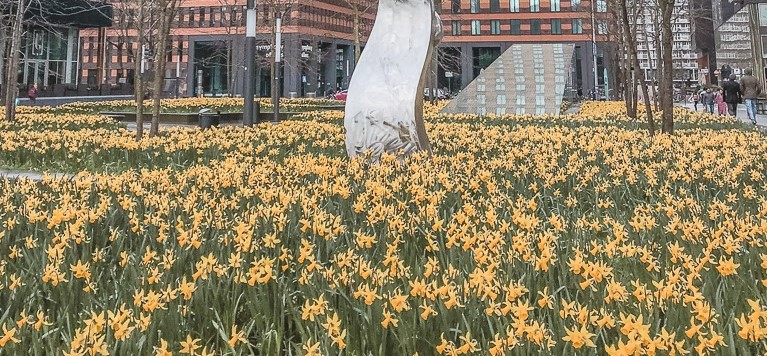 Where to spot the daffodil fields?
I have never been to a daffodil field myself as I can already enjoy their beauty in the city, but I did see a couple of them around Lisse and Voorhout. The daffodil fields usually bloom between late March and mid April.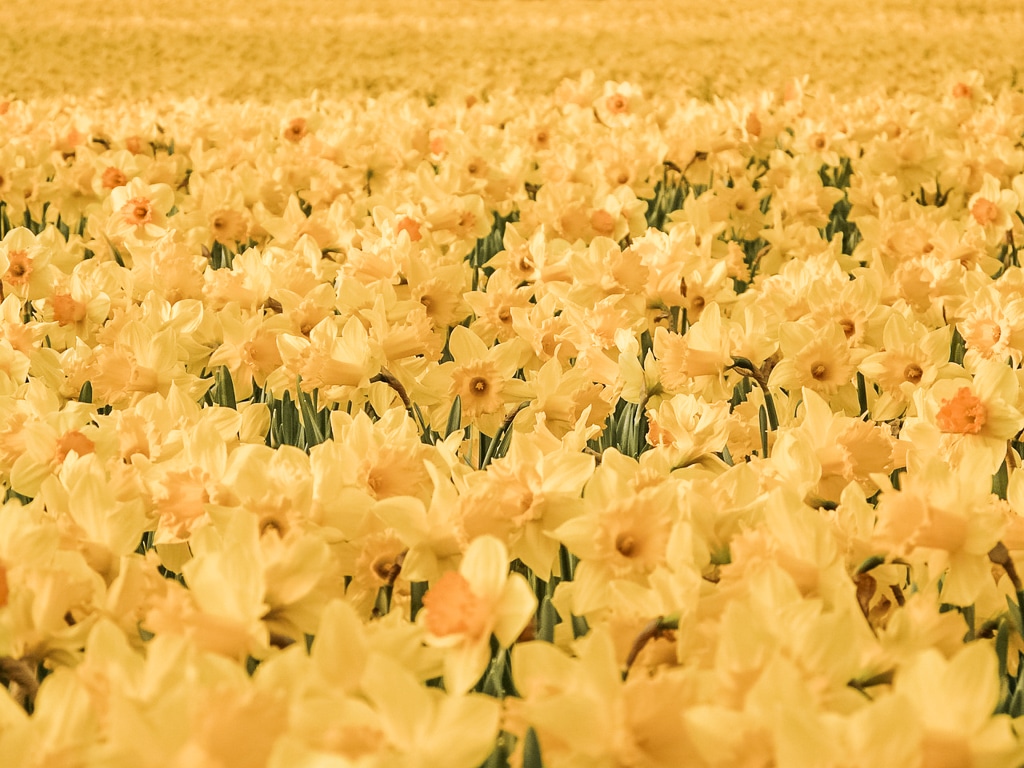 These are my favorite flowers to grow on the fields, as their colors are a pastel lovers dream. When you see the hyacinth fields, it looks like you are entering a soft pink, lilac, and white cotton candy land. The hyacinths usually bloom between early to late April, spreading their unique scent all over the place. It is the ultimate feeling of spring!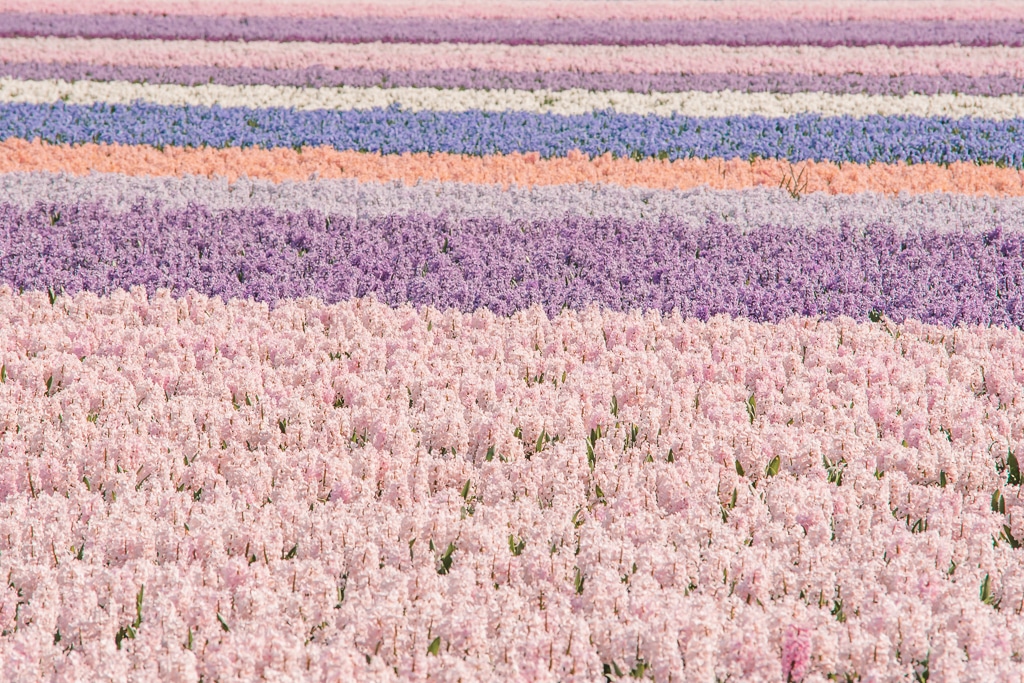 Where to spot the hyacinth fields?
As far as I know, the hyacinth fields only exist around the region of Lisse, the so-called 'bollenstreek'. If you happen to know another place in The Netherlands where they bloom, please let me know!
Most hyacinth fields cannot be accessed, but I found one on the edge of Voorhout and Engel where it is allowed to take some photos, as long as you stand in front of the field and don't walk through it.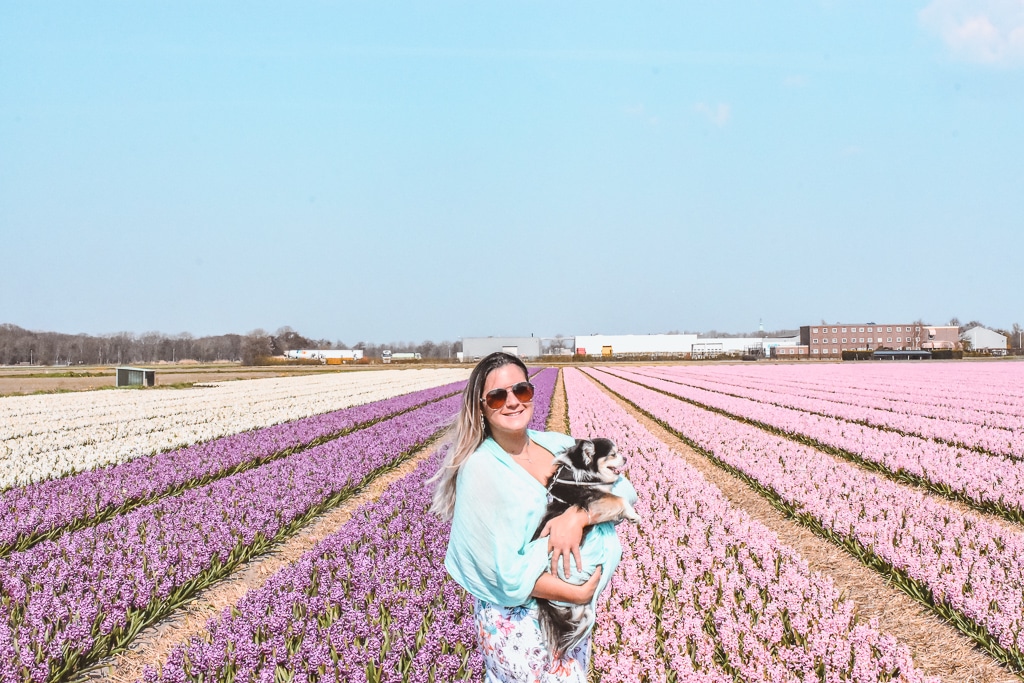 The most famous flowers of The Netherlands are the bright-colored tulips, and they bloom between mid April and early May. These are the flowers that most people come for, and if that's the case for you too, then I have good news because you can find tulips all over the place! Not only do the tulips bloom in parks and gardens in cities such as Rotterdam and Amsterdam, there are also dozens of tulip fields around the country.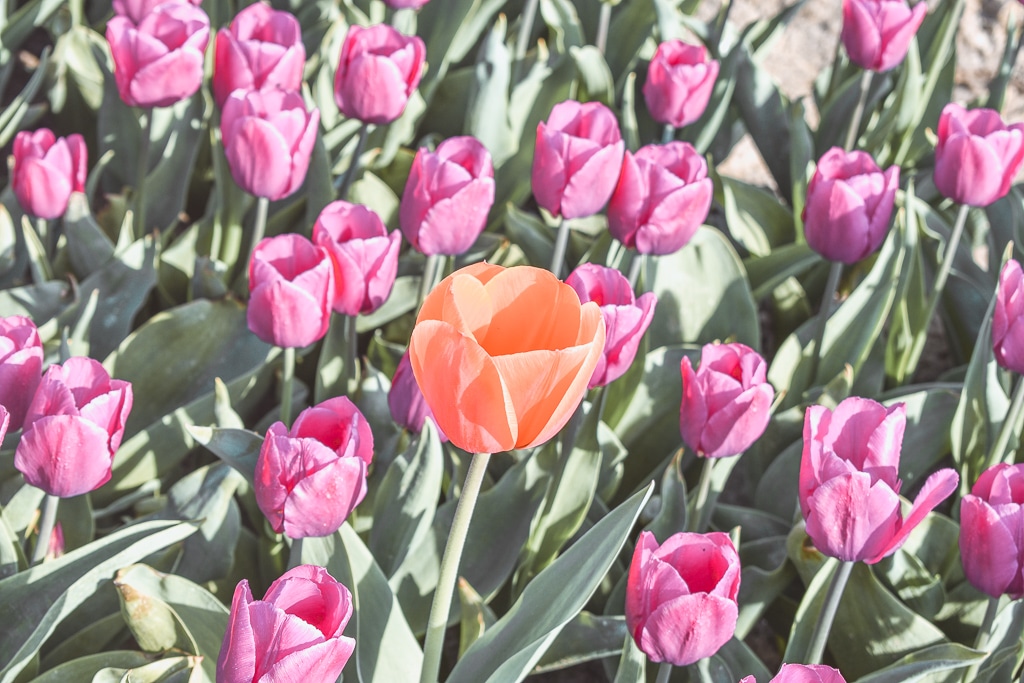 Where to spot the tulip fields?
Just like the daffodils and hyacinths, you can spot the tulip fields around Lisse. But if you want to avoid large tourist crowds and find a field where you can take photos for free, then I recommend going somewhere else. There are free tulip fields in the regions Kop van Noord-Holland, Flevoland, Friesland, Groningen, Zeeland and Goeree-Overflakkee.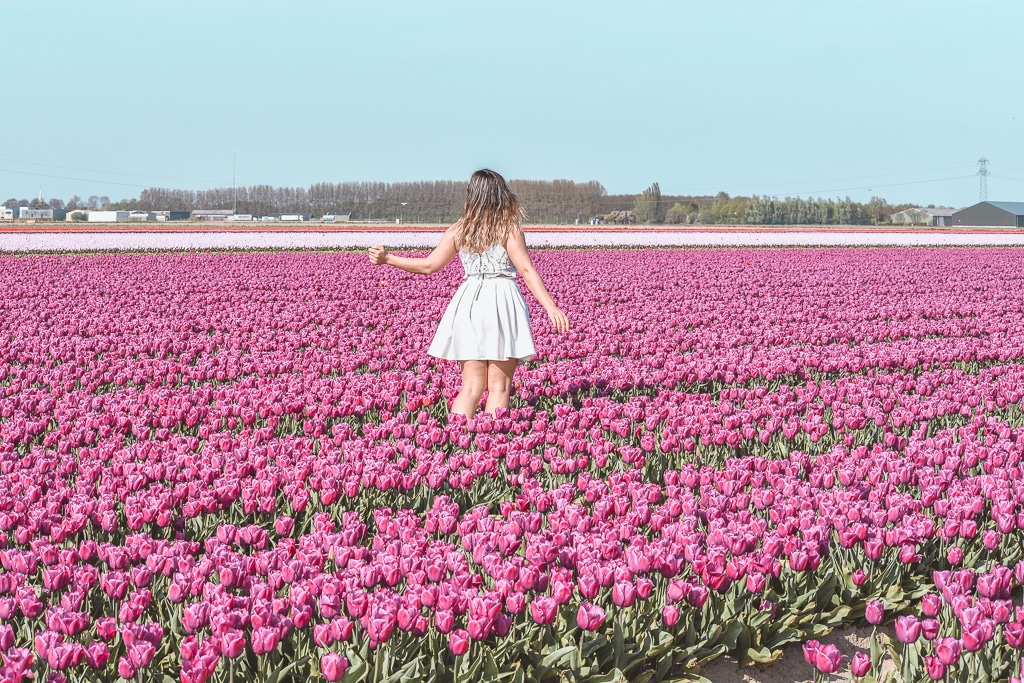 Goeree-Overflakkee is an island about thirty minutes driving from Rotterdam, that's where I went to see the tulips last year and I am planning to go again this year. I loved everything about the flower fields in Goeree-Overflakkee! Not only is it free, you can also walk as far into the fields as you want and there are only a few other tourists. You can take all the time you need for photos!
*Update: I went to another tulip field in Goeree-Overflakkee on the 22th of April 2019, and there was a sign stating that it is not allowed to walk through the field. If you see a sign like that, then please do not ignore it and just stand in front of the field instead of walking through it. You can still take pretty flower photos that way and you'll keep the farmer happy as well.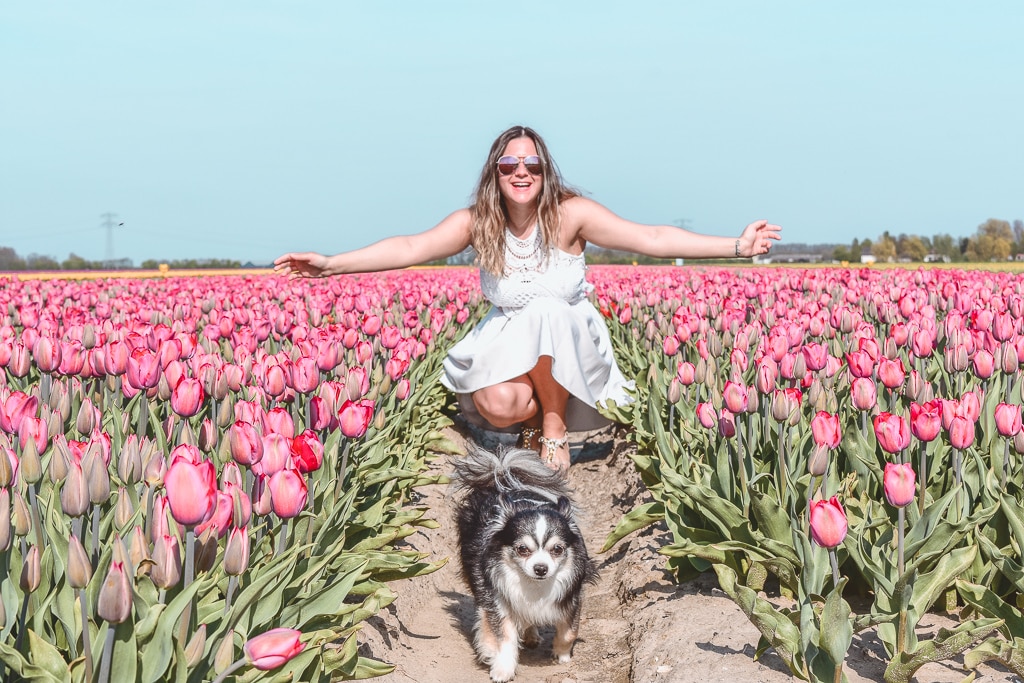 Because Goeree-Overflakee is so close to Rotterdam, it is easy to combine the tulip fields with a city trip to this very cool city and spot some more tulips there. At the Euromast Park, for example. 😉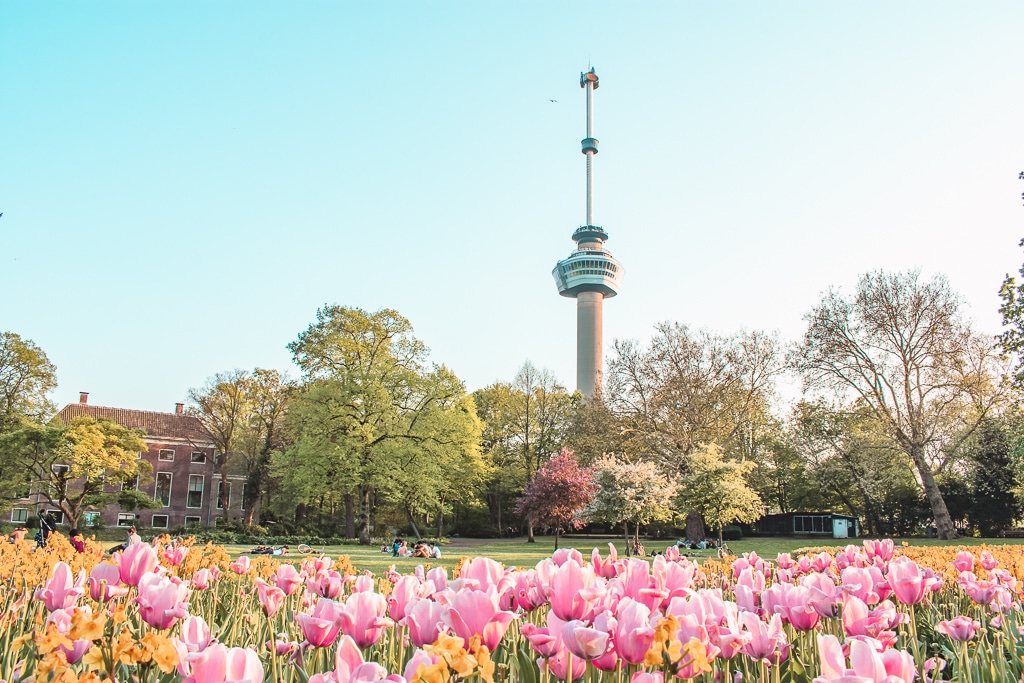 How to get around to the flower fields?
I always drive to the fields by car, but there are plenty of public transportation options to take you there. Once you arrive, it is very popular to rent a bike. Since The Netherlands is a flat country, biking is actually the easiest way to get around. If you happen to own a bike but live a bit too far from the fields, then you can always take the bike with you in the car/public transportation and use it once you're in the region.
This goes for all flower fields: when you finally find the field of your dreams, realize that you are lucky to walk around here. So please, don't ruin it for other people by jumping on the flowers or plucking them. The reason why so many flower fields have fences nowadays is because tourists disrespected the flowers. Enjoy looking at them and take all the photos you want while standing in the gaps between the flowers, but please don't cause any damage.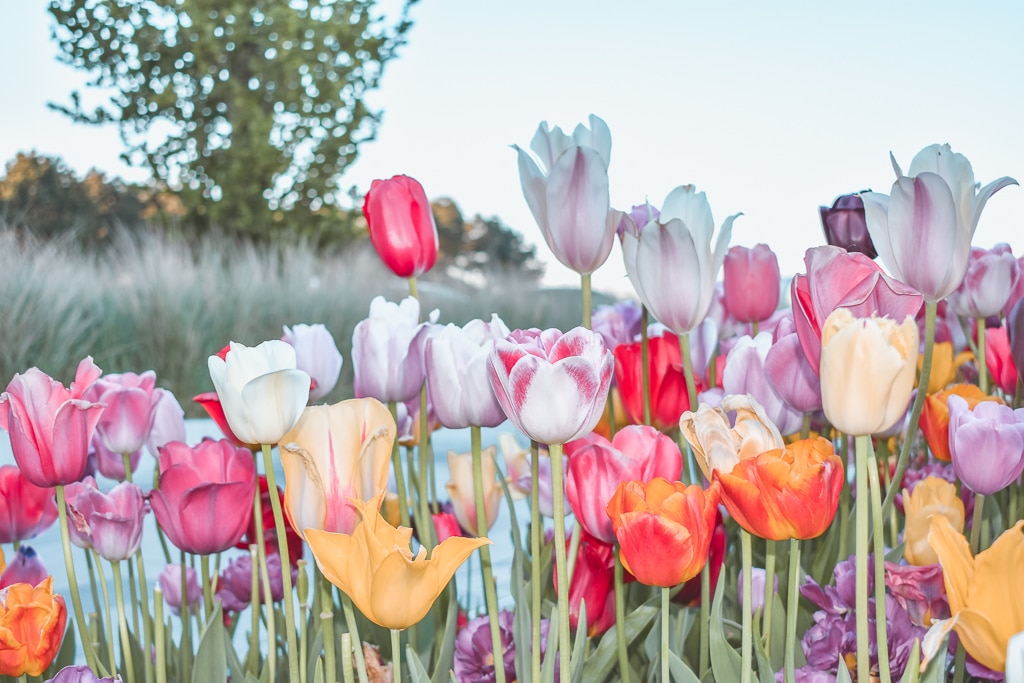 What about Keukenhof, is it worth the hype?
When you think of Dutch flowers, the gardens of Keukenhof are probably the first thing that come to mind. Keukenhof is the type of place that you either hate or love. A lot of people dislike it because it is very crowded and the entrance is not cheap. Personally, I love Keukenhof and I think it is worth it to see it at least once in your life.
Keukenhof is a yearly tradition of my mom and I. We always go there in the afternoon when the largest crowds start to leave, and we stay until closing time. You are allowed to bring your own food to Keukenhof, and they have a lot of chillout areas (my favorite one contains sand to resemble a mini beach!). Believe it or not, but Keukenhof is actually a nice place to relax while being surrounded by every pretty flower that you can imagine. Oh, and doggies are welcome too!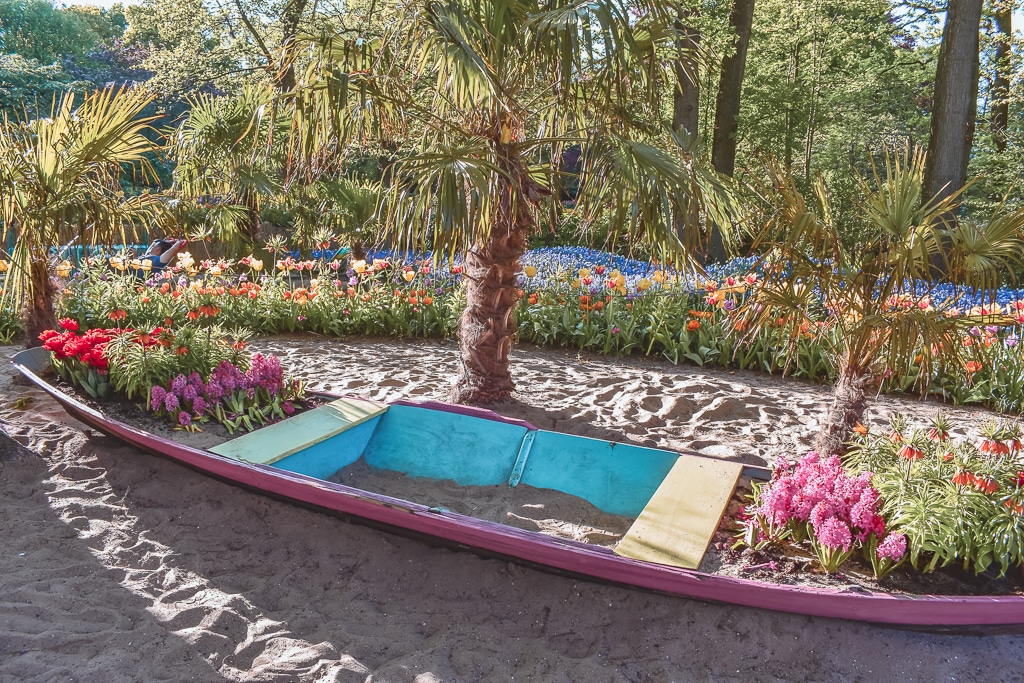 In 2019, you can visit the Keukenhof gardens from 21 of March until 19 of May, and the gardens are open seven days a week between 8 AM and 7.30 PM.
The entrance fee is €18 for adults and €8 for children aged 4-17, enfants and toddlers get in for free. Parking is €6 per car, and the address of Keukenhof is Stationsweg 166A in Lisse.
Which flower fields do you want to visit?
Ayo! AR x
*FYI: this post contains affiliate links. If you purchase something through them, I receive a small commission at no extra cost to you. Thank you so much for your support!