Villajoyosa, a colorful gem on the Costa Blanca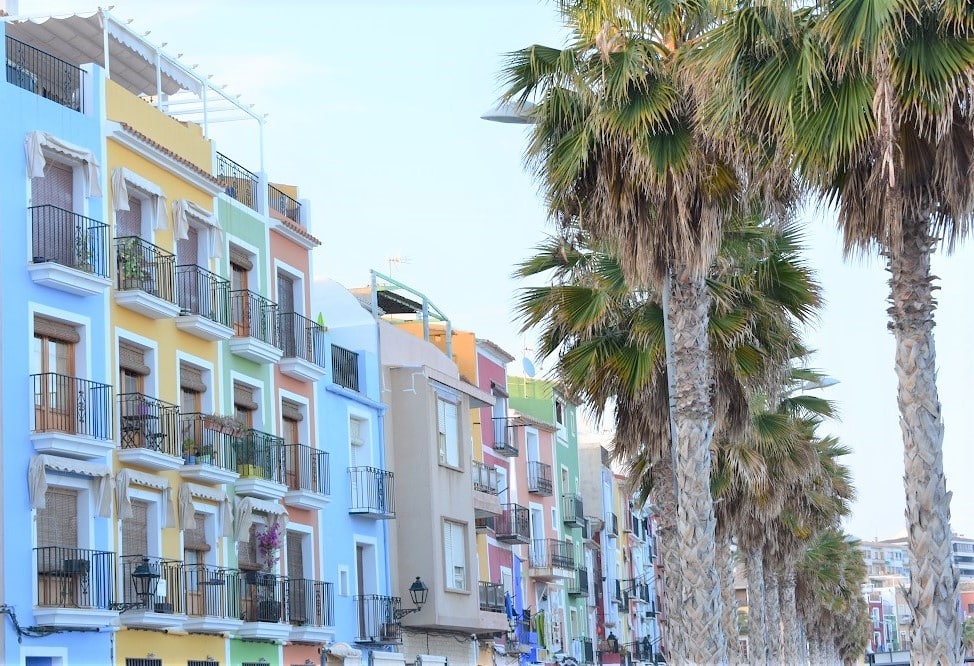 You know that feeling when you see an image of a ridiculously beautiful place and you really just want to go there? That was definitely the case for me with Villajoyosa. I have a never-ending list of pretty places that I want to visit, but it didn't take me long to turn Villajoyosa into reality. When I found out about this stunning beach town I already had my Valencia trip planned. My friends and I decided to rent a car to get around and you can imagine my excitement when I saw that Villajoyosa is only a 1,5-hour drive from Valencia!
Not only that, we decided to make that entire day into a road trip along the Costa Blanca. Before heading to Villajoyosa, we did a stop in Calpe to see the insta-famous Muralla Roja. More on that in a later post!
Villajoyosa did not disappoint me. In Spanish, Villajoyosa means 'the happy town' and I could see why. This place is just as amazing as I had imagined and every corner is picture-perfect. Every house is painted in the most beautiful shades of pink, yellow, blue, green, orange and red. Walking between the palm trees on the beach felt like being on a Caribbean island and the blue water looks so lush!
You would almost think that Villajoyosa was created for Instagram purposes but no my friend, there is a way more logical reason behind all these bubbly colors. Villajoyosa used to be a fishermen village and by painting the houses in bright colors the returning fishermen could find their house back right away!
Ooo and the food… did you know that Villajoyosa is known for its chocolate factories? I didn't try them myself, but I heard that Villajoyosa has some of the best churros in Spain. I did eat some great tapas at L'escenari tavern, located on the beach boulevard. They serve huge portions and I enjoyed every bit of garlic shrimp, tortilla and bread with aioli together with some sweet sangria.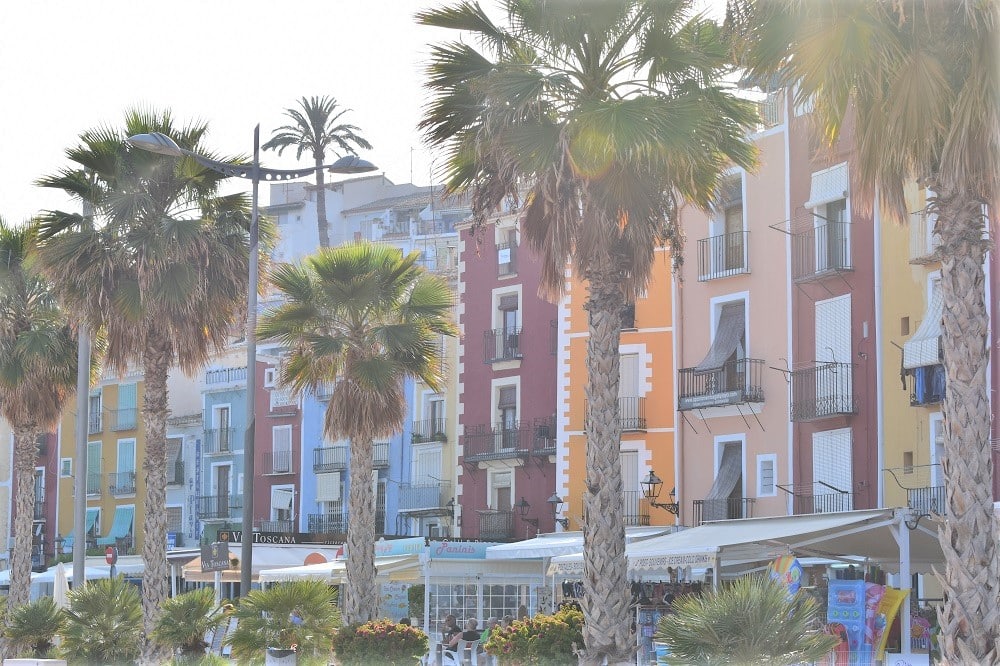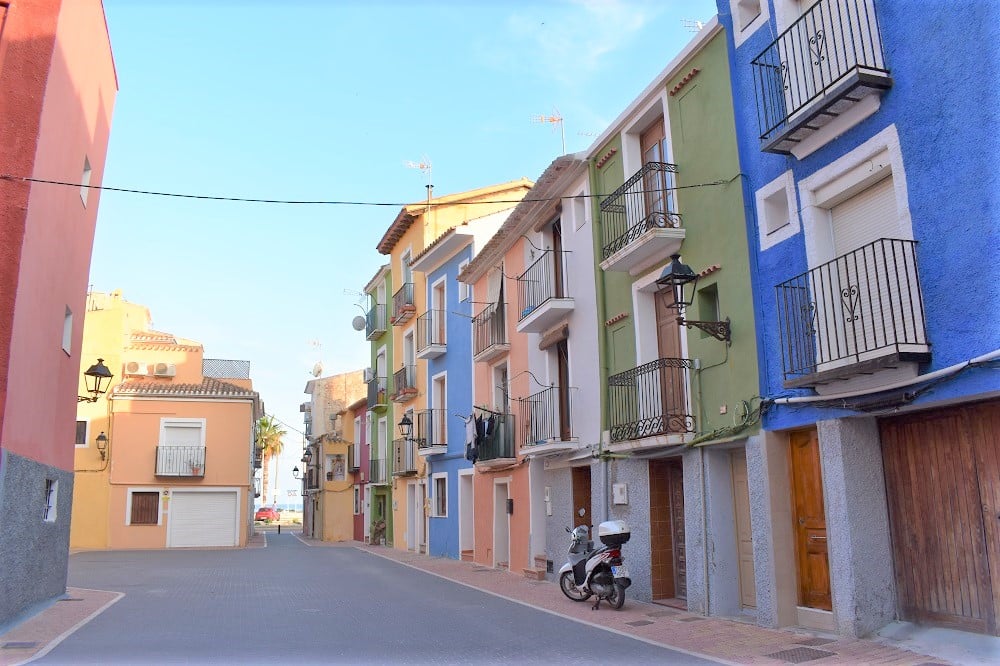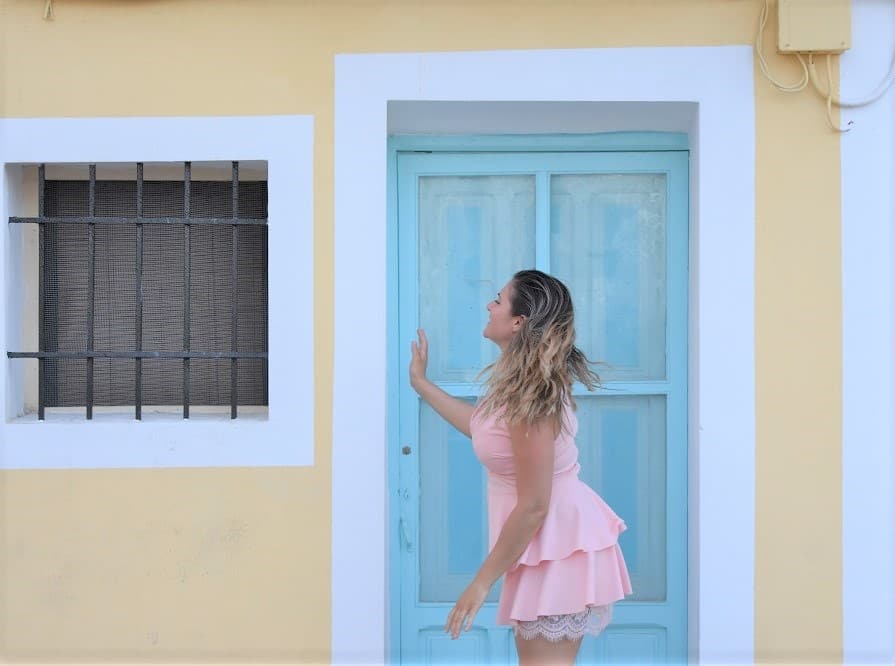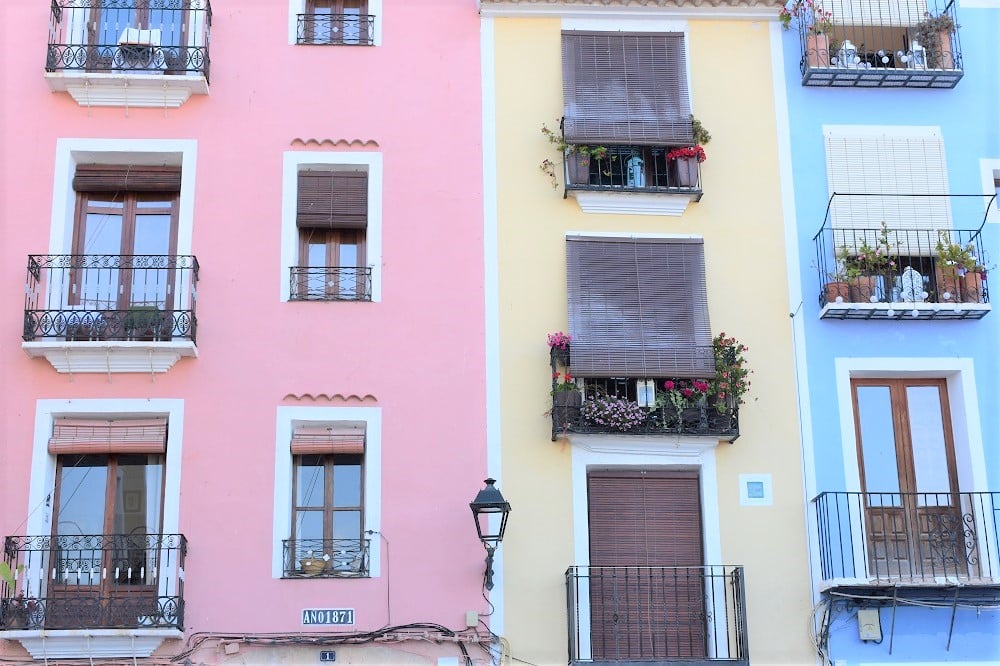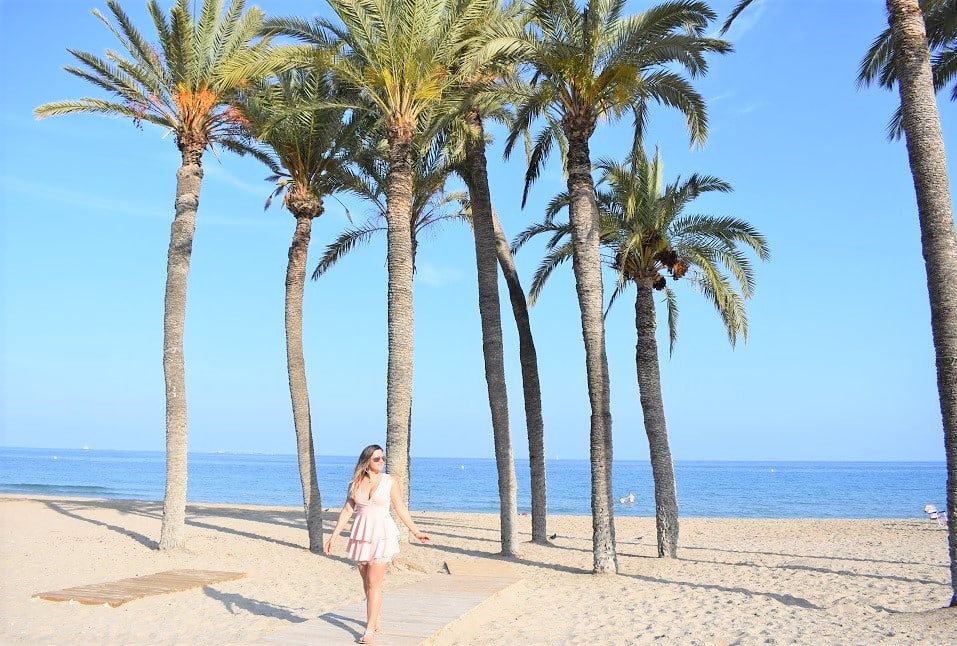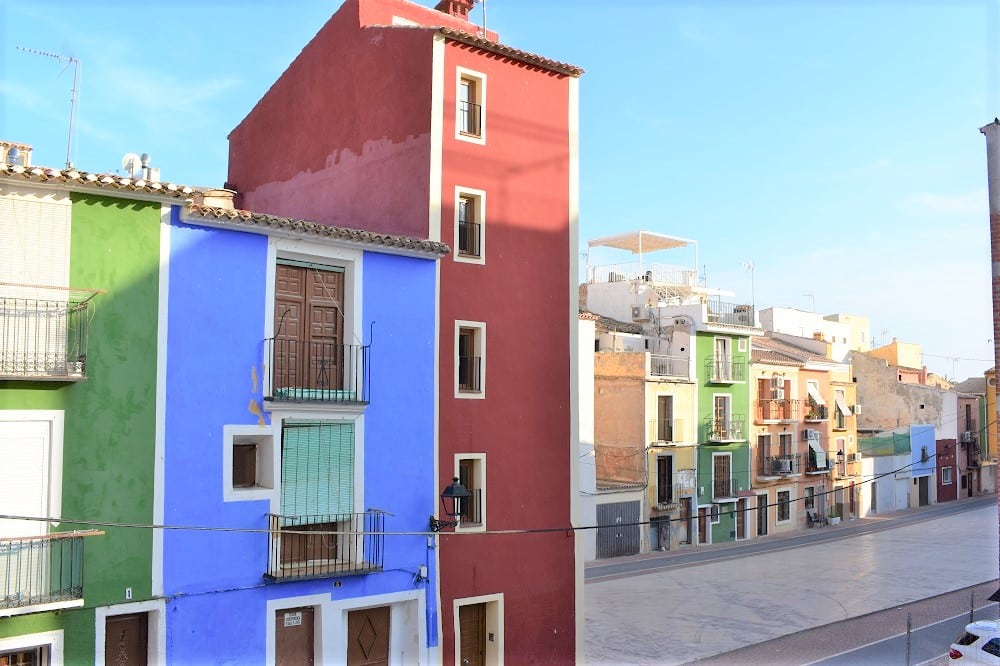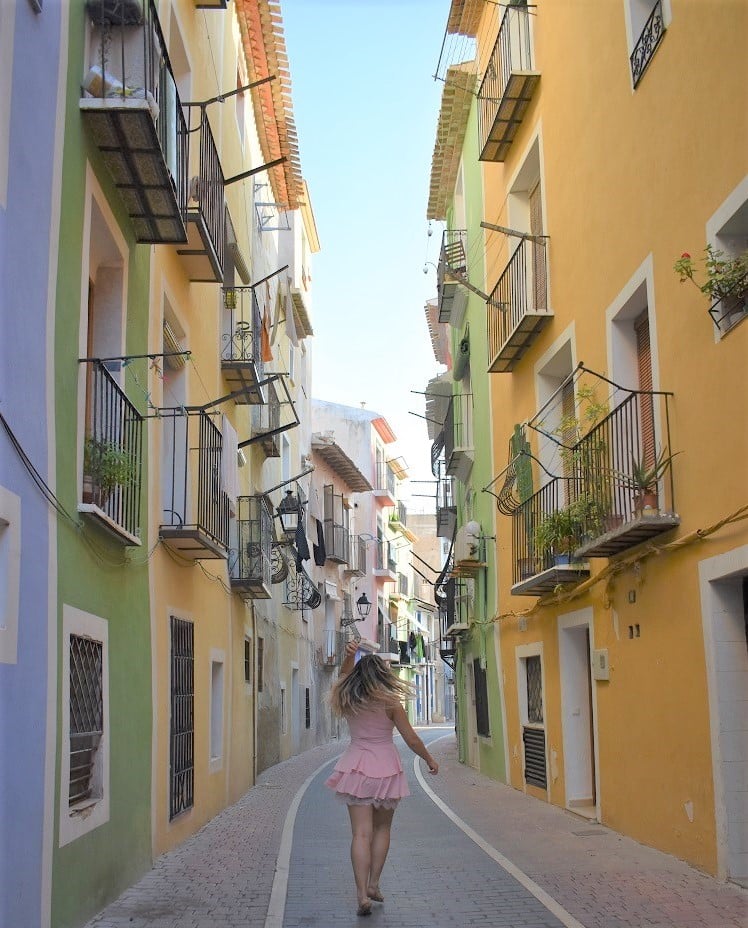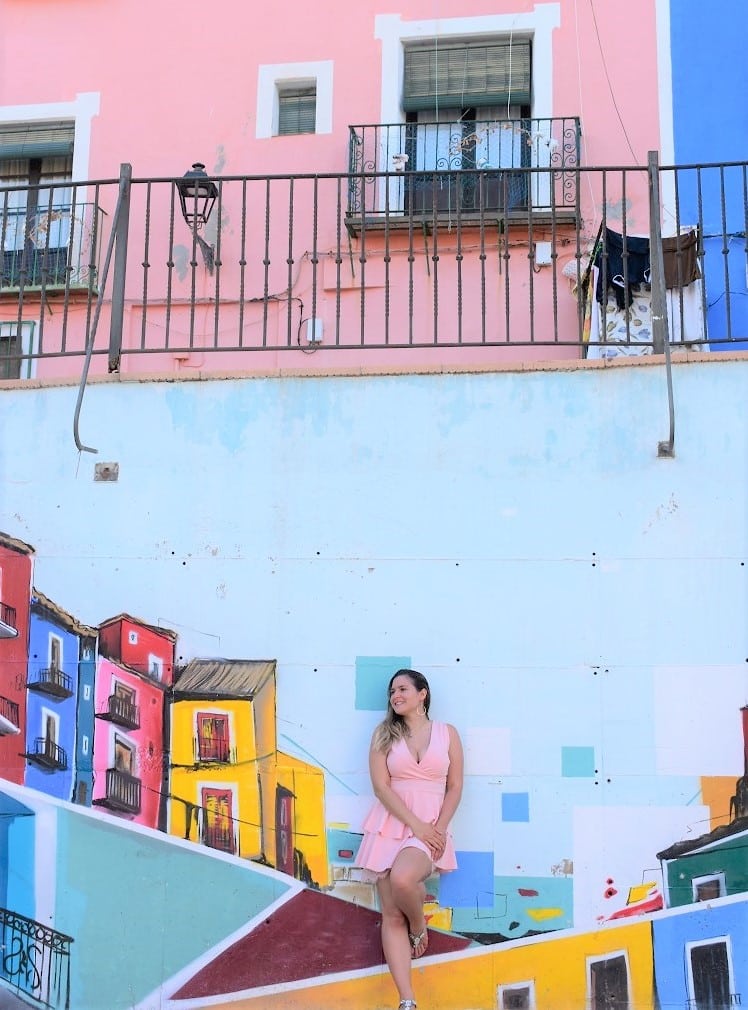 How do you get to Villajoyosa?
You can drive down from Valencia for a daytrip like I did, however keep in mind that you must pay for toll. It is very easy to park in Villajoyosa, there is a parking garage right on the beach boulevard and it is fairly cheap.
Do you prefer to stay in Villajoyosa or another place directly on the Costa Blanca? Then it is easier to fly in to Alicante.
What's the most colorful town you've ever seen?
Ayo! AR x