The ups & downs of my trip through Slovenia, Croatia and Bosnia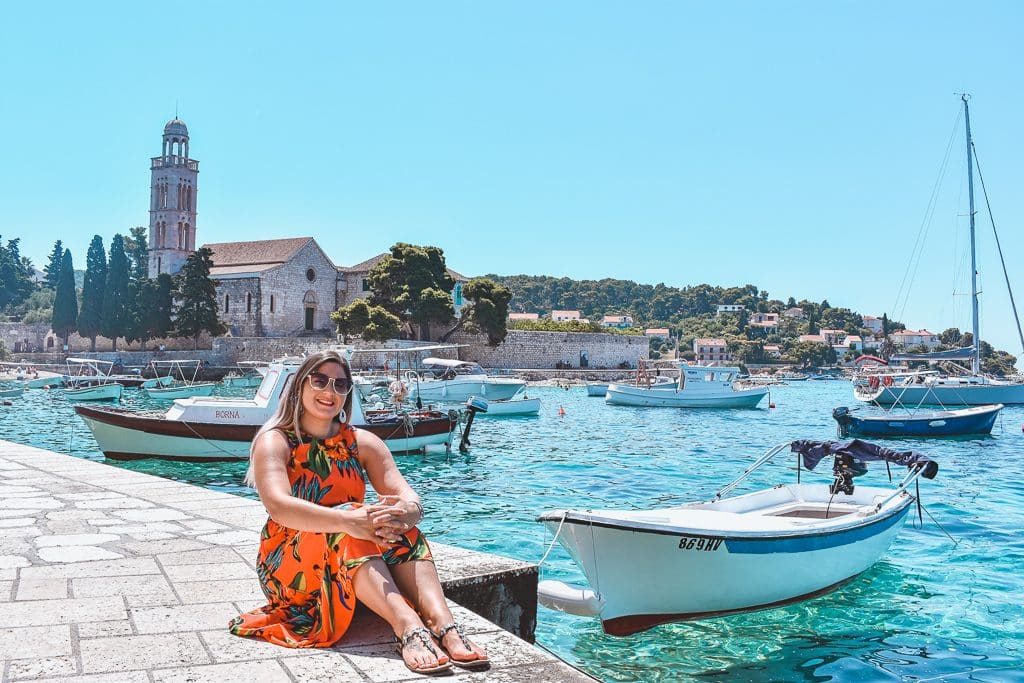 Folks, I can't believe it's been almost a month since Jaime and I left for our trip to the Balkans. Time really flies! Now that I had the time to let it all sink in, I would like to share a more personal blogpost with you. Not just talk about all the sees & dos, but for a change just write freely about my own feelings and experiences.
Croatia was at the top of my European travel list for many years, and now that I have finally been there, I can confirm the good ole saying: better to see something once than hear about it a thousand times. I had seen so many beautiful images of Croatia, but none of them could have prepared me for how insanely gorgeous this southeastern European country truly is.
I really fell in love with island hopping as a way of travel after my exchange in Greece, so initially my idea was to fly to Croatia and do the same thing there. But when I realized that it's quite common (and a lot cheaper) in Croatia to board on the ferry with a car, I'd figure I might just drive to Croatia and have a lot more freedom moving around.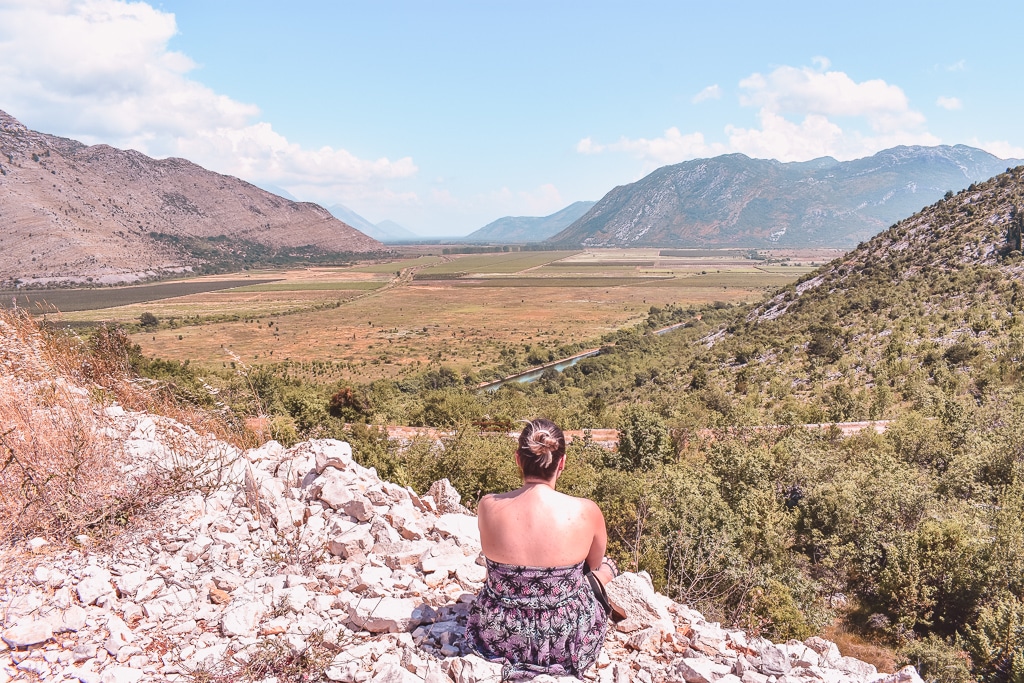 That's how Slovenia and Bosnia also came into the picture. Driving all the way down to Dubrovnik, I was passing by these countries anyway. It would only be rude to not pay them a proper visit, right? So it happened. From years of fantasizing about island hopping in Croatia to a full-blown road trip along three countries.
Three countries that all touched, surprised and impressed me in their own unique way. I got nothing but respect for this side of Europe now that I've seen it, and it might even be my new favorite region. Never thought I would say this after the long love story I've had with Greece and Ibiza!
That being said, I won't hold back from telling you the downsides of this trip. Just like everything else in life, travel is not always perfect and you deserve to know the truth. So here it goes: these were my best, worse, most disappointing and most surprising moments in the Balkans!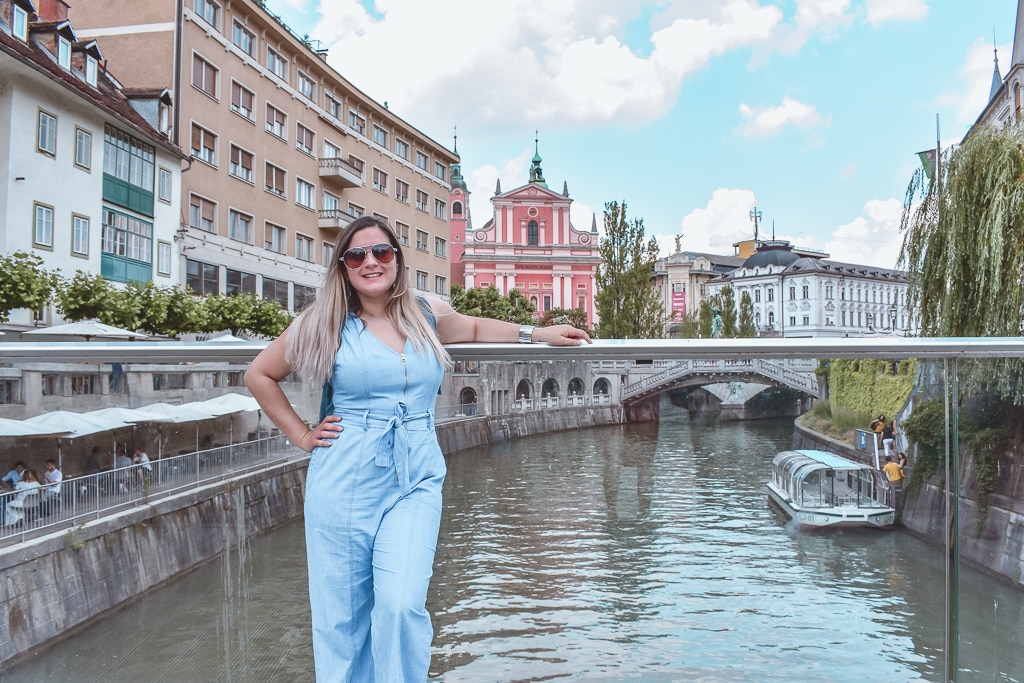 Getting tears in my eyes from the beautiful scenery in Bosnia when driving through the country
The moment we crossed the Croatian-Bosnian border on our way to Mostar, I felt so overwhelmed by the natural beauty that I saw. The blue skies formed an amazing backdrop to the high mountains and the deepest valleys. At some point we stopped at a cliff by an open field, and that view just brought tears to my eyes.
Seeing waterfalls for the very first time in my life
Bosnia sure was nothing short of amazing. I will forever remember it as the country were I saw waterfalls for the very first time, and boy, I was excited! Kravica is such a perfect creation of Mother Nature.
Swimming in the clear blue waters of Sakarun Beach
White sandy beaches with crystal clear blue waters do exist in Europe, but sometimes you have to do some effort to reach them. That was definitely the case for me with Sakarun Beach on the island of Dugi Otok. I spent half my day traveling from and back to Zadar with the ferry to see it, but it was soo worth it. The water at Sakarun Beach is so blue that I didn't want to get out of there, which says a lot for a girl who spends most of her beachdays sunbathing!
Ending our trip with a dreamy pink sky at Lake Bled
After leaving Croatia, we decided to do one last stop in Slovenia to see the instafamous Lake Bled. We arrived there during golden hour, and my mouth almost fell open when I saw it. The sun shining on the emerald green lake, the picturesque island in the middle of the water and the mighty mountains in the background, yes, Lake Bled does indeed look straight out of a storybook.
We did the Ojstrica hike for the best view over the lake, and by the time that we decided to go back down, the sky had colored into a dreamy shade of pink. The most magical ending of our road trip!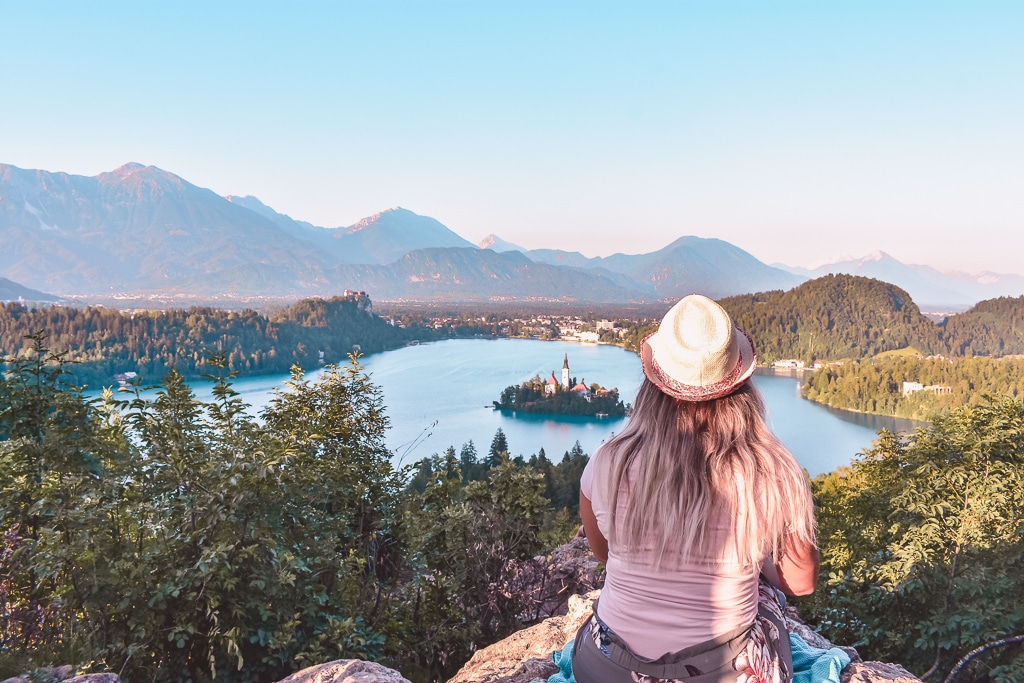 Almost getting scammed by a police officer in Bosnia!
While our stay in Bosnia was wonderful, our first encounter, well, not so much. When driving to Dubrovnik, we had to cross the tiny coastline of Bosnia to reach the south of Croatia. During this 25-kilometer drive, a police officer stopped us and said that we were driving with some extra fog lights on and that it was 'too clear' of a night for it.
He told us that it would be a €70 fine, to which we agreed, but instead of writing a ticket he tried to make us pay him €50 in cash. We told him all we had was €4, and apparently he was so unpleased with that answer that he told us to just get out of there. I felt my heartbeat racing out of fear that the cop would hurt us, but Jaime stayed pretty relaxed and laughed about the whole situation.
Hearing all the stories about the Yugoslavia war
I don't know if 'worse moment' is the right choice of words, but it broke my heart to hear all the stories about the war in Yugoslavia, and the inhumane pain caused by the loss of many innocent lives. It's one thing to know that something so horrendous took place in Europe just two decades ago.. but seeing buildings that have been destroyed by war and hearing the stories from people who experienced it, that really shook me to the core.
I expected more out of Split
Not that I disliked Split but I didn't think it was anything special either. The city looks stunning when seen from the water, however I just didn't really 'feel it' when walking around in Split. Plus, we were searching for a palacelike building when we found out that the whole old town of Split is the actual Diocletian's Palace. Oops!
Not knowing that I could have done a daytrip from Hvar to Brač
We booked two nights in Split, and wanted to spend another night on an island before continuing our drive to Zadar. Hvar and Brač were both really high on my wishlist! The first one for its beautiful old town with fun nightlife, and the latter for being the home of Zlatni Rat, aka Croatia's famous Golden Horn beach.
Unfortunately, there is no ferry connection for cars between Hvar and Brač. We would lose too much time going back to Split and taking an extra ferry to combine both islands, so we opted to visit Hvar only. Which was a great choice, because we loved everything about Hvar! However, I got really sad when I saw several excursions from Hvar to Zlatni Rat, which simply didn't fit into our schedule anymore.
At that moment I was regretting spending two nights in Split, especially since I was not that impressed by it. If we would have stayed in Hvar for two nights, we could have easily done that excursion to Brač. But hey, at least I got a reason to go back now!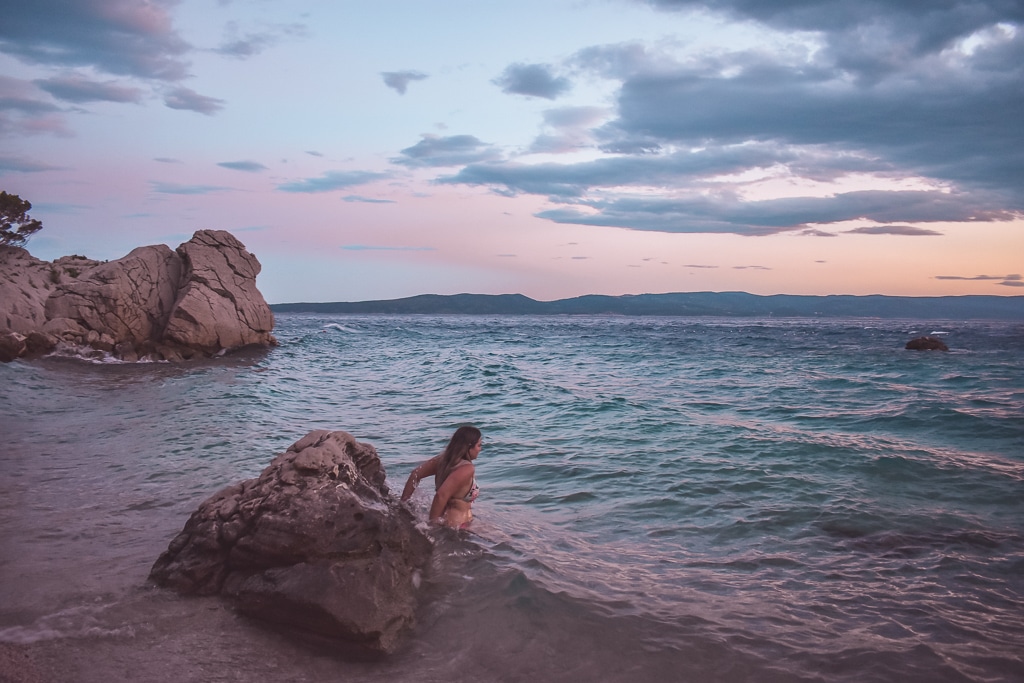 Dubrovnik is truly that magical
I have never watched one single episode of Games of Thrones, so everything in Dubrovnik was new to me. The honest truth why I wanted to visit? Because Dubrovnik looks so beautiful on photos and everyone on Instagram seems to marvel at it. But on the other hand, I had also heard stories of Dubrovnik being way too crowded and expensive. All of these opinions made me curious enough to visit for myself, but I was also skeptical. Would it be too overhyped?
The answer is no. Dubrovnik is really that amazing and definitely worth a visit! I loved everything about it: the city views from the Old Town Wall, the pristine blue waters, the fresh seafood, the lively streets at night, the panoramic view from Mount Srd over Dubrovnik and the surrounding islands.. especially during sunset!
How veggie friendly the Bosnian cuisine is
Trying new dishes is one of the best parts about travel. As a pescatarian who also loves vegetarian and vegan food, I was so thrilled when I saw that many national dishes are veggie in Bosnia! Not only that, Bosnian food is also very cheap and that for big portions. On average, we paid 50 KM (around €25) for two main courses and a few drinks.
How much I liked Zadar
Of all the cities that I've visited in Croatia, Zadar was the one that I knew the least of. Luckily, it turned out to be a pleasant surprise! The pastel-colored streets of Zadar are delightful to walk through, and the city has a rich Roman history with many monuments all around the Old Town. But what I loved the most about Zadar was its bright red sunset, called the 'most beautiful in the world' by Alfred Hitchcock.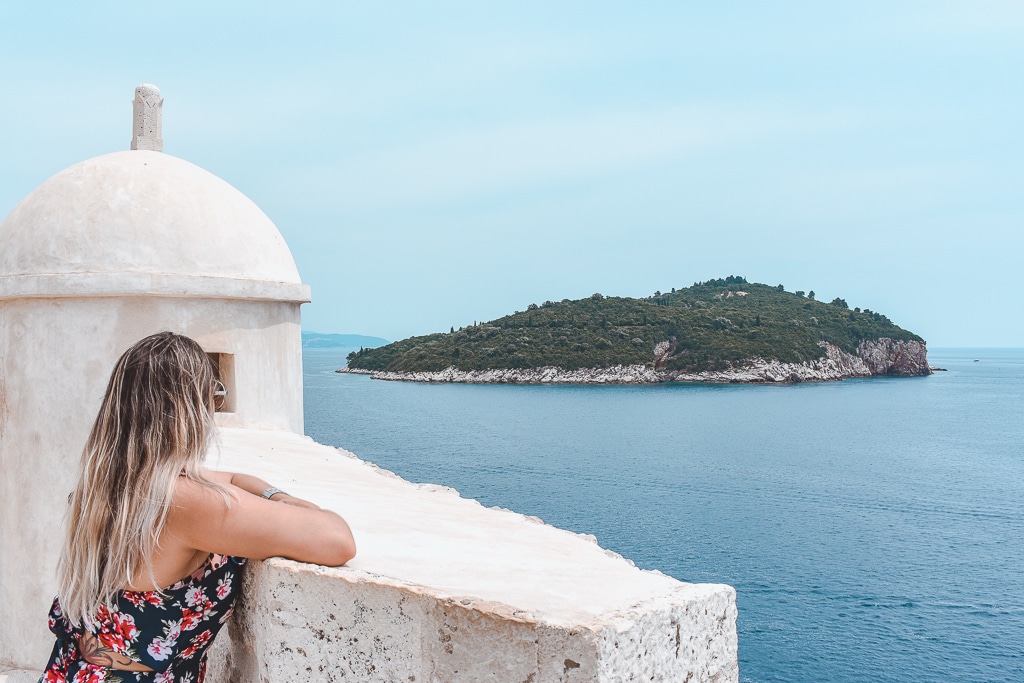 That was it folks, my road trip through Slovenia, Croatia and Bosnia in a nutshell. If you enjoyed reading this, then don't forget to follow me on Instagram and Facebook for more travel stories!
Ayo! AR x