How to take photos at the Keukenhof gardens while keeping it fun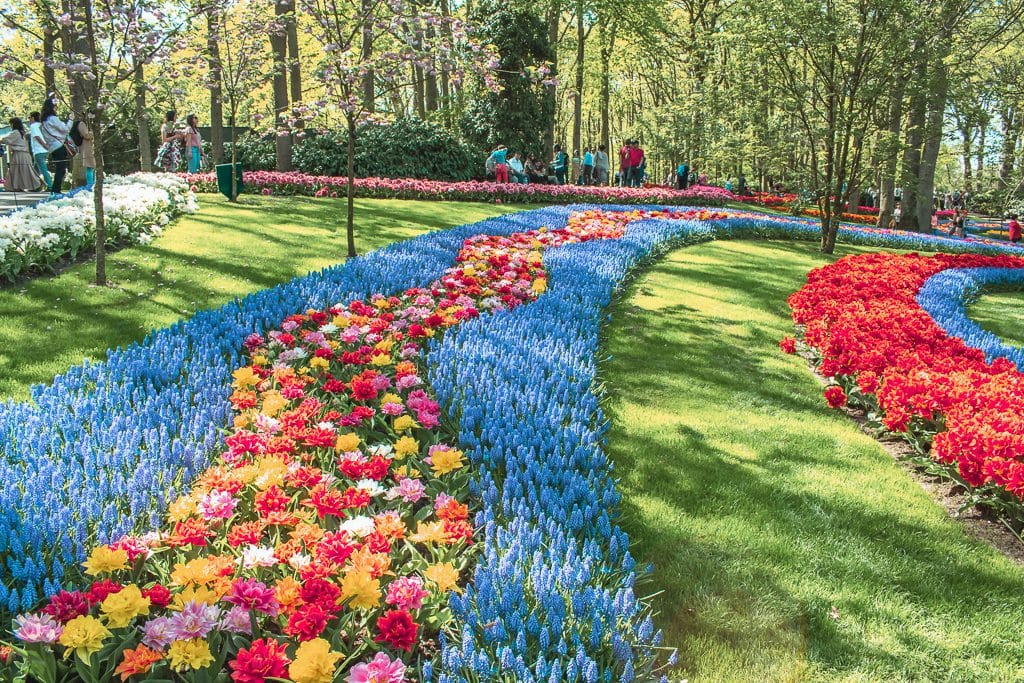 For eight weeks out of the year, The Netherlands have their very own Disneyland of flowers: I am talking about the Keukenhof gardens of course. Living in this happy flower nation, I have the chance to visit Keukenhof every year and it never fails to amaze me.
My very first visit to Keukenhof was in 1999 at the age of six. I have a vague memory of that first visit, but luckily there are many family photos to prove it. You can see little Ana Rita running around with a big smile, no wonder that I would grow up to love flowers and photography! It wasn't until 2017 that I went back for my second visit. Now as an adult, I could fully experience (and remember haha) the lush gardens and I have been hooked to Keukenhof since. As of 2019, I have visited the Keukenhof gardens for three years in a row and I got pretty familiar with all its ins and outs.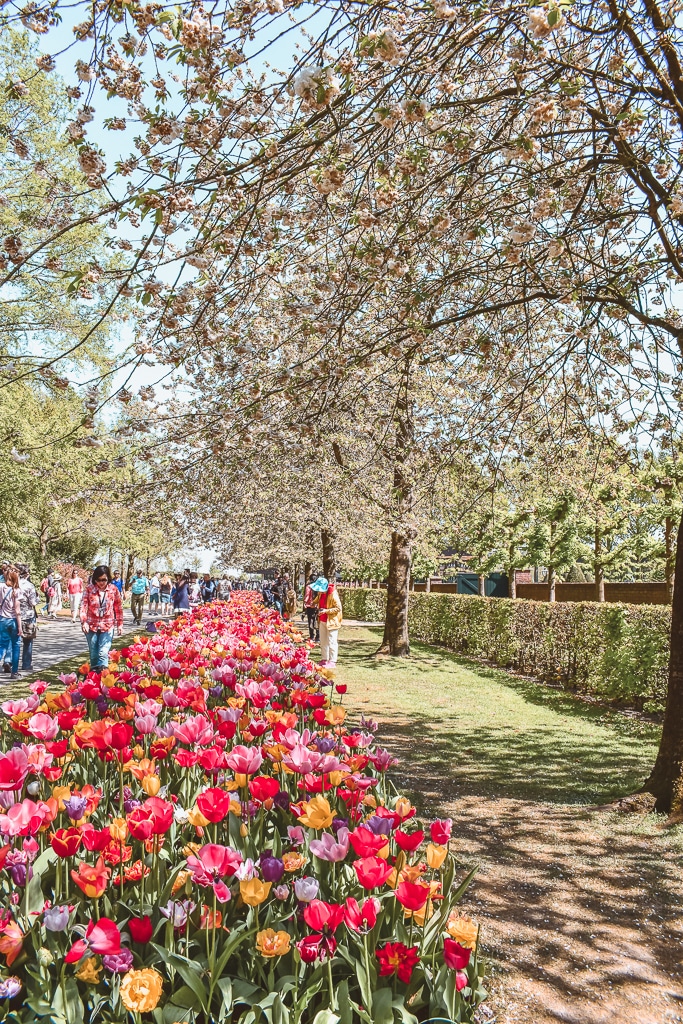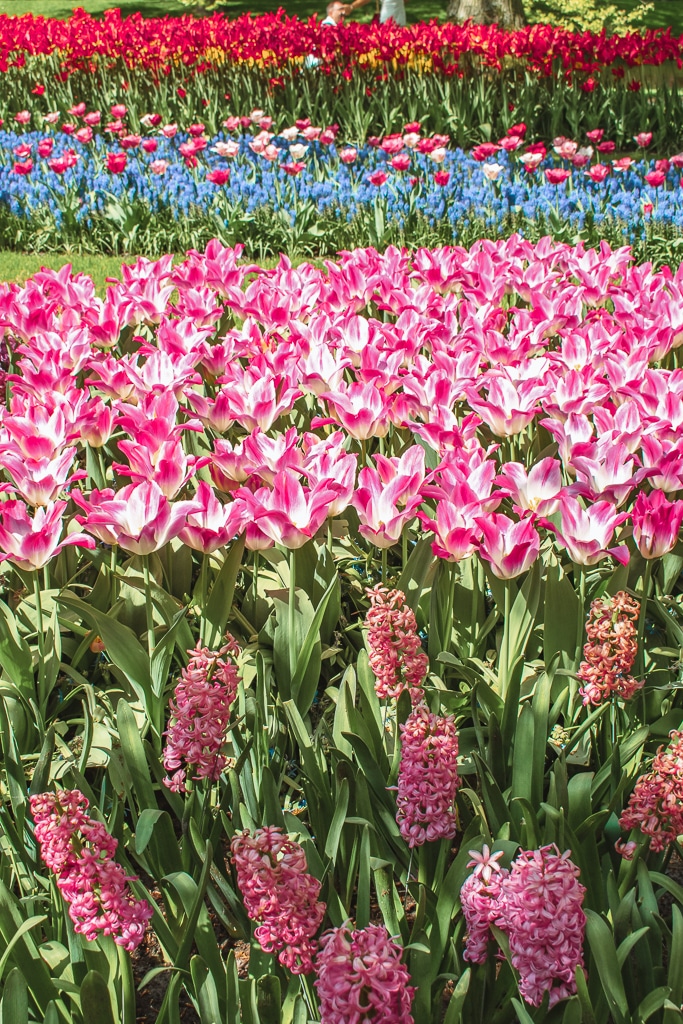 There are many practical guides out there for Keukenhof, but I would like to talk specifically about photography. Not only how to take the best photos at Keukenhof, but also how to behave while taking those photos. Unfortunately, with the popularity of Keukenhof also comes a lot crowds. Everyone tries to pose with every single flower, in order to get the best possible shot of themselves. That requires a lot of patience, but most importantly, respect.
With the following do's and don'ts, not only can you avoid crowds in your photos in the best way possible, you also keep the Keukenhof gardens a fun place for everyone.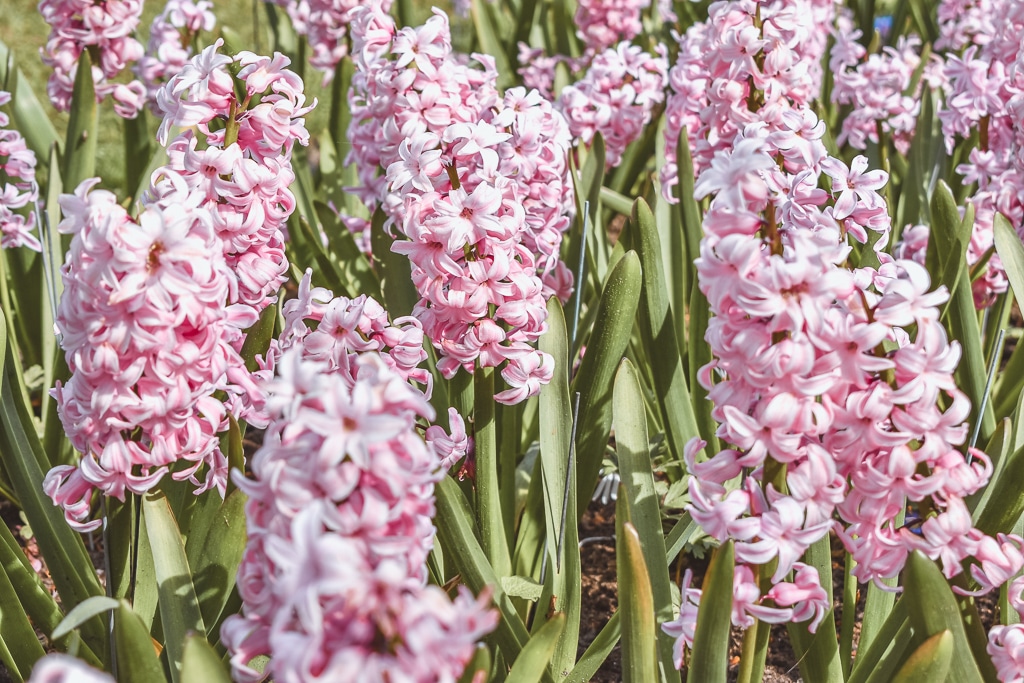 Do: Try to focus on details
Keukenhof is one of those places where it is almost impossible to try to capture the whole picture without having other people on your photo. My advice? Be creative with your angles and try to focus on details instead.
For example, I wanted to take a photo standing next to the tulips with the windmill in the background. However, there were so many people at the spot that the photo looked cluttered. So instead of taking the photo at eye level, we took it from below and focused on the tulips. The crowds become less obvious while the windmill is still in sight.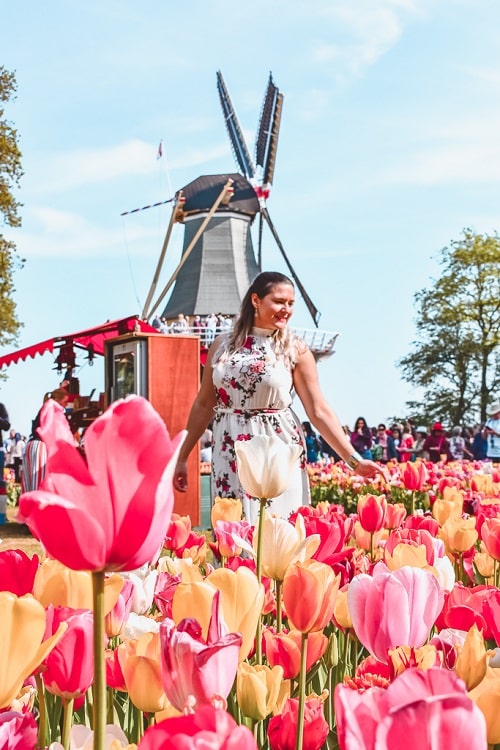 Do: Go in the early morning or late afternoon
In order to beat the crowds and have the best lighting for your photos, go either early in the morning or late afternoon. The calmest times to visit Keukenhof are between 8-10.30 AM and 4-7.30 PM. I have been during late afternoon twice and once in the early morning, and both times have pros and cons, so let me break it down for you.
Morning
Pros:
If you're there at 8 on the dot, then you'll share the gardens with only few other people. This means you'll get more and longer photo opportunities.
You have the whole day to explore the gardens, meaning that you can see everything in detail if you want to
Cons:
It gets more crowded by the minute. Considering that the park is pretty large, you might already encounter crowds by the time that you get to a certain point of interest.
Getting up early, 'nough said haha. No but seriously, depending on were you're coming from, it's pretty hard to arrive exactly for opening hour. For me, it's a 45 minute drive from Rotterdam to Lisse. To be there at 8 AM, I have to get up at 6 AM. Not the easiest thing to do if you're not a morning person!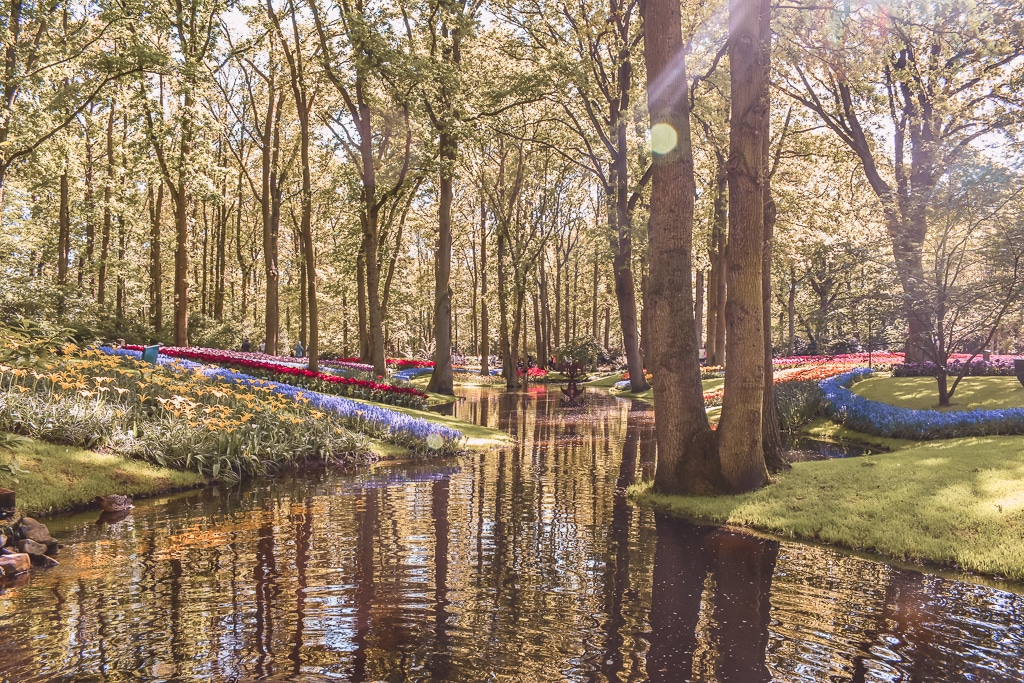 Late afternoon
Pros:
The longer you're there, the less crowded it gets
The vibe is more relaxed overall, most people have already seen what they wanted to see and now its more about just enjoying what's left of their day
Cons:
You might have to rush a bit to see the whole park
Also, skip the line and save yourself precious time by buying tickets online here.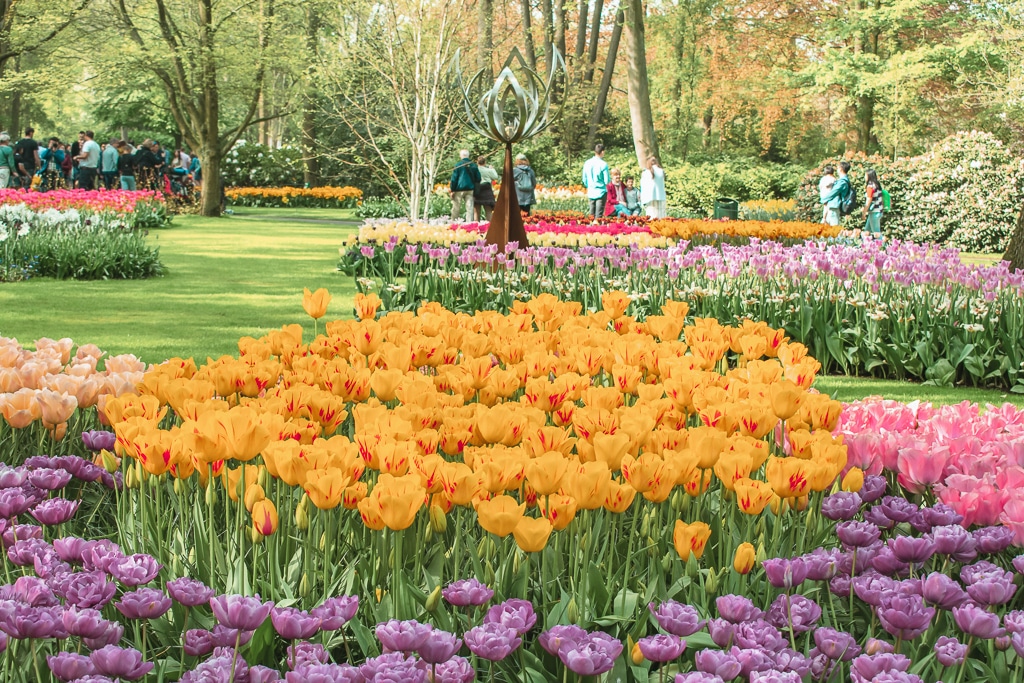 Do: Respect other people's space
If you see someone sitting down somewhere, just relaxing and having a talk, please do not invade their space just to take a photo. If you feel like the other person is sitting too close to your desired photo spot, the least you can do is ask them to move a bit. I am pretty sure most people will be quite understanding if you ask it in a nice way.
The rudest thing that ever happened to me at Keukenhof was a couple stepping on my dog while I was relaxing by the water, just because they wanted to take a picture of some floral bushes about a meter away from me. Their reaction when I told them that was not okay? They yelled at me that I should not be sitting there, like they owned the damn place.
Please don't be like those people. The last thing I want is to write about a lovely place and then having people behave like jerks there!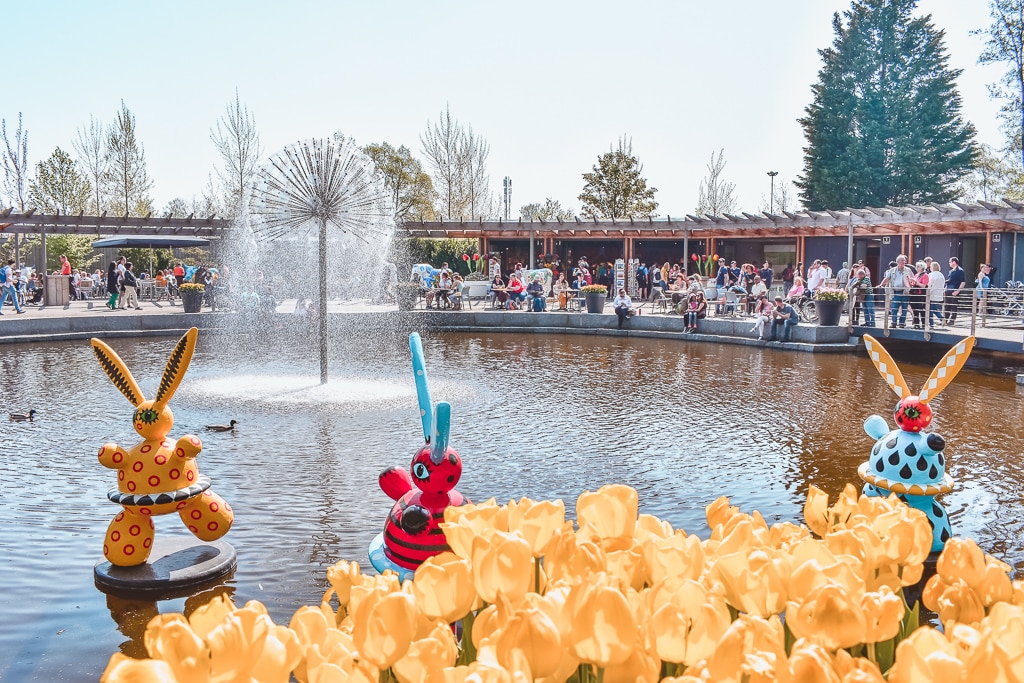 Don't: Stand next to a popular spot for too long
It also works the other way around. If you're taking photos somewhere and you notice that other people want to photograph that spot too, then don't take longer than necessary. Once you're done, don't stay there to chitchat.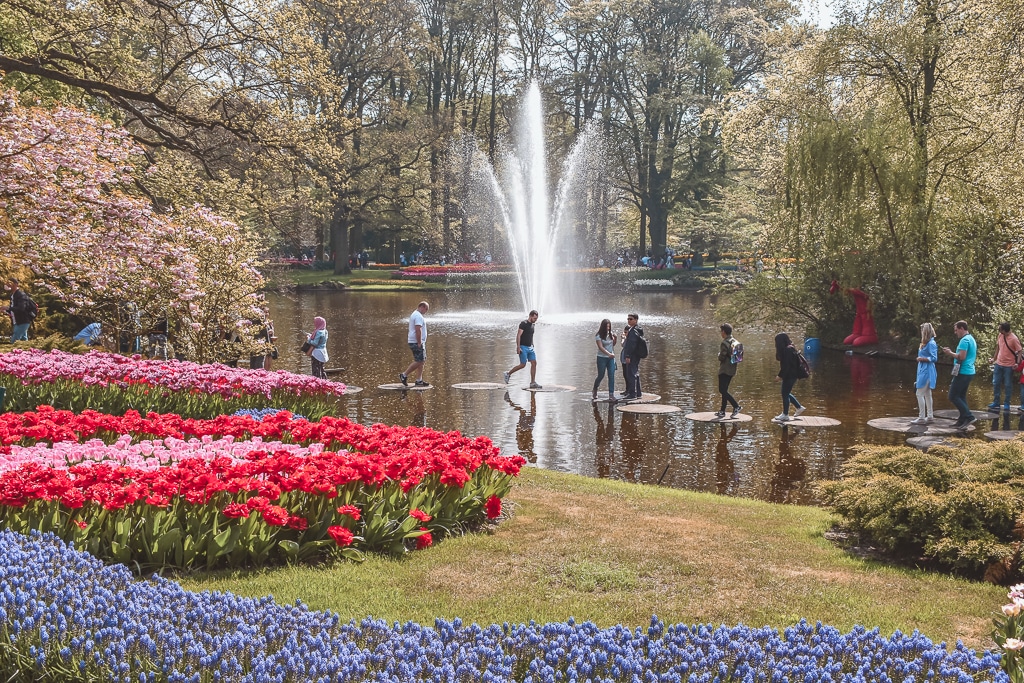 Don't: Obsess about a certain photo spot
How often has it ever happened to you that you spent lots of time trying to get the 'perfect picture' at a certain spot, only to find a nicer and more quieter spot a little up ahead? That has happened to me quite often!
While at Keukenhof its quite unlikely to find any spot that is more quiet than the other, I do have to say that there is no need to obsess about a certain flower since they have thousands of them. So if you see a photo spot that you like but it has too many people around it, just keep walking and keep it in mind for later (especially if you're visiting in the afternoon). Let the gardens surprise you and who knows what other, even prettier spots you might find!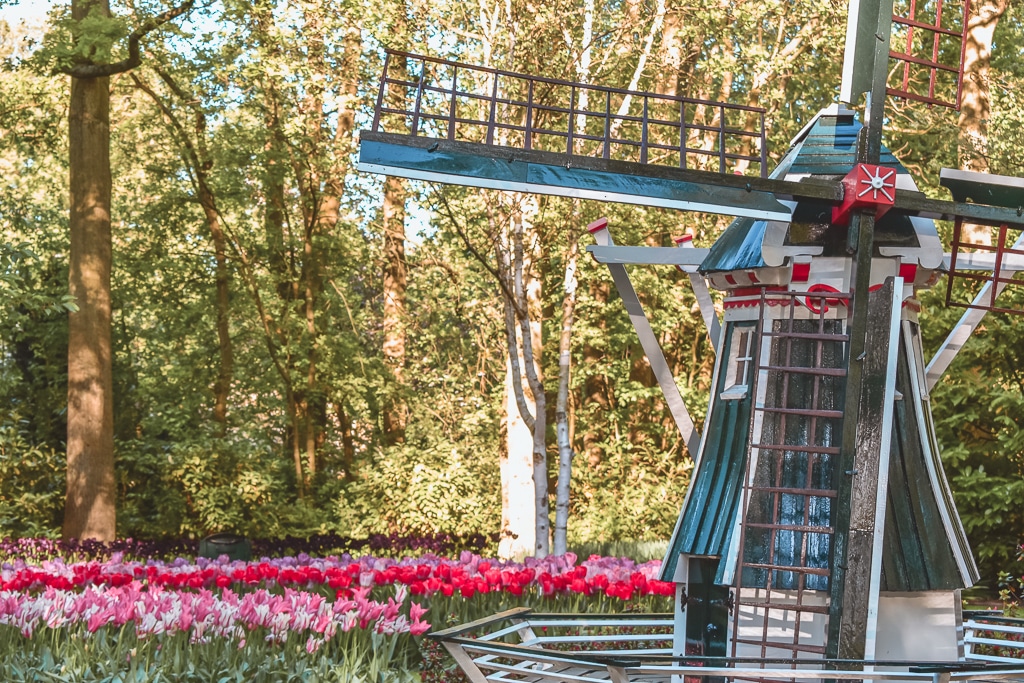 Do: Put your camera away sometimes
Maybe the hardest tip to follow, I know it's tempting to want to capture EVERYTHING you see at Keukenhof. It is so beautiful that you don't even know where to look at. That's exactly why you should try to put your camera away sometimes and just appreciate all the beauty around you.
Be amazed by the many different flowers, all their brilliant colors and their lovely smell. Soak it all up, and take the time to realize how Keukenhof makes you feel.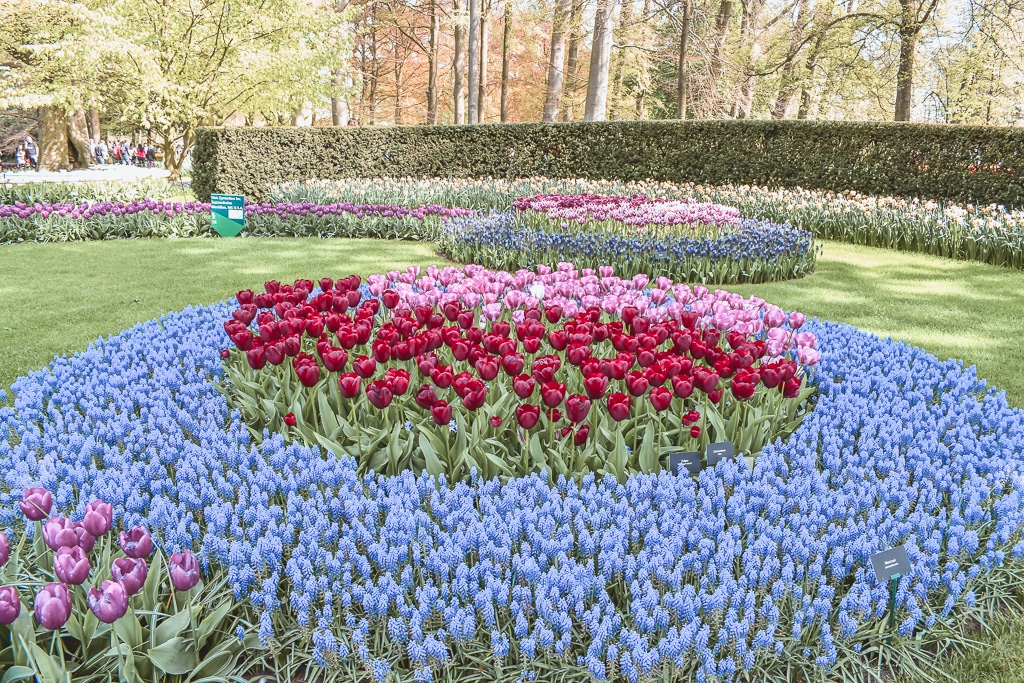 In 2019, you can visit the Keukenhof gardens from 21 of March until 19 of May, and the gardens are open seven days a week between 8 AM and 7.30 PM.
The entrance fee is €18 for adults and €8 for children aged 4-17, enfants and toddlers get in for free. Parking is €6 per car, and the address of Keukenhof is Stationsweg 166A in Lisse.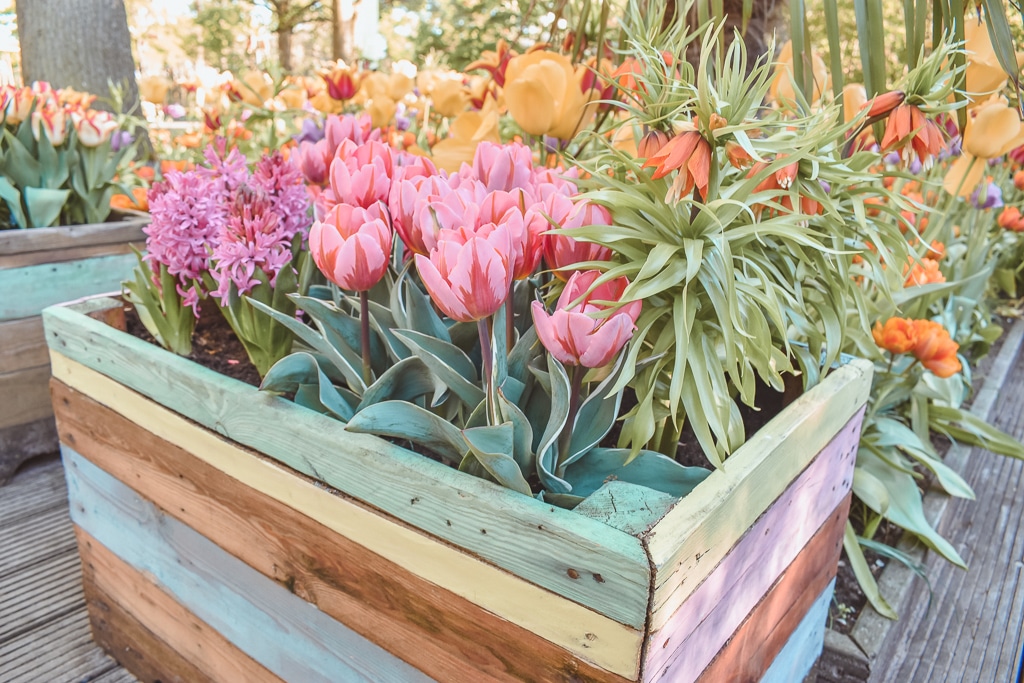 Do you have any other questions about Keukenhof? Please don't hesitate to ask me!
Ayo! AR x
*FYI: this post contains affiliate links. If you purchase something through them, I receive a small commission at no extra cost to you. Thank you so much for your support!