6 reasons to visit Haarlem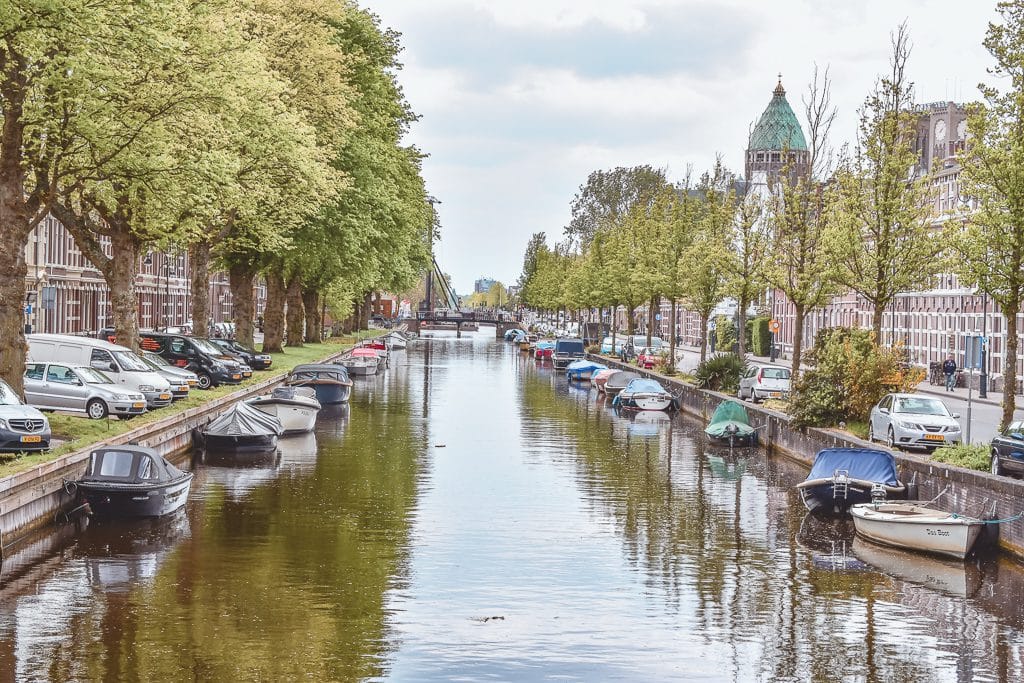 If you've only visited The Netherlands once, or you're visiting for the first time, then I'll bet my hat that Amsterdam is your destination of choice. I totally understand that. Amsterdam has a certain vibe of freedom that you do not encounter in many other cities and you'll definitely never have a dull moment there.
However, if you wish you to have a more authentic Dutch experience, then you're just a fifteen-minute train ride away from Haarlem. Sometimes referred to as Little Amsterdam, this walkable city looks just as nice as its capital counterpart but with no crowds in sight. It is one of those places where locals smile to you when they see you taking pictures and where people even say sorry when they rapidly pass you with their bikes.
During my last visit to Haarlem, I noticed six things that I totally loved and what I think that make this quaint little city oh so visit-worthy. I hope that the following photos inspire you to add Haarlem to your list as well!
An iconic central station
When traveling by train, all the fun already starts at the moment that you step a foot in Haarlem because this is one of the most beautiful central stations of The Netherlands! Even if you decide to travel by car, bike or other forms of transportation, then the central station of Haarlem is still a must see. Who else thinks that the building just screams total castle vibes?
This train station made a movie appearance in Ocean's Twelve, and I heard that they even throw parties inside the former waiting rooms.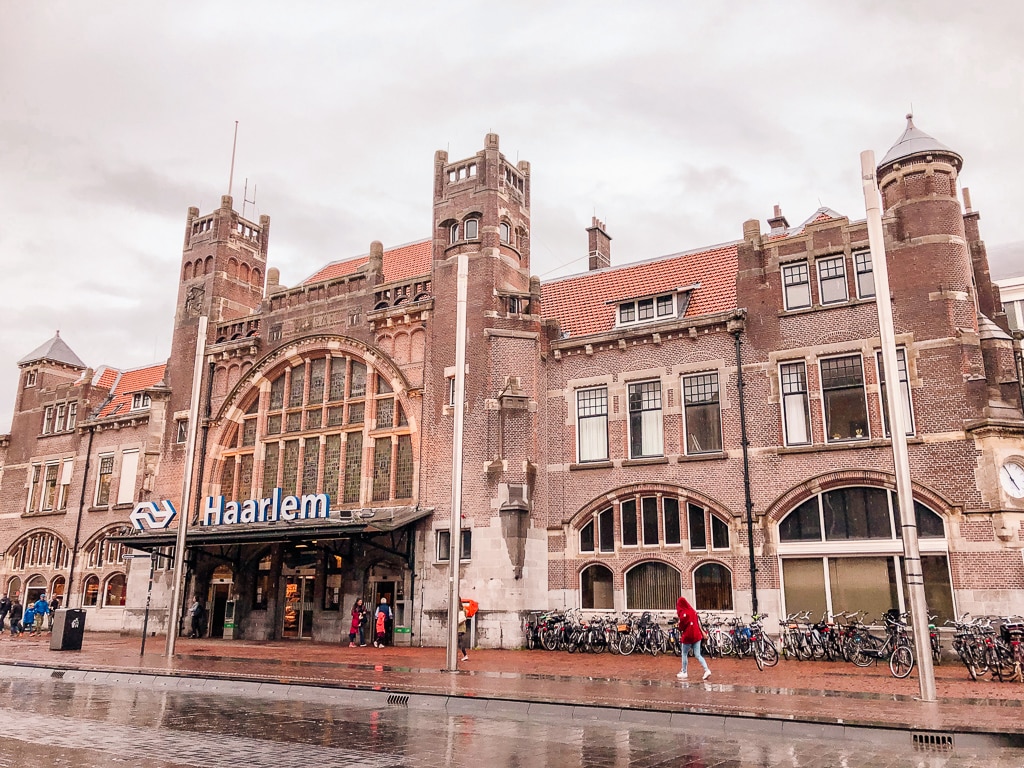 The charm of a typical Dutch city
Haarlem looks exactly how you would expect a Dutch city to look like: canals surrounded by houses with crow-stepped gables, an iconic windmill and bicycles on every street corner. With only a handful of other tourists in town, it's a delight to walk around in Haarlem. It is a city where you can see people living and enjoying their daily life.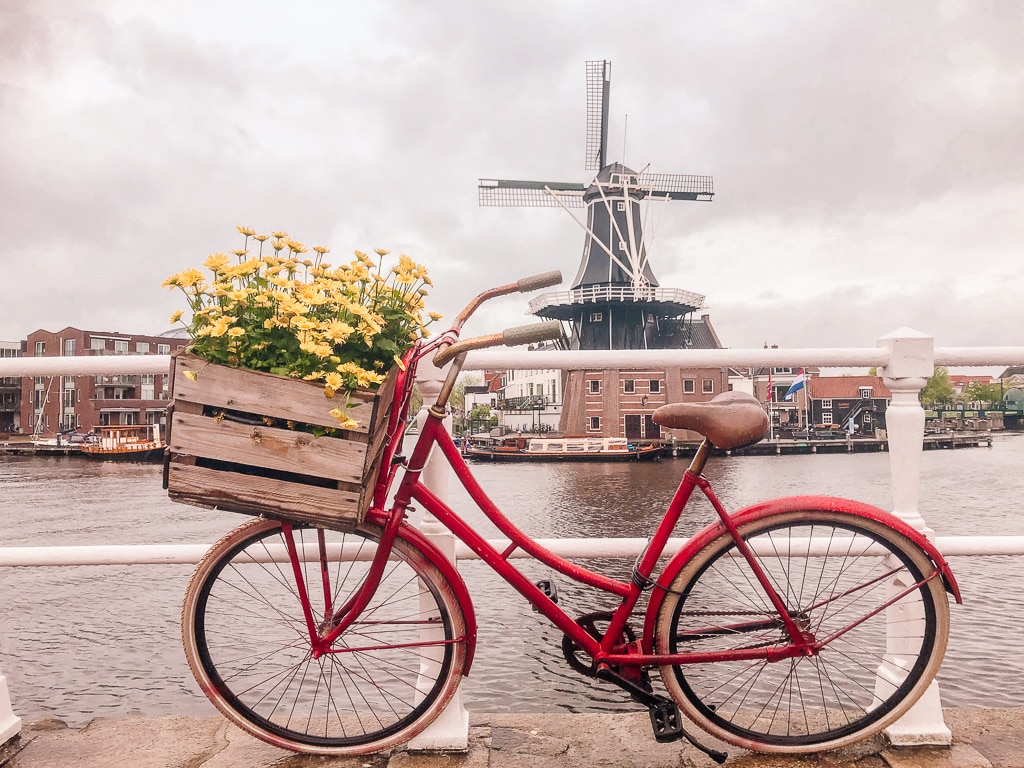 The renewed Saint Bavo Cathedral belongs to the top 5 most important churches built between 1850 and 1950, alongside with Sacre-Coeur and Sagrada Familia. More than sixty artists worked on the cathedral to turn it into a masterpiece, and it definitely deserves a visit.
If you happen to visit Haarlem until 31 July 2019, then you'll have the opportunity to ascend the cathedral to a temporary sky bridge connecting the two church towers. Not only will you see the most beautiful view over Haarlem, during the climb itself you will make your way through spiral staircases, impressive church bells and a gorgeous cuppola.
Get your tickets here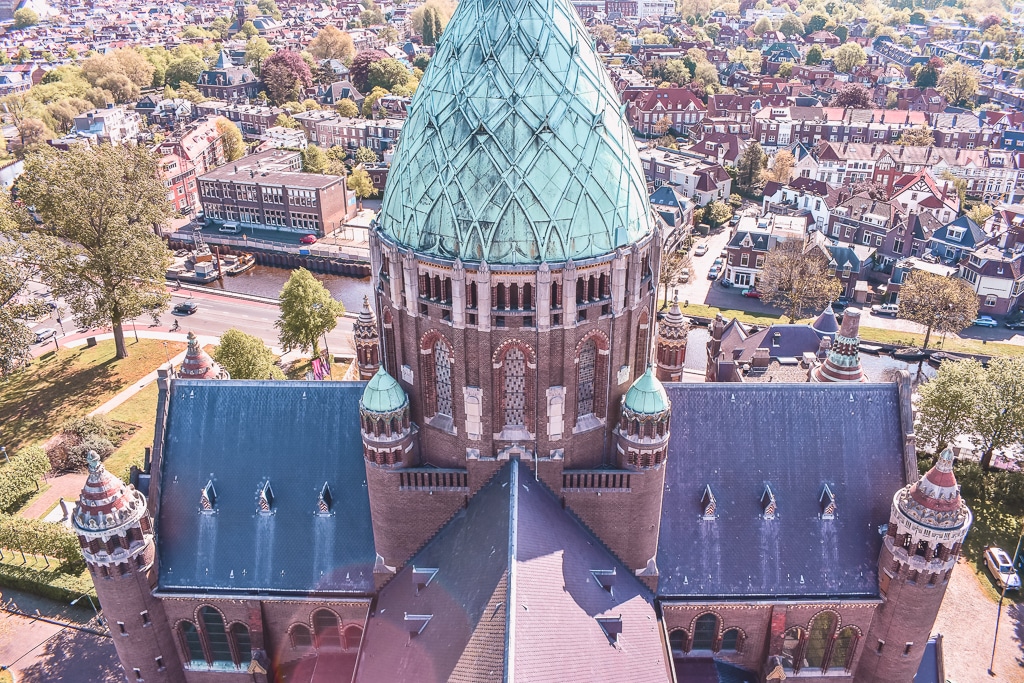 A brewery inside a former church
Speaking about churches, one of the oldest breweries of The Netherlands is located inside a former church. Nowadays, Jopenkerk is one of the most popular hotspots for food and drinks in Haarlem, with world renowned beers that earned them several medals.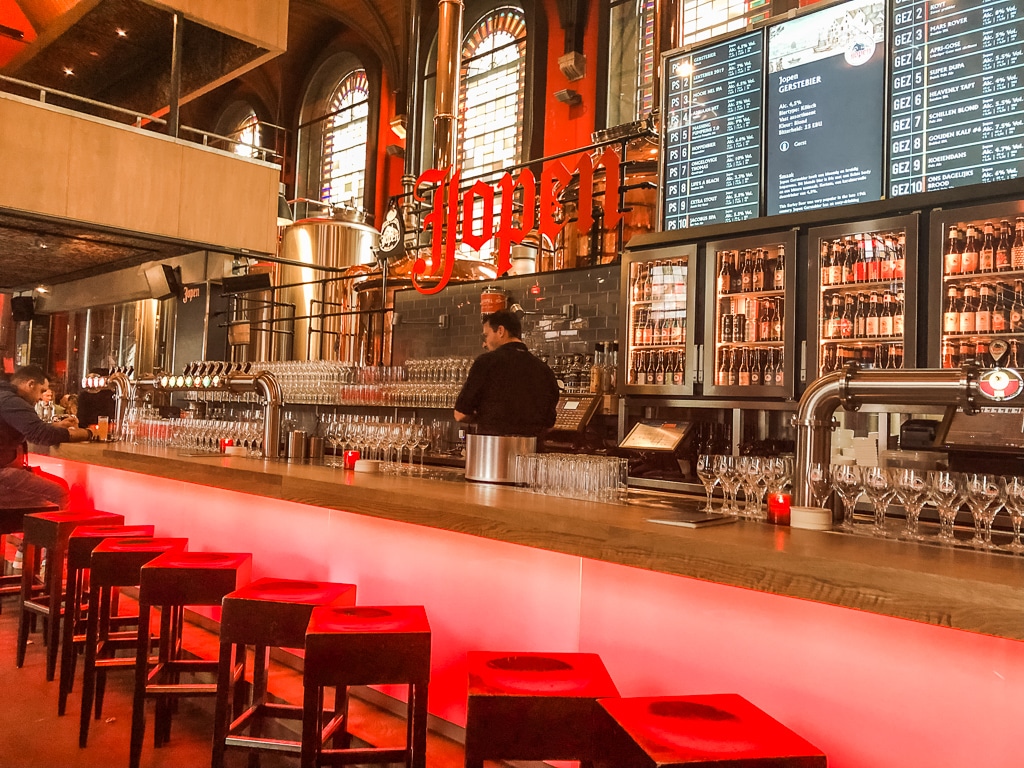 Street art created by the community
A neighborhood where more than a hundred people work together to create their own street art, it happens in Haarlem!
In the Leidsebuurt, you will encounter a large landscape mural picturing the rising sun behind the silhouet of Haarlem. The blue murals represent old photos of the Leidsebuurt, painted in a traditional Dutch mosaic style.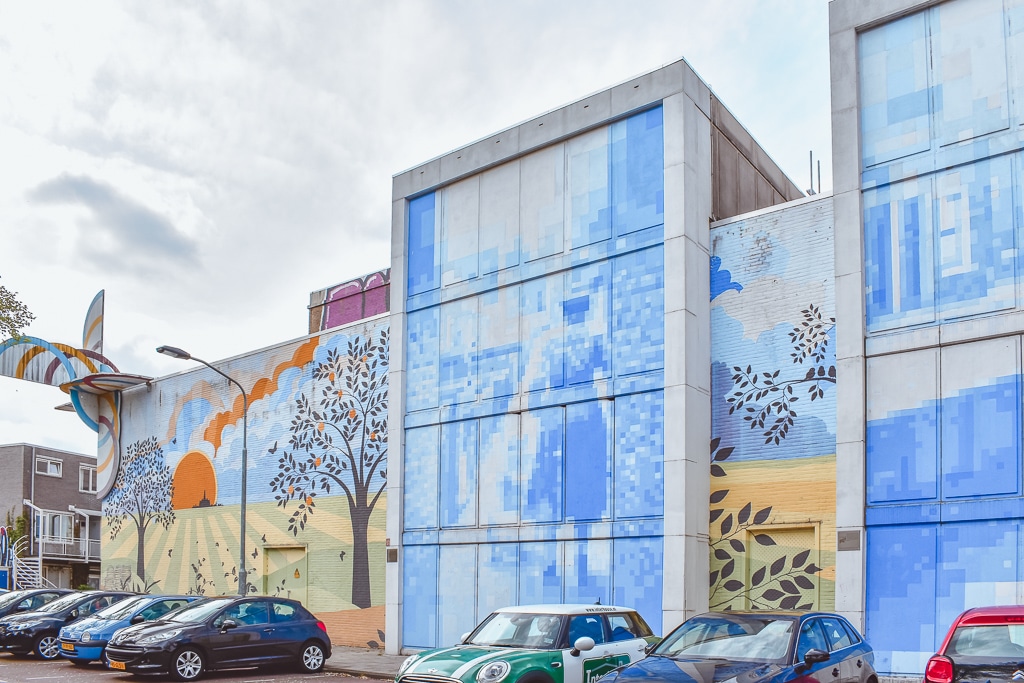 A super instagrammable pink café
But that's not all folks. When you think Haarlem could not get any cuter, you find out that it has one of the most instagrammable cafés of The Netherlands! Café Martinus has a bold interior in several styles of decoration, but of course it was this pink wall with Muralla Roja paintings that caught my eye. Also, the place does not only look good but tastes good too. Café Martinus serves mostly organic food with lots of options for vegans.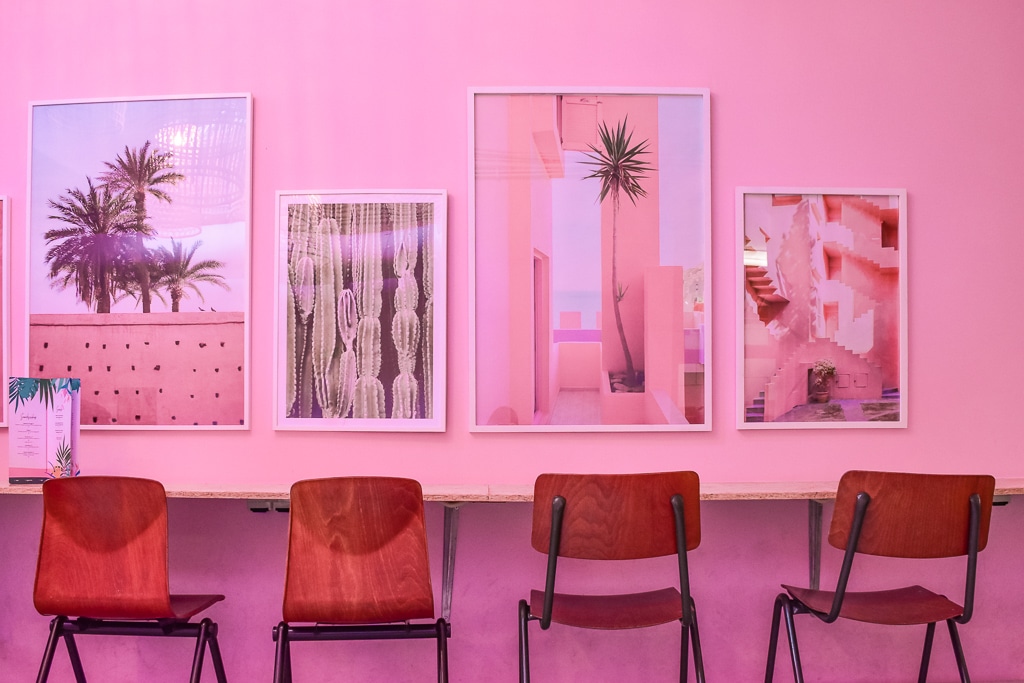 Still not convinced to add Haarlem to your list? Okay, here are a few more photos then: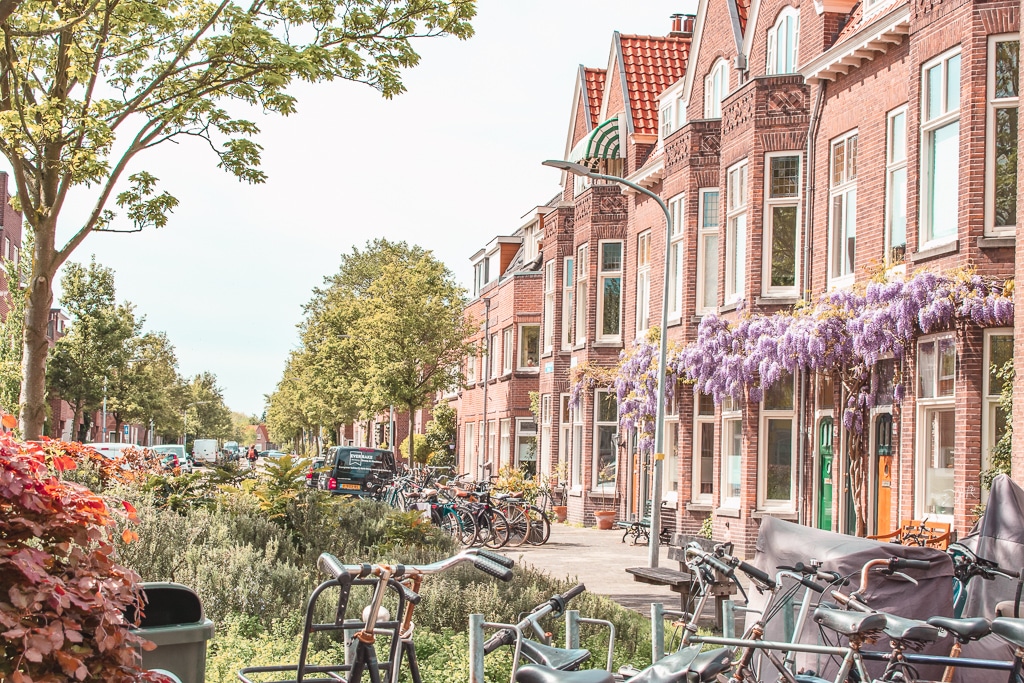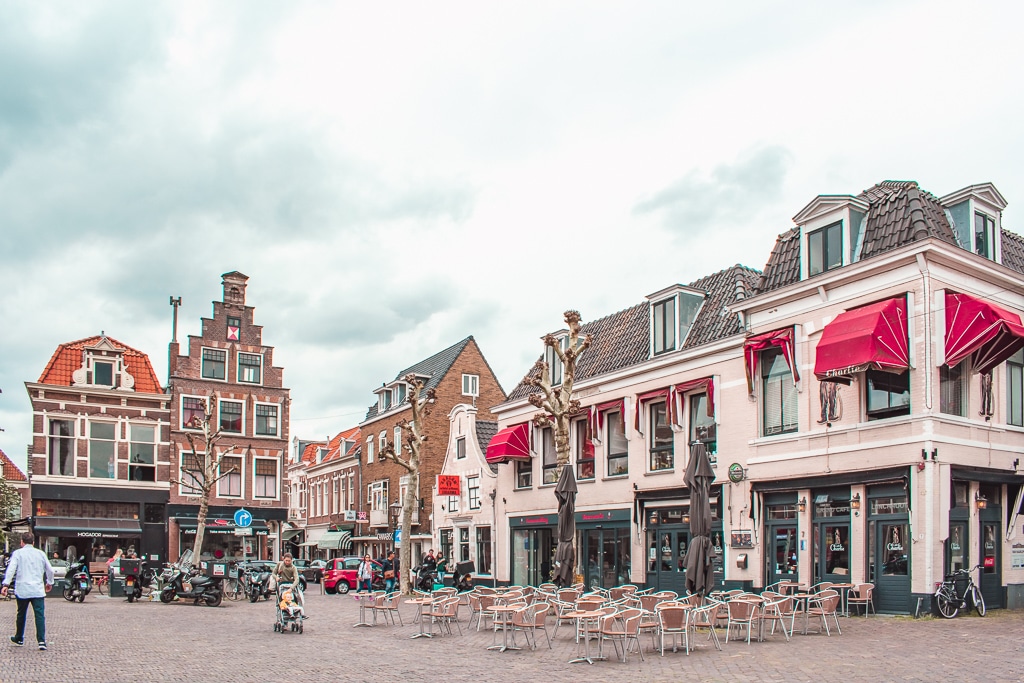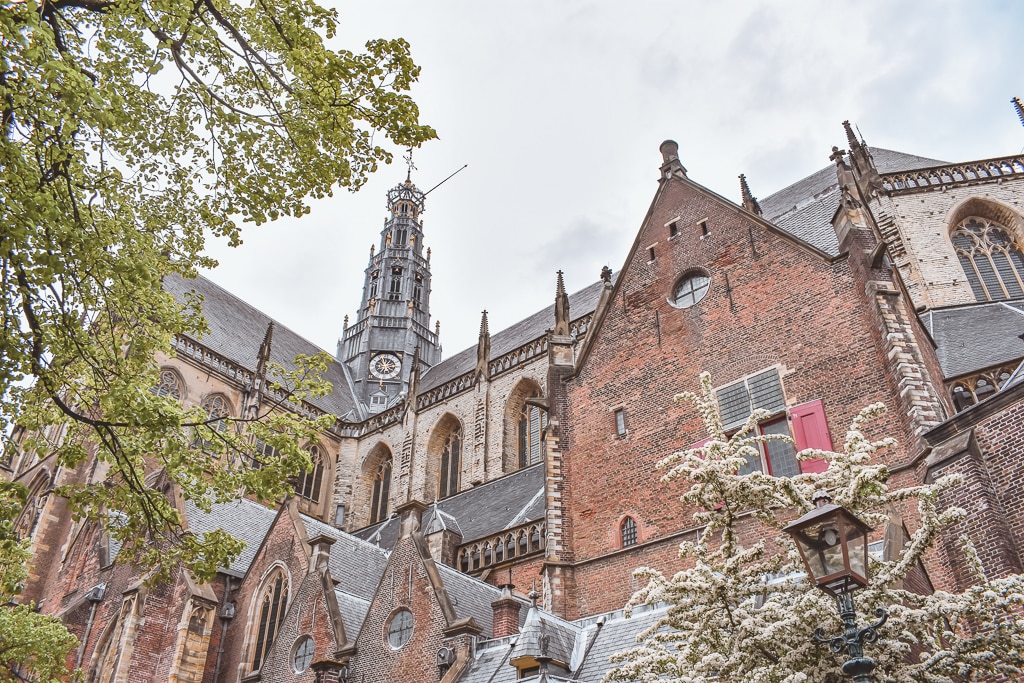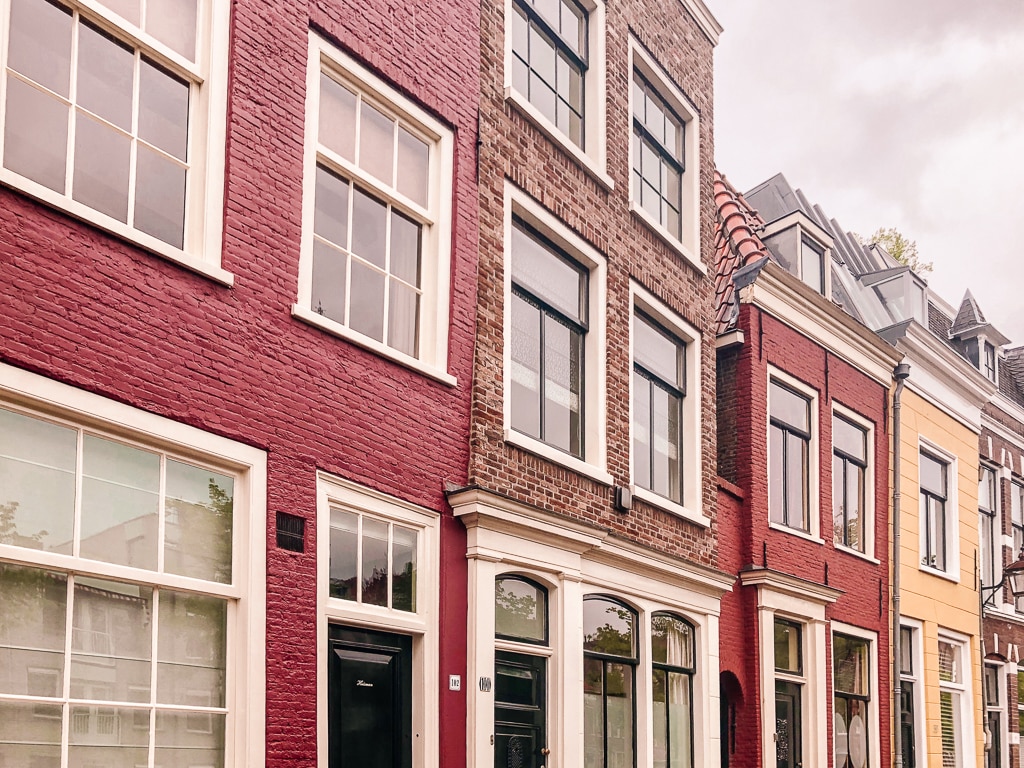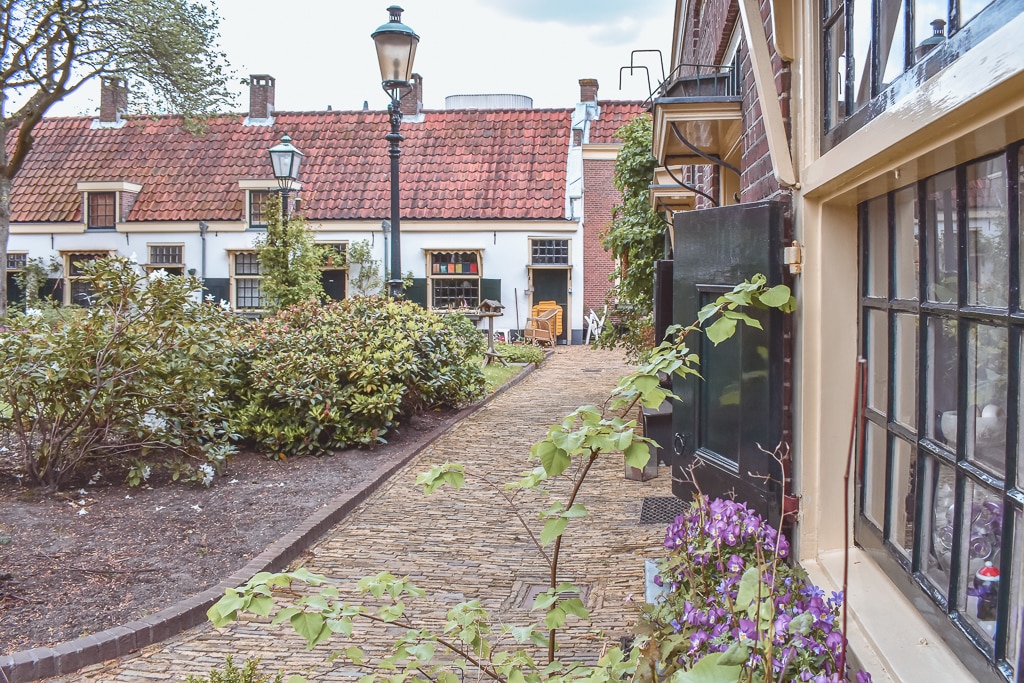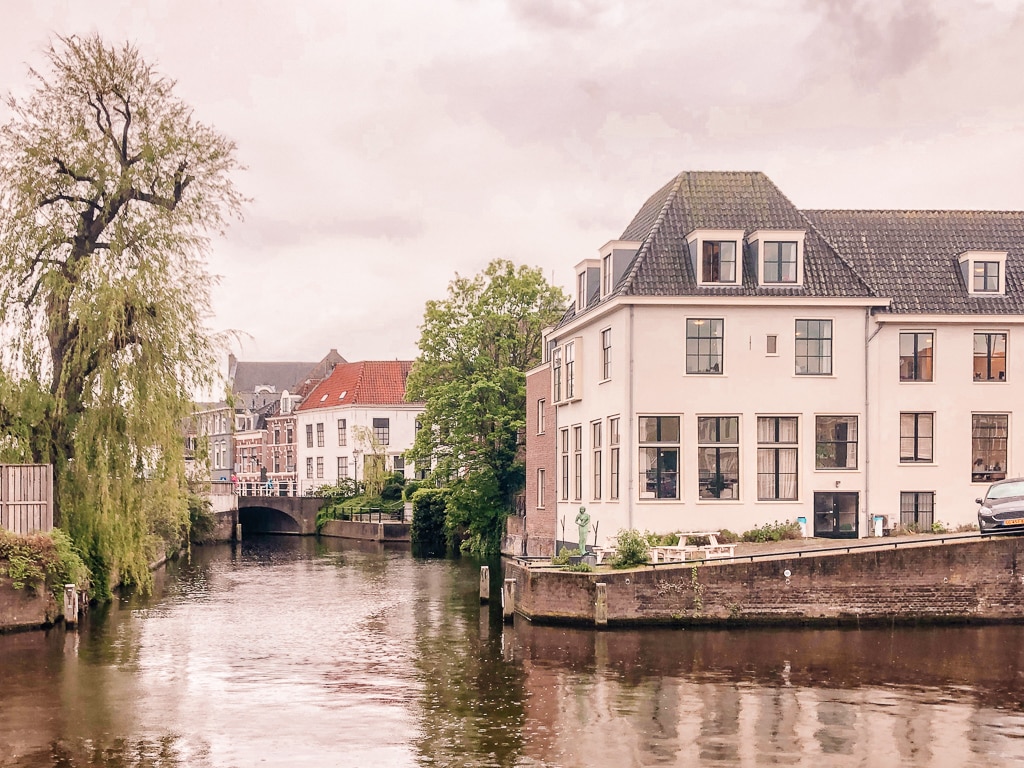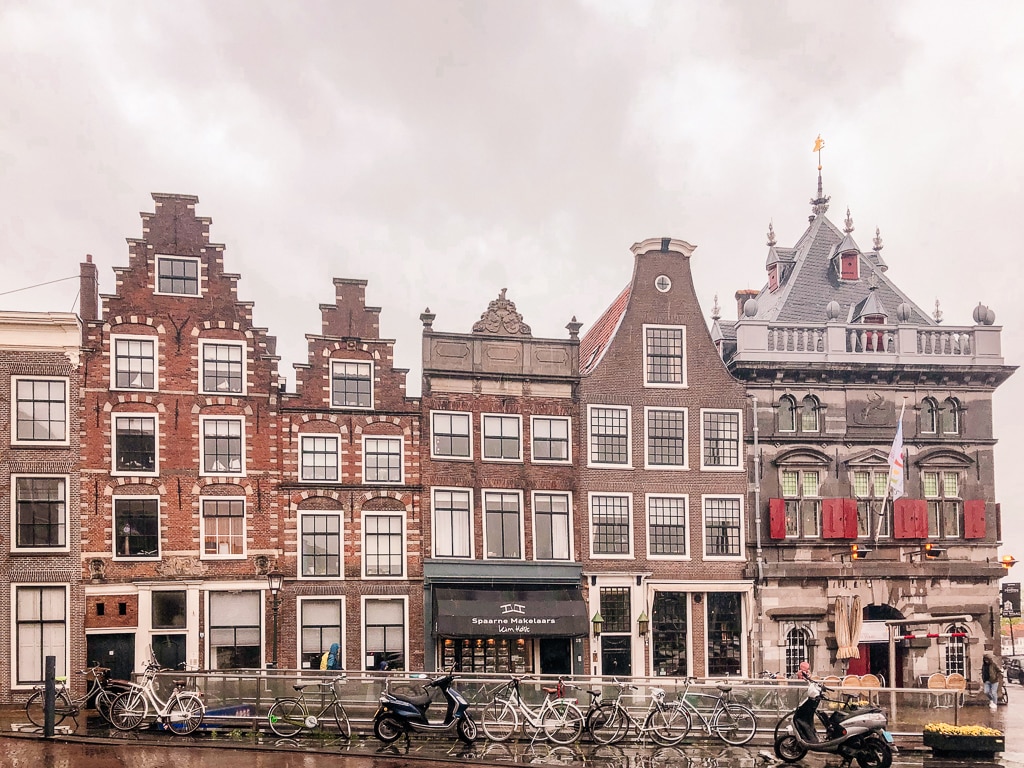 By train
The easiest way to travel to Haarlem is by train. From Amsterdam, you take the intercity to Vlissingen or The Hague which will cost €4,50 for a single ticket or €9 for a return.
If you're traveling from Rotterdam or The Hague, then you take the intercity to Amsterdam. From Rotterdam to Haarlem it's €13 for a single trip or €26 for a return, from The Hague it's a little less.
Pro tip: if you want to travel The Netherlands by train in a cheap way, just take a look at this website called Goedkope Treinkaartjes. The website is in Dutch, but it does give you an overview of shops that have deals for daytrips by train.
By car
If you perfer to travel by car, then you will have no problems parking in Haarlem but do keep in mind that most likely you will have to pay.
When was the last time that a city in your home country really surprised you?
Ayo! AR x