City guide to colorful Copenhagen
Ever since I saw images of the rainbow colored Nyhavn, I knew that I had to visit Copenhagen. That was ages ago and this year finally, Copenhagen turned out to be the best option for a weekend getaway with friends. Honestly, other than Nyhavn, I did not know many sights in Copenhagen before going there. I'd figure I'll have a good time in Copenhagen because what I did know was that Denmark has a lot of similarities with The Netherlands. Both countries are similar in size, both are monarchies, the climate is pretty much the same and as I found out, Copenhagen turns out to be a perfect lovechild between Amsterdam and Rotterdam.
Walking through Copenhagen felt like walking through a less crowded, and thus more relaxed version of Amsterdam. The city is full of canals aligned by colorful houses with crow-stepped gables, everyone seems to ride a bike and a major EDM event was even going on during my visit. Combine that with impressive modern architecture and a large port, and you'll also have Rotterdam in the mix.
What else did I find in Copenhagen? I found it to be a city with great restaurants, a fun variety of different sights for all different vibes, it has one of the most liberal neighborhoods ever and the best part of about it, the local people are super friendly and welcoming.
Good to know about Copenhagen
Location, language and currency
Copenhagen is the capital city of Denmark, a northern European country. The official language is Danish and the currency is the Danish crown. €1 is approximately 7,5 kr. Denmark has a reputation of being an expensive country, however calculating back to euros I found the prices quite similar to The Netherlands and other western European countries. Going out for dinner was actually slightly cheaper. Of course, you will pay more if you buy something at touristic areas but that's the same everywhere.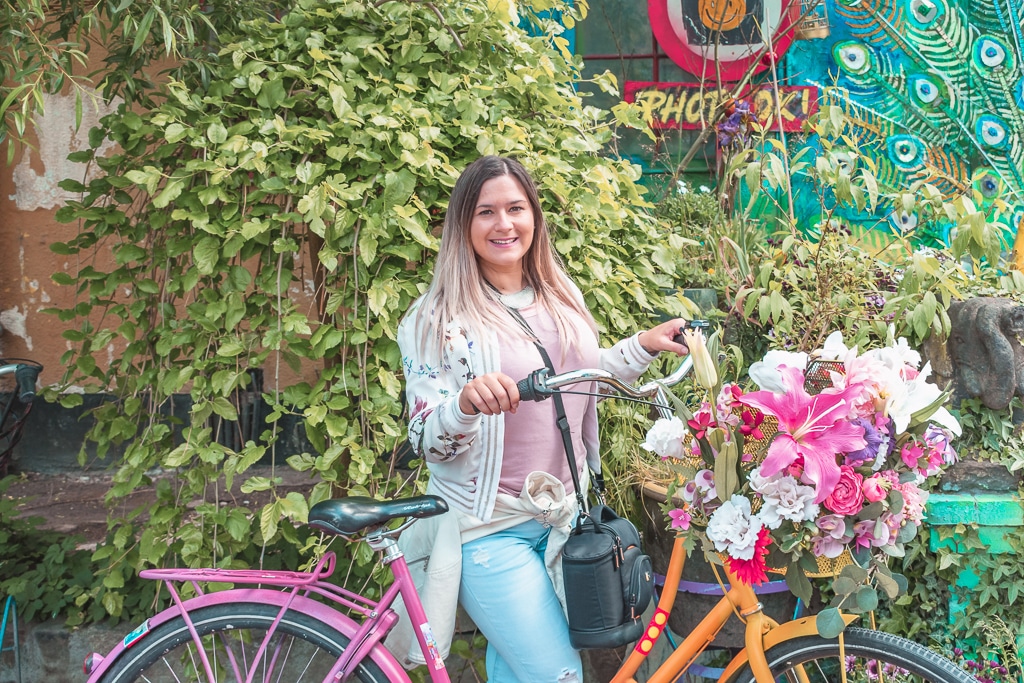 How to travel to and get around in Copenhagen
You can fly to Copenhagen from all over Europe, as well as from several other intercontinental destinations. Personally, I drove with two friends from Rotterdam to Copenhagen. We brought our own food so that we did not have to make any unnecessary lunch stops, and it took us 11 hours in total to arrive in Copenhagen. The fastest way is driving to the German town Puttgarden and to take the ferry from there, but that is very expensive. Instead, we crossed the German-Danish border next to Flensburg and did a detour over the island of Funen. It took us two more hours that way but it was worth it.
Since we traveled by car, we parked in the neighborhood Islands Brygge, it is just outside the city center and we walked to all the sights of Copenhagen from there. Although we never used the metro, I did see metro stops next to every sight that we visited. Our Airbnb host also informed us that there is an excellent metro connection between the airport and the city. Renting a bike is also a very popular option to get around in Copenhagen, you can rent one with Copenhagen Bike tours.
Again, with the car we opted to not stay close to the center. In fact, we did not even stay in Copenhagen itself but in a lovely coastal town called Dragør. We stayed in a super cute Airbnb private garden studio, with kind and very helpful hosts. Dragør is pretty close to the airport so I definitely recommend staying here if you have a layover, or if you also decide to travel to Copenhagen by car. Never stayed in an Airbnb before? Use this link to sign up and get €25 discount on your first booking.
However, assuming that you're not traveling by car, then it will be better to stay closer to the city center where all the hustle and bustle takes place. I always use booking.com to find affordable hotels when I want to stay around the city center.

Things to see in Copenhagen
Now it's time for the fun part: things to see and do in Copenhagen! I made a two- or three-day schedule for you, based on how close the sights are to each other. That way you'll save time getting around, and that time can be used to sit down, relax and really feel the city.
If you could only pick one sight to see in Copenhagen, then it would have to be Nyhavn. This lively, colorful port is the perfect place to snap some new Instagram photos!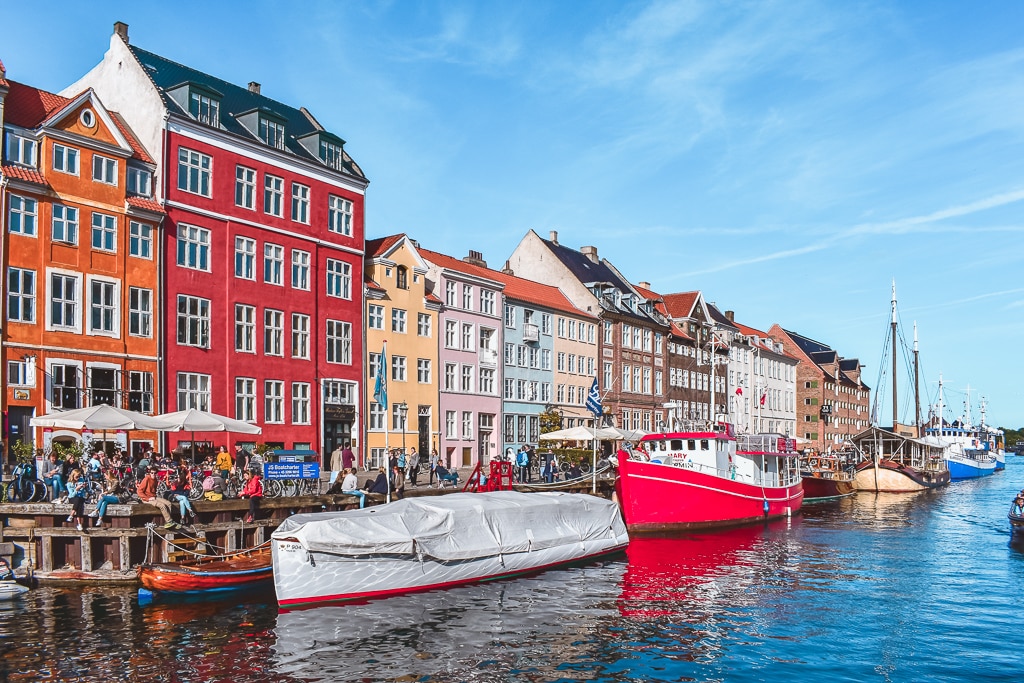 This popular palace is home to the Danish government and you can pay to visit some impressive rooms, however you can also just climb the tower for free. That's what we did and we were treated to a 360 view of Copenhagen. You can even see Sweden from the Christiansborg Tower! Talking about towers, I spotted so many pointy towers in the skyline of Copenhagen. The Danish sure love them views. Well, who doesn't haha?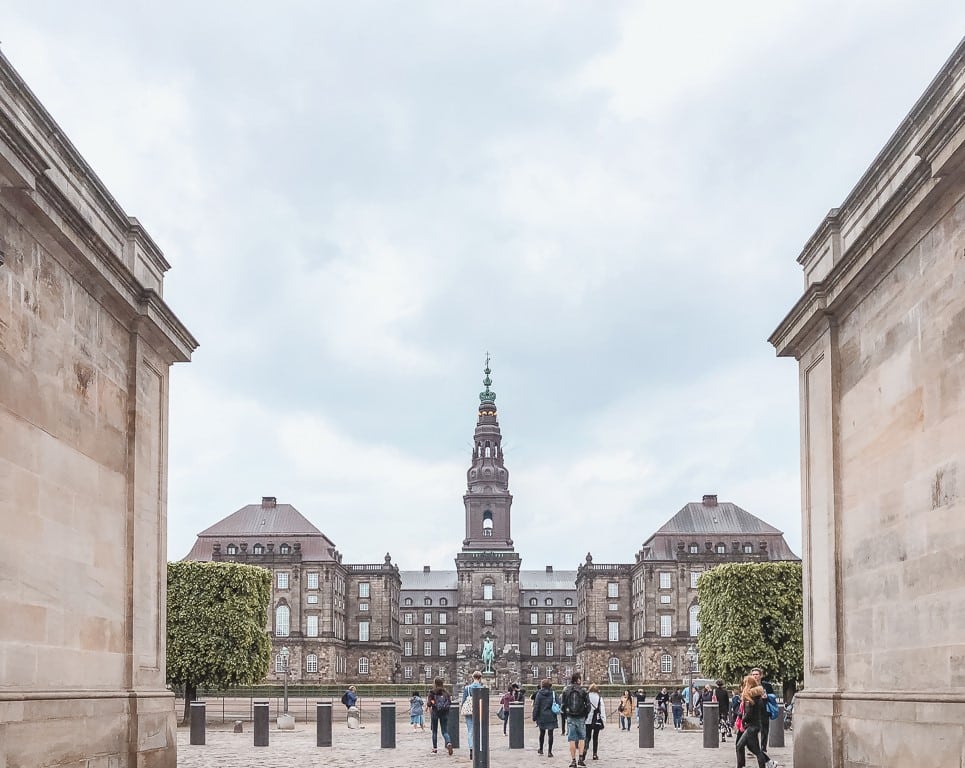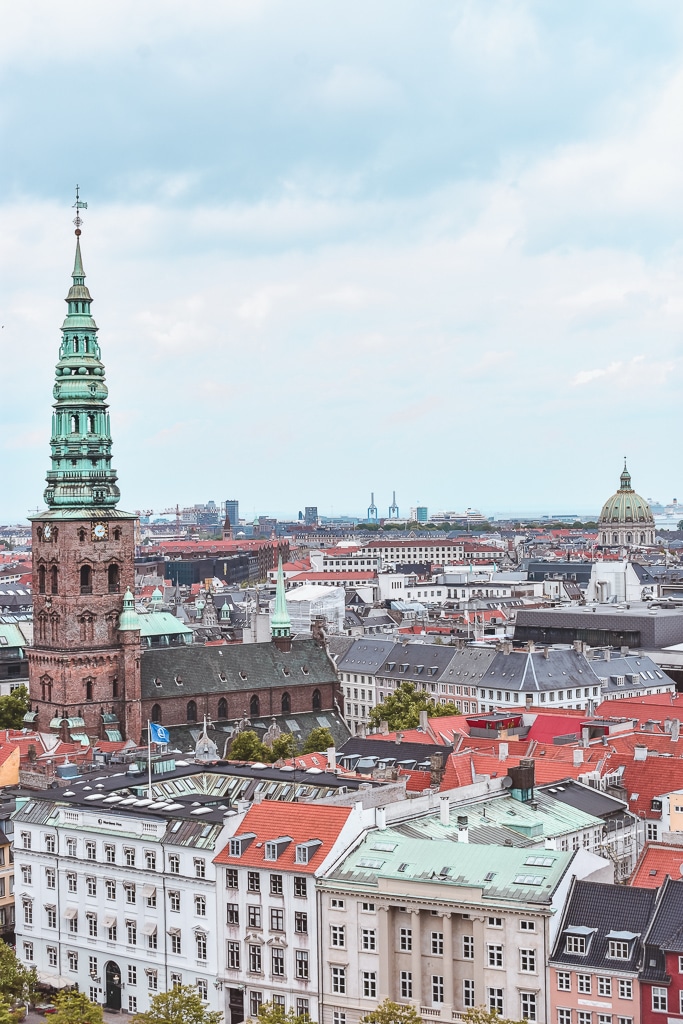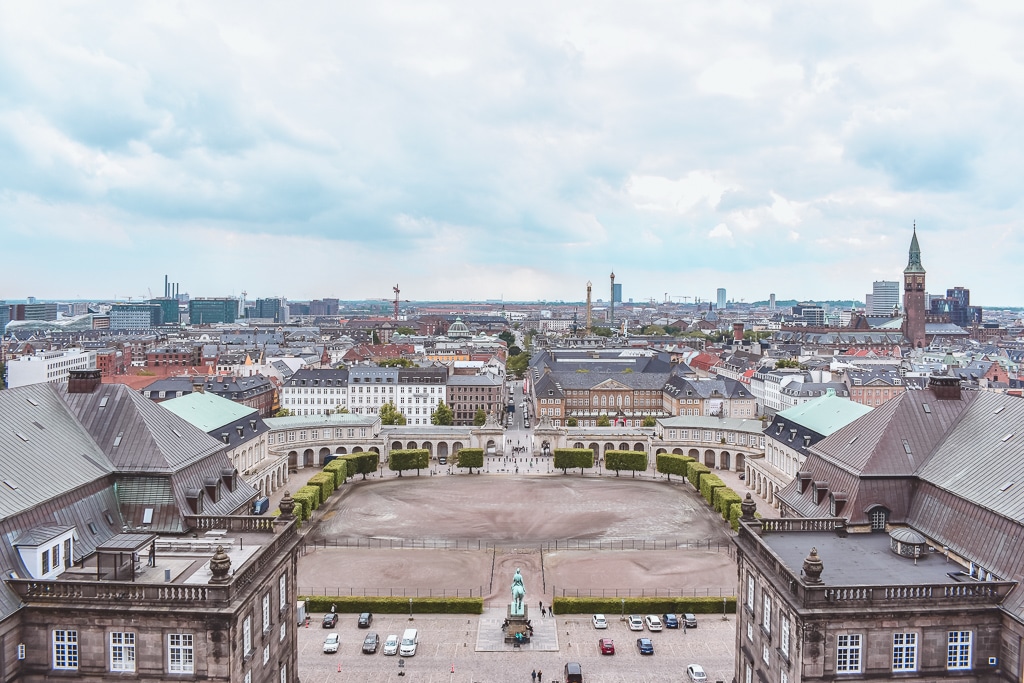 Christianshavn is a very lovely neighborhood, full of canals and adorable houses. The weather was amazing that day and the streets were full of people enjoying their life, it was a great vibe to walk around! Christianshavn is also home to the Church of our Saviour, with its distinctive black and golden spire. You can climb the spire through a spiral staircase, and I heard the views from there are incredible.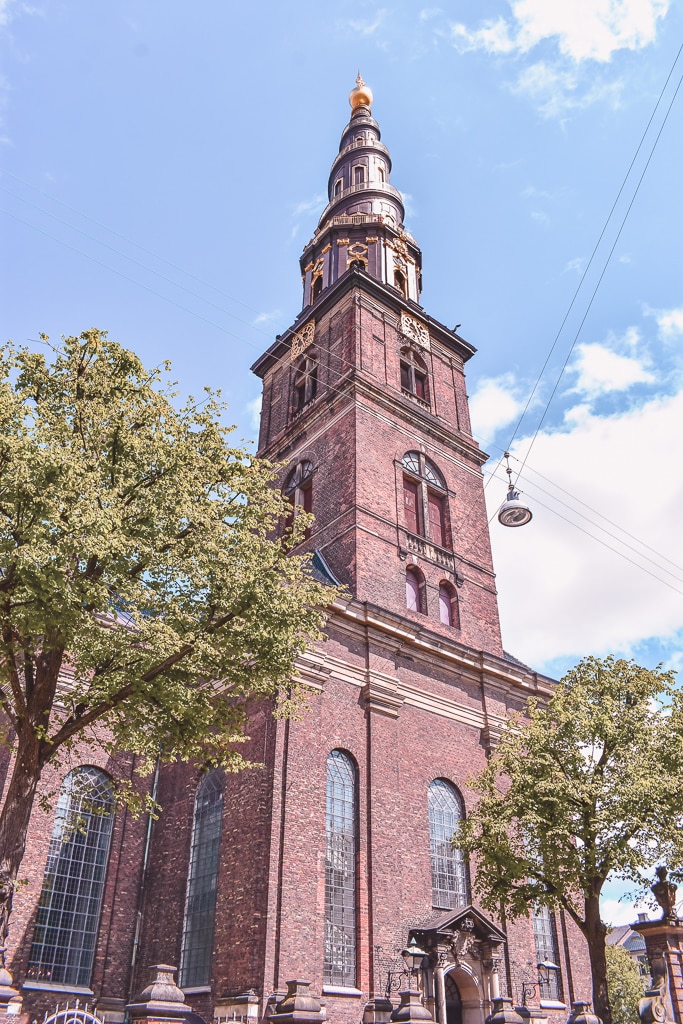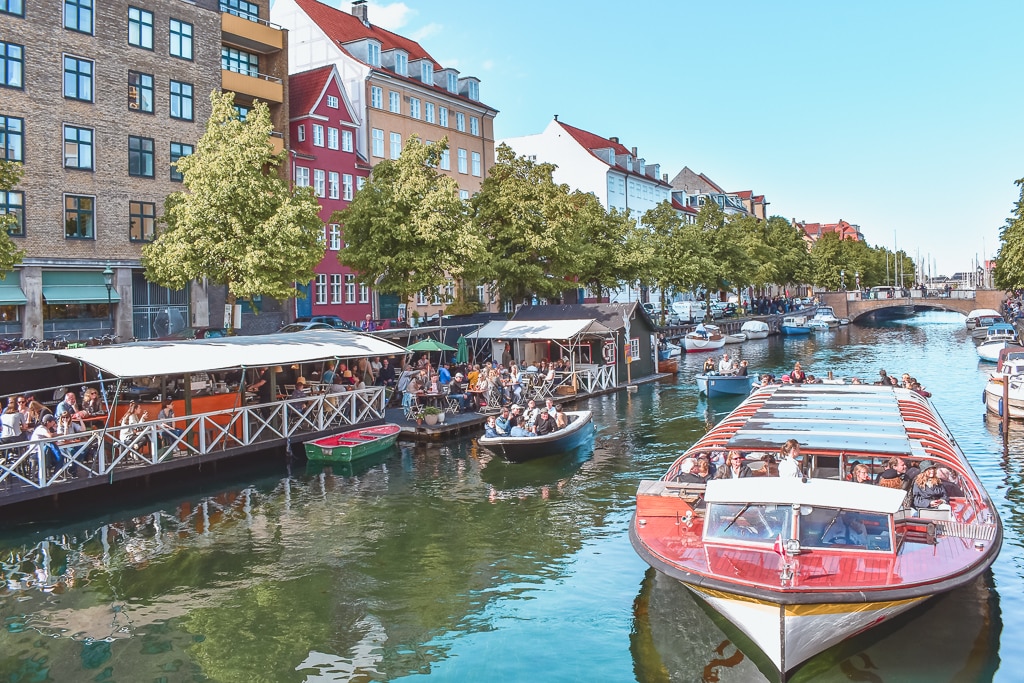 Christiania has been a 'free state' within Copenhagen since 1970. Ruled by anarchists, it is a self-sustaining community and even has a sign at the exit stating that "you are now entering the EU". The main street of Christiania is called Pusher street, and here you'll find several shops, restaurants, a tattoo studio, and a market. At first it looks like a typical hippy market, but wait.. is that weed being sold there?! Yep, the market of Christiania sells weed and it's no big deal. From alternative folks to office people, they all come to Christiania to smoke pot. Even though I am not into that myself, the mellow vibe combined with a beautiful lakeside location, makes Christiania a perfect place to just relax and enjoy a good chat with friends.
Good to know: due to this liberal attitude towards soft drugs, photos are not appreciated in Christiania. Some spots like the bold colored art gallery have special corners for photos and it's okay to take pictures at the entrances of Christiania, but put your camera away in Pusher street.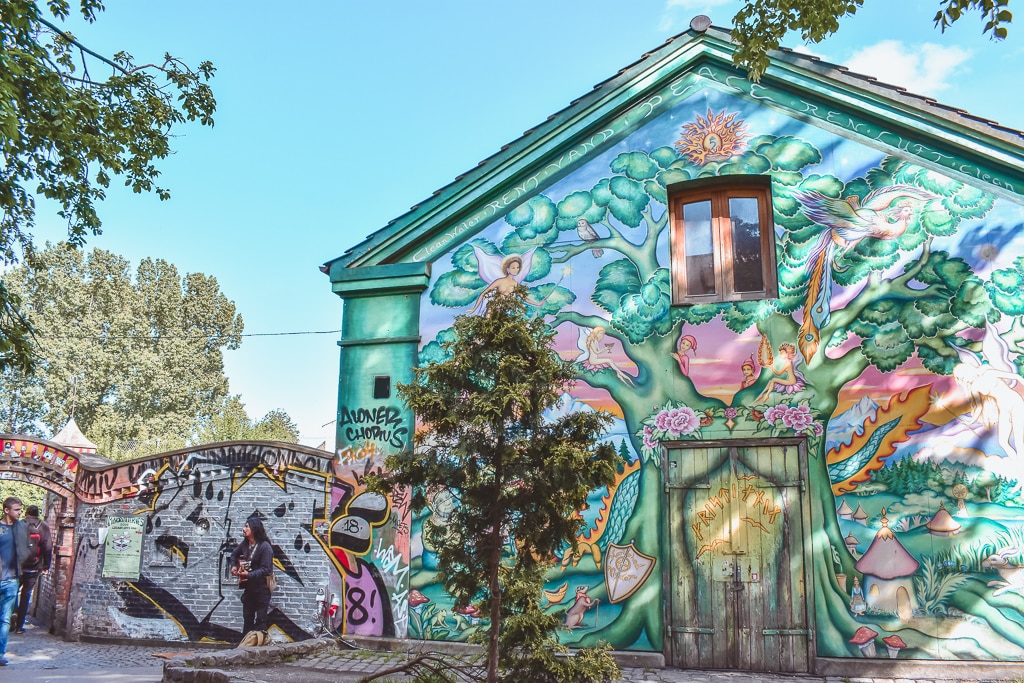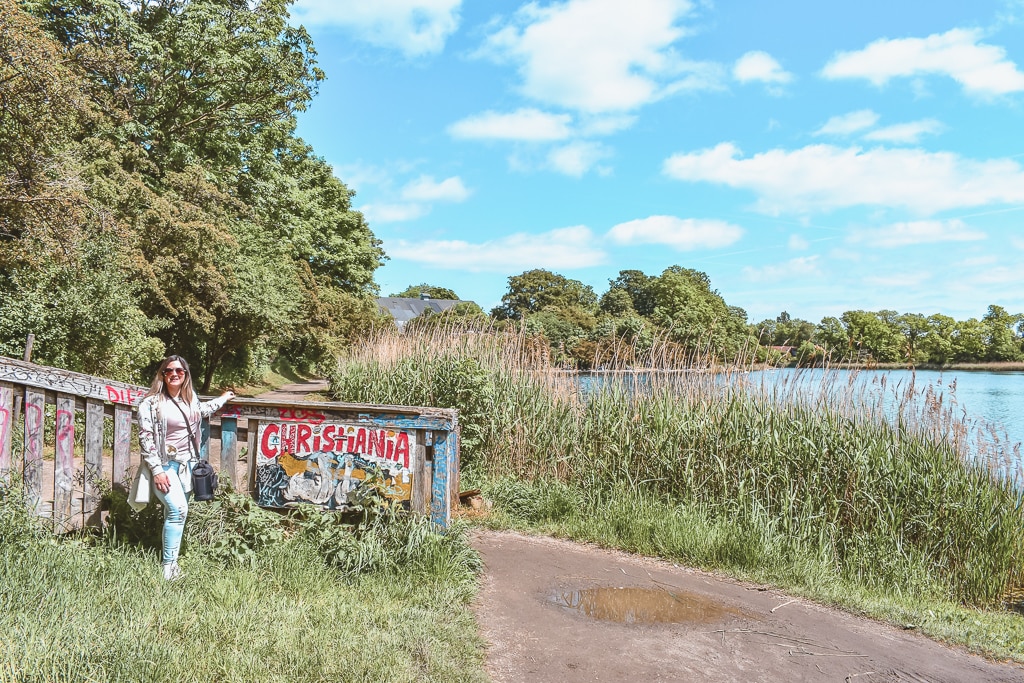 The major city park Kongens Have is home to a gorgeous castle called Rosenborg. This castle was built in 1606, and it was the residence of the Danish royal family for more than a hundred years. Today, Rosenborg serves as a museum with a very special room: the Treasury of the Danish Crown Jewels.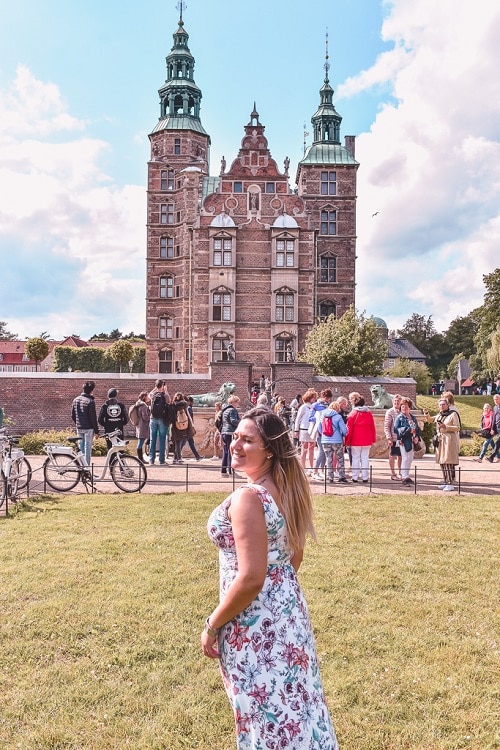 Across the street from Rosenborg, you will find one of the oldest botanical gardens. In Danish, it is called Botanisk Have and it belongs to the university of Copenhagen. The garden is 10 hectares large, contains 13000 plant species and boasts 27 historical glasshouses. An entrance fee is charged to visit the glasshouses, however the garden itself is free and completely open to the public.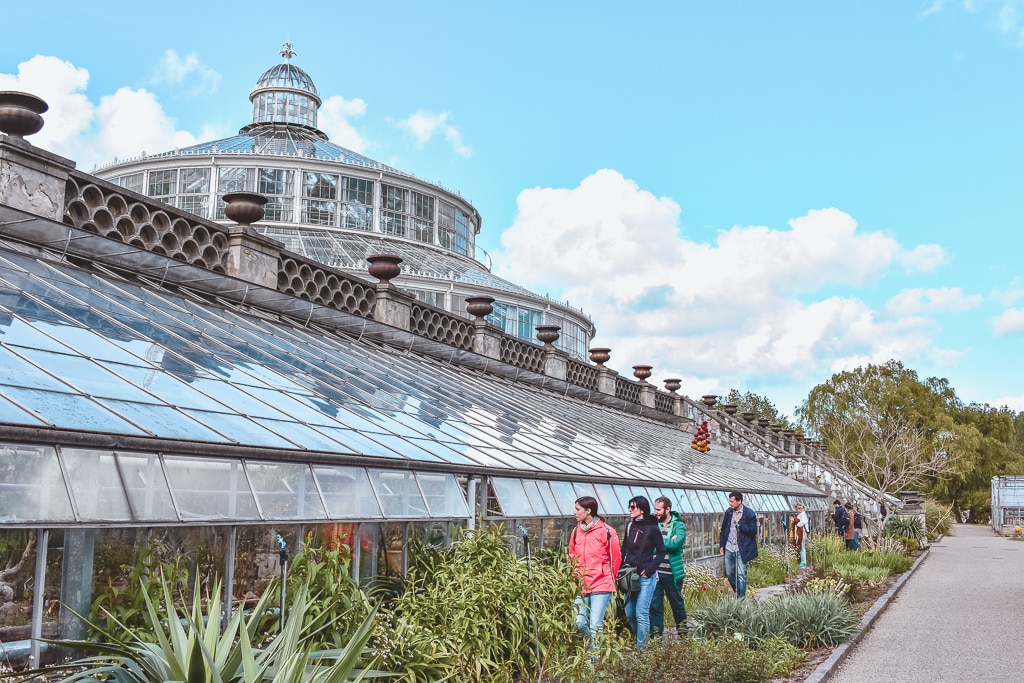 Amalienborg is the palace where the Danish royal family lives, the guards change every day at 12 PM and the palace itself can be visited from 10 AM until 3-5 PM (depending on the season, summer season is until 5). If you use the Copenhagen Card, you can get free entrance or discount to Amalienborg, as well as Christiansborg and Rosenborg. The card also includes public transportation, and you can buy it here.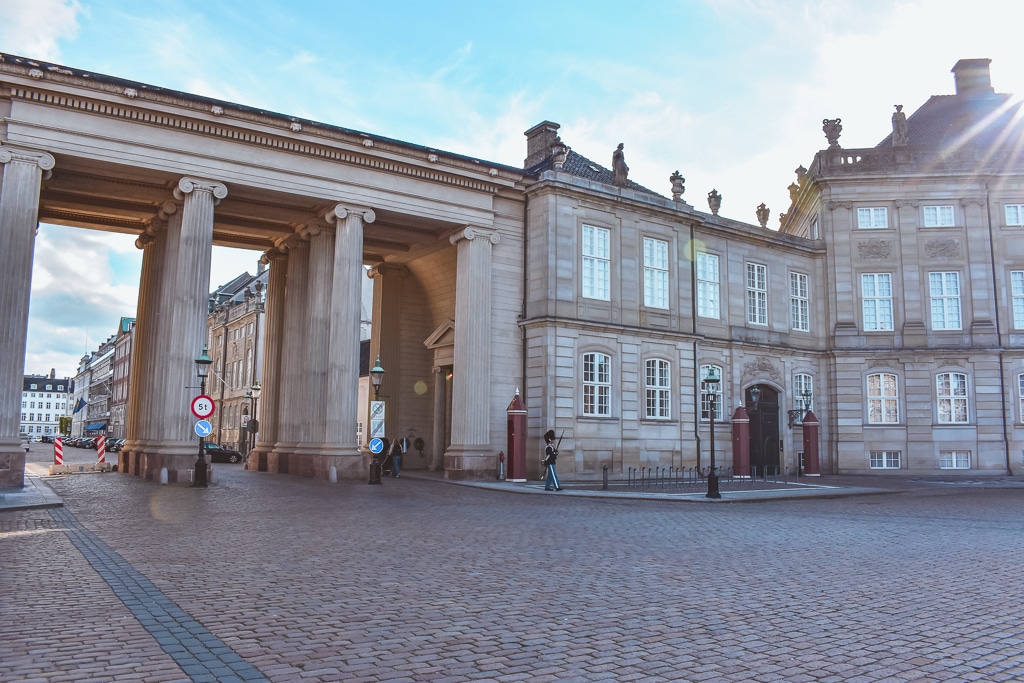 The Kastellet (citadel in Danish) is a well preserved fortress from the 17th century. It has the shape of a star and the current complex is owned by the Danish Defence Ministry. The red storehouses form a vivid contrast against the green fortress, which serves as a lovely public park these days. We walked here during golden hour and it was a peaceful place with some nice photo opportunities. One of them is a windmill, which was used to supply the fortress with flour for bread.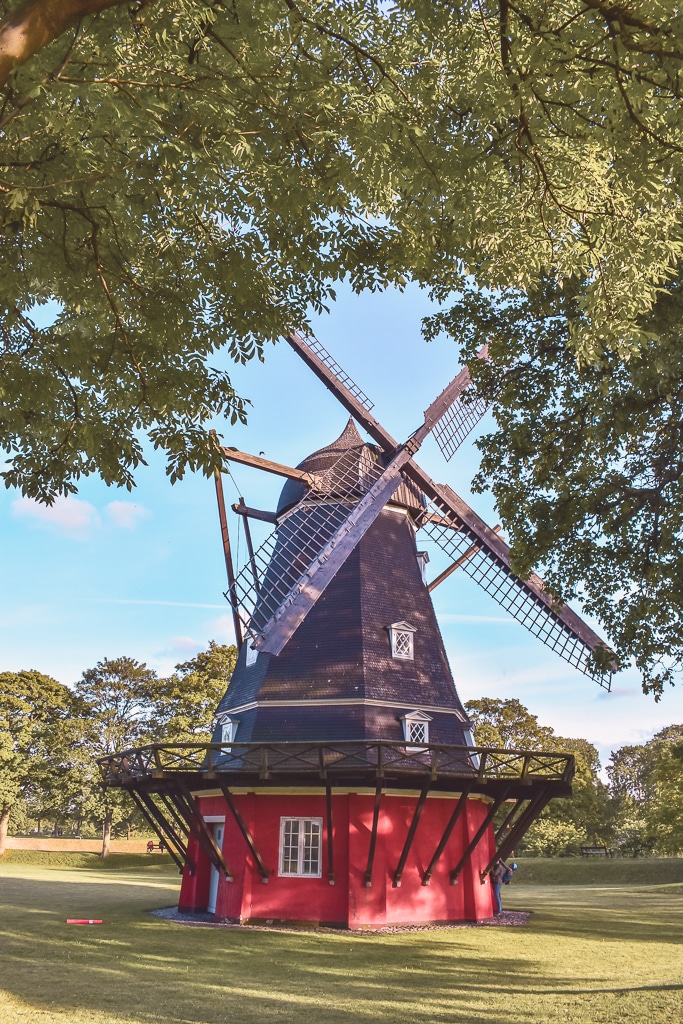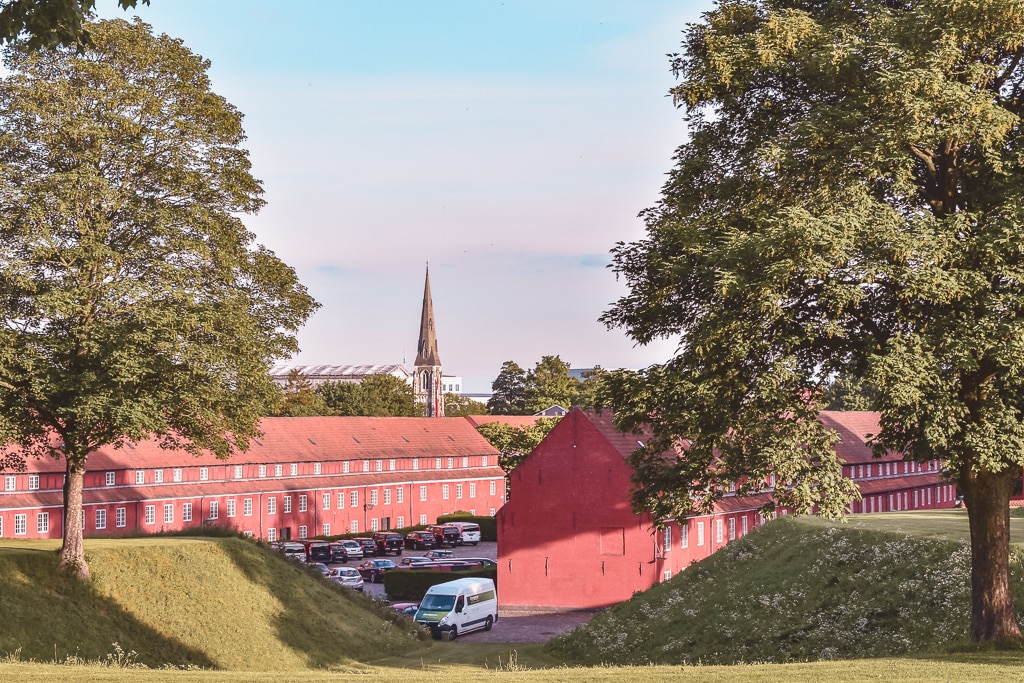 This iconic statue of Copenhagen is a tribute to the great storybook writer Hans Christian Andersen. It often appears on lists of 'most disappointing tourist attractions' due to its small size, so I did not expect much of it. We saw the Little Mermaid on our way to the Kastellet, and at that point my feet were hurting a bit from walking all day. So I actually really enjoyed sitting down to look at the Little Mermaid haha. I wouldn't say that it's something that you really have to see, but if you're visiting the Kastellet then you might as well hop over to the Little Mermaid.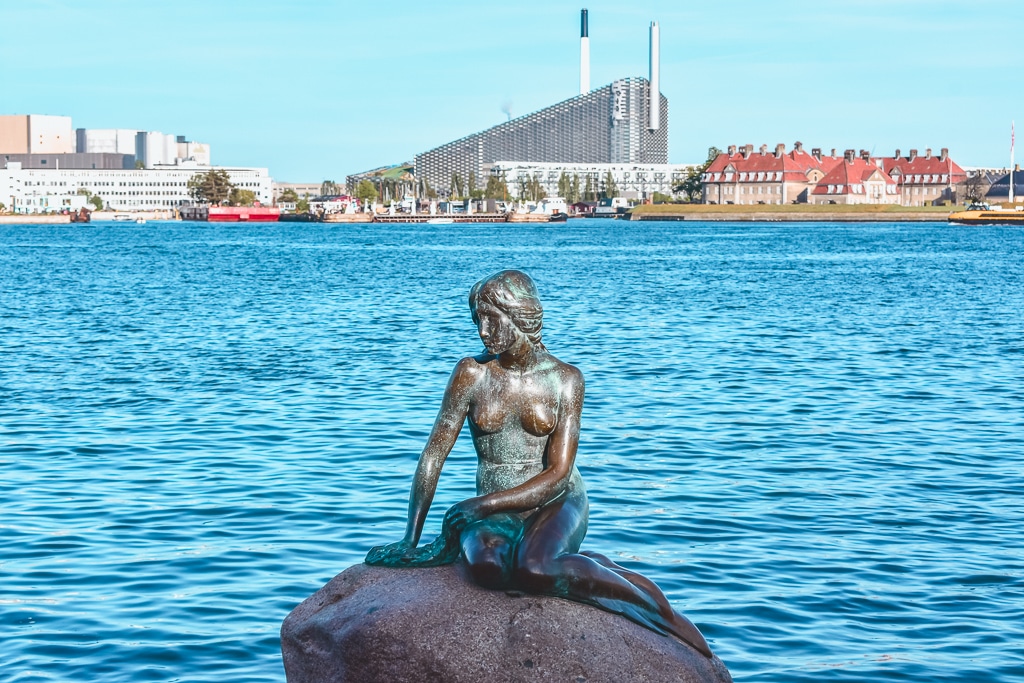 Day 3
I did not do these two activities, because I passed by them on the day that I arrived in Copenhagen. It was raining and it was late already, but I definitely want to go back one day and see more than just the entrance. So, if you have a third day to spend in Copenhagen, then this might be fun!
Glyptotek
The Glyptotek is a museum that displays the sculpture collection of Carl Jacobsen, the beer brewer from the brand Carlsberg. Not only is the building itself very impressive and photo worthy, it also boasts an indoor subtropical garden. Nordics meet tropics, sounds interesting!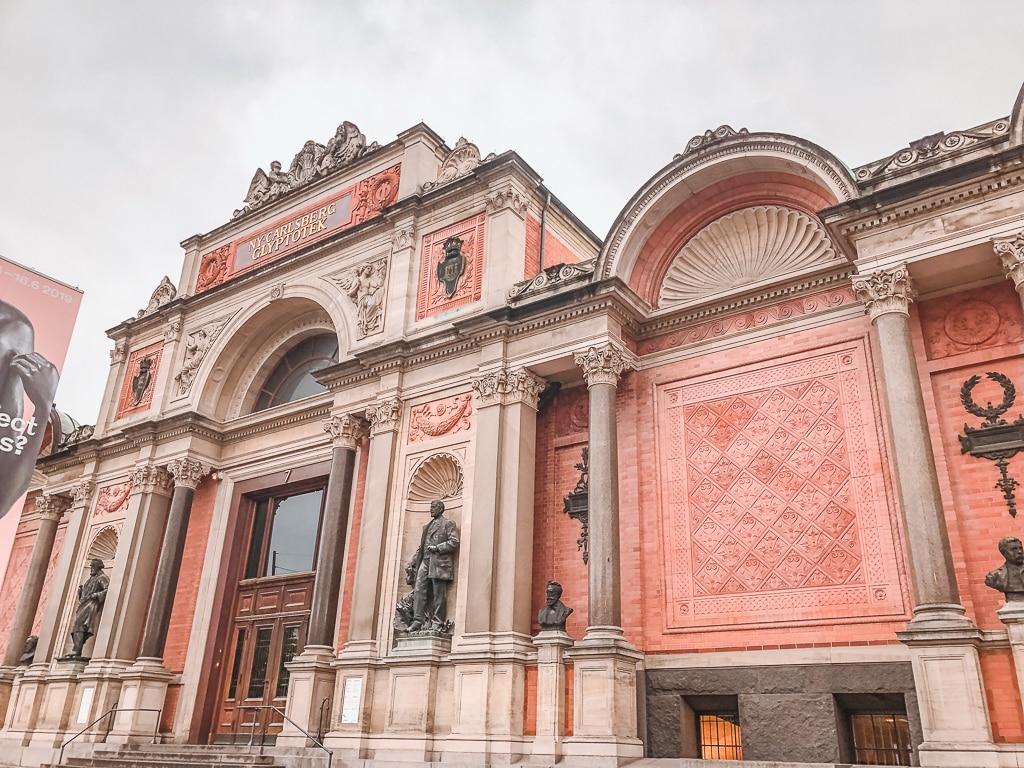 A theme park in the middle of the city center, Copenhagen has it! Tivoli was built in 1843, and as the city grew larger, the theme park became more and more incorporated into it and is now an essential landmark. Tivoli has an ever growing number of attractions, and it also includes a beautiful garden to relax a bit from all those spinning rides!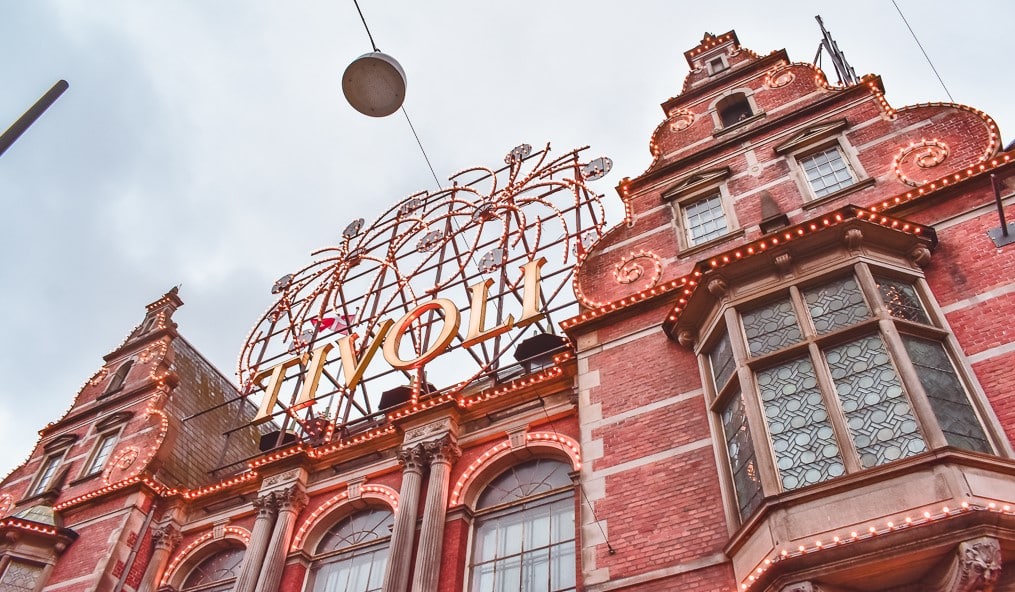 Where to eat & drink in Copenhagen
When it comes to local food, I have to admit it right away: I did not try it. One of my friends is vegan and I am a pescatarian myself, so we were quite limited in our restaurant options. BUT... the food that we did have was great! Vegans won't be disappointed in Copenhagen. Meat lovers won't either, because they have hot dog stands all over town, with like fifty different options! My other friend tried one of them and she really liked it.
As for dinner, we ate out three times in Copenhagen. We had Vietnamese food at Chao Viet Kitchen, where they serve meat and fish but also offer vegan versions of the same dishes. For our second dinner, we went to Souls. This is a 100% vegan restaurant and the food was am-a-zing. We all shared a potato salad, a pizza and a soy-based chili, and every dish was very well flavored. For our final dinner, we went to Sushi Nørregade. It is safe to say that it has become a tradition of mine to try the sushi in every country that I visit haha, and since it was all-you-can-eat it also has plenty of vegan rolls and other options for my friend.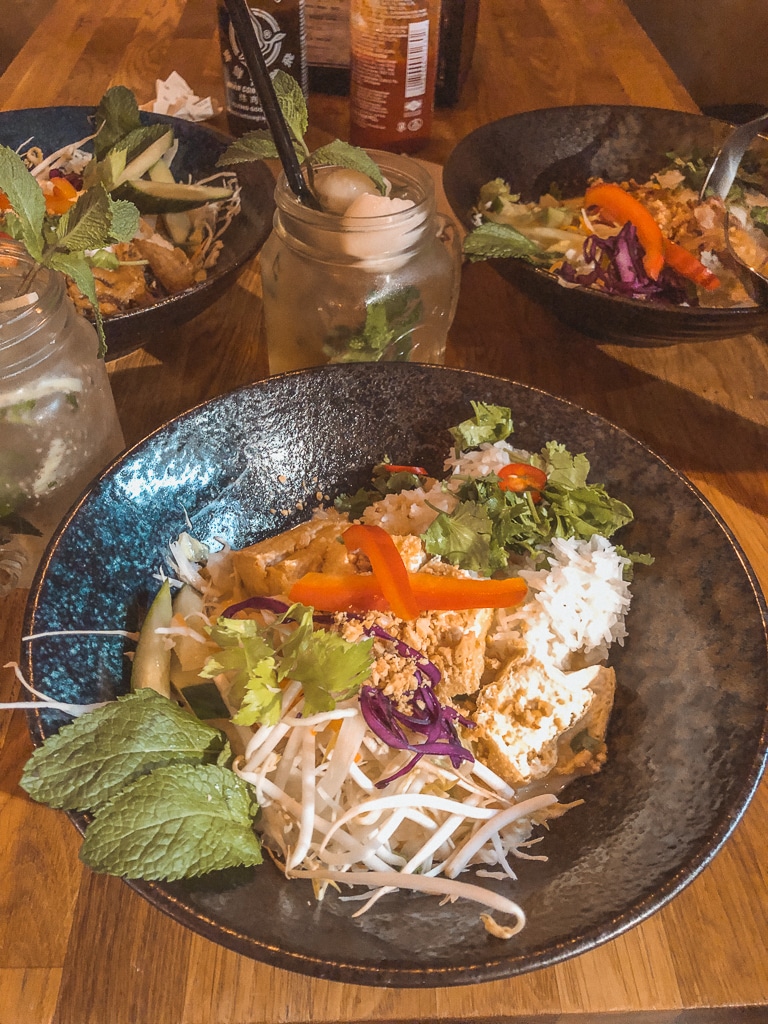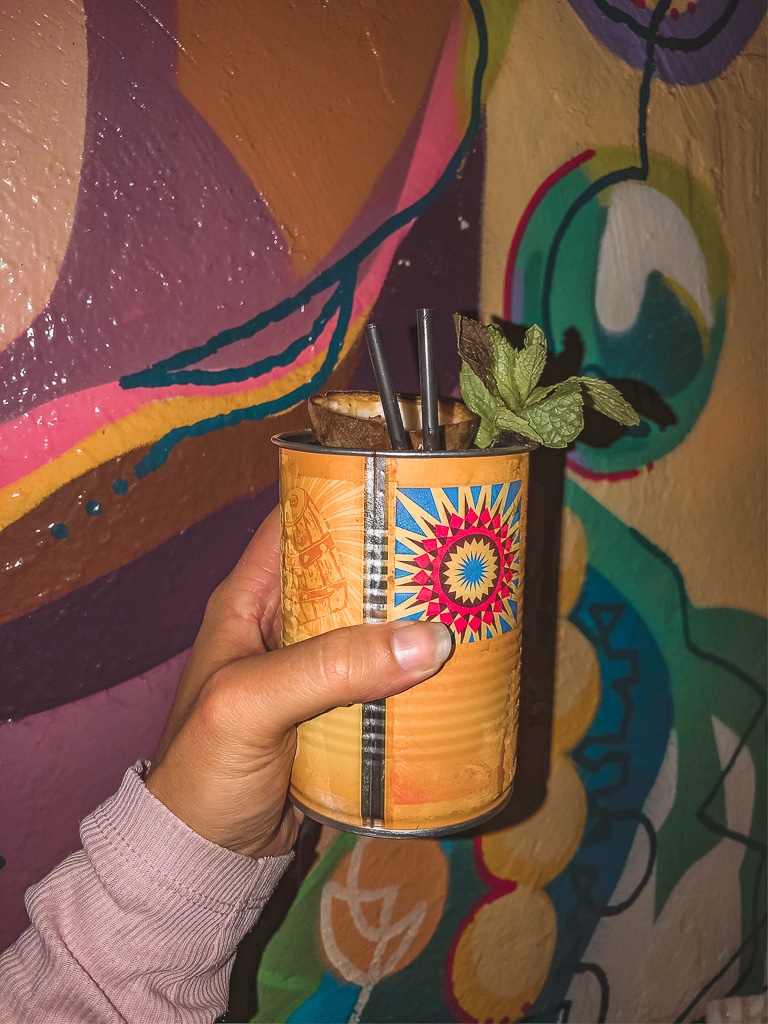 Another popular option for people with different food wishes is the Torvehallerne food hall. We enjoyed a drink at their outdoor terrace, however it was quite expensive. Speaking about drinks, we had a very fun evening at Aloe Cocktailbar. I really loved the White Russian, that one tastes like Oreo milkshake! Good to know: they have happy hour on Thursday, Friday and Saturday.
As for coffee lovers, Espresso House is your to-go place. You will find them all over town. Another cute coffee (and lunch) place that we spotted was The Organic Boho, with an instagrammable Ibiza-style decoration.
So, that was it folks! All my information and personal experiences with Copenhagen. I hope this guide will help you plan your trip to this vibrant Danish capital city. If you have additional questions, or feel that something is missing from the guide, please let me know in the comments or send me a message. Also, don't forget to follow me on Instagram and Facebook for more travel inspiration!
Ayo! AR x
*FYI: this post contains affiliate links. If you purchase something through them, I receive a small commission at no extra cost to you. Thank you so much for your support!