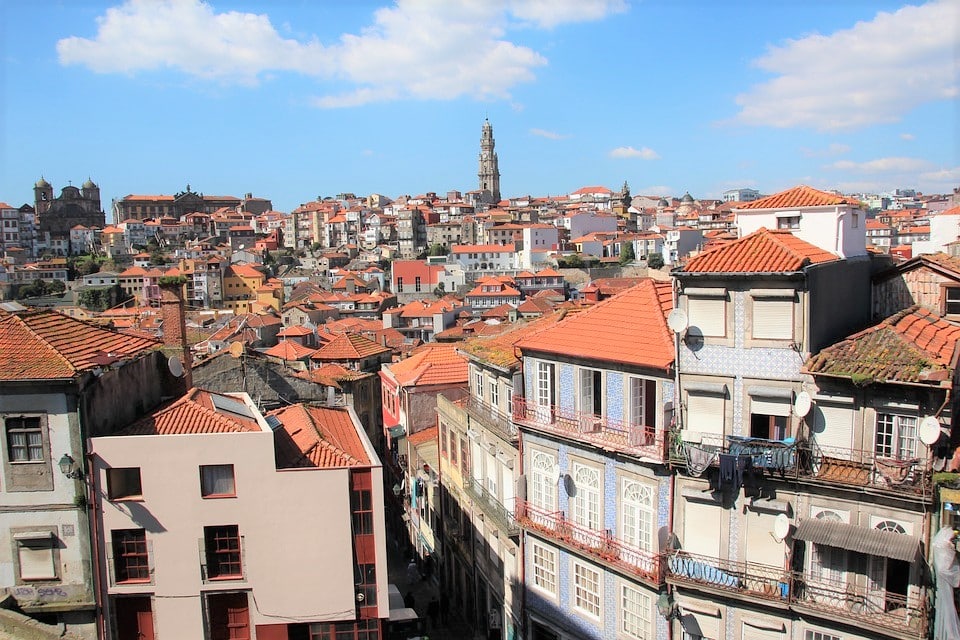 One amazing view after another, Porto treats you well! A colorful city full of historical churches, pretty bridges, cozy quays, unique gardens, nearby beaches and cool hotspots. Be amazed by Porto with these 9 tips!
Climb the Clérigos church tower
The Clérigos church tower can be seen from different angles in the city and is therefore considered one of Porto's symbols. Climbing this tower is a real must when visiting Porto! You pay 4 euros and have an awesome view over the whole city. The church itself has no entree fee. I did not expect much from it but  wow, the whole interior is pink! I guess it's no secret that I liked that a lot haha.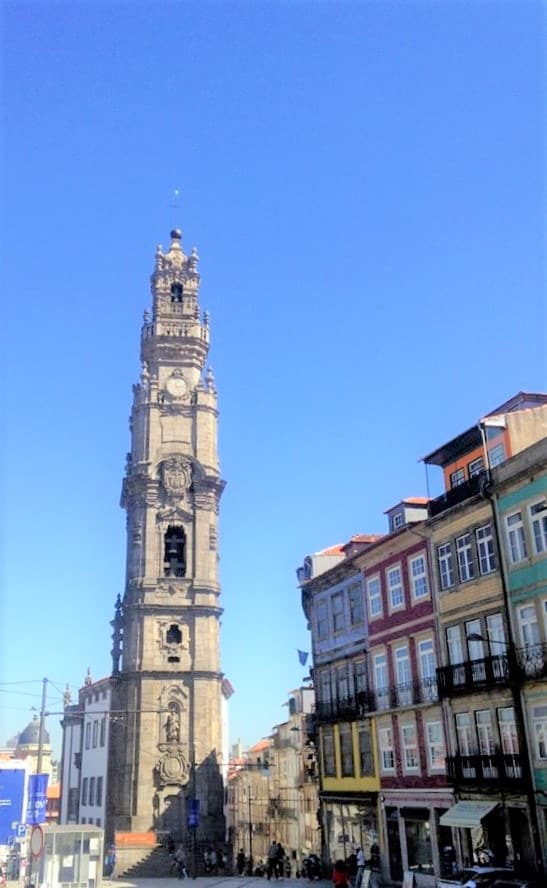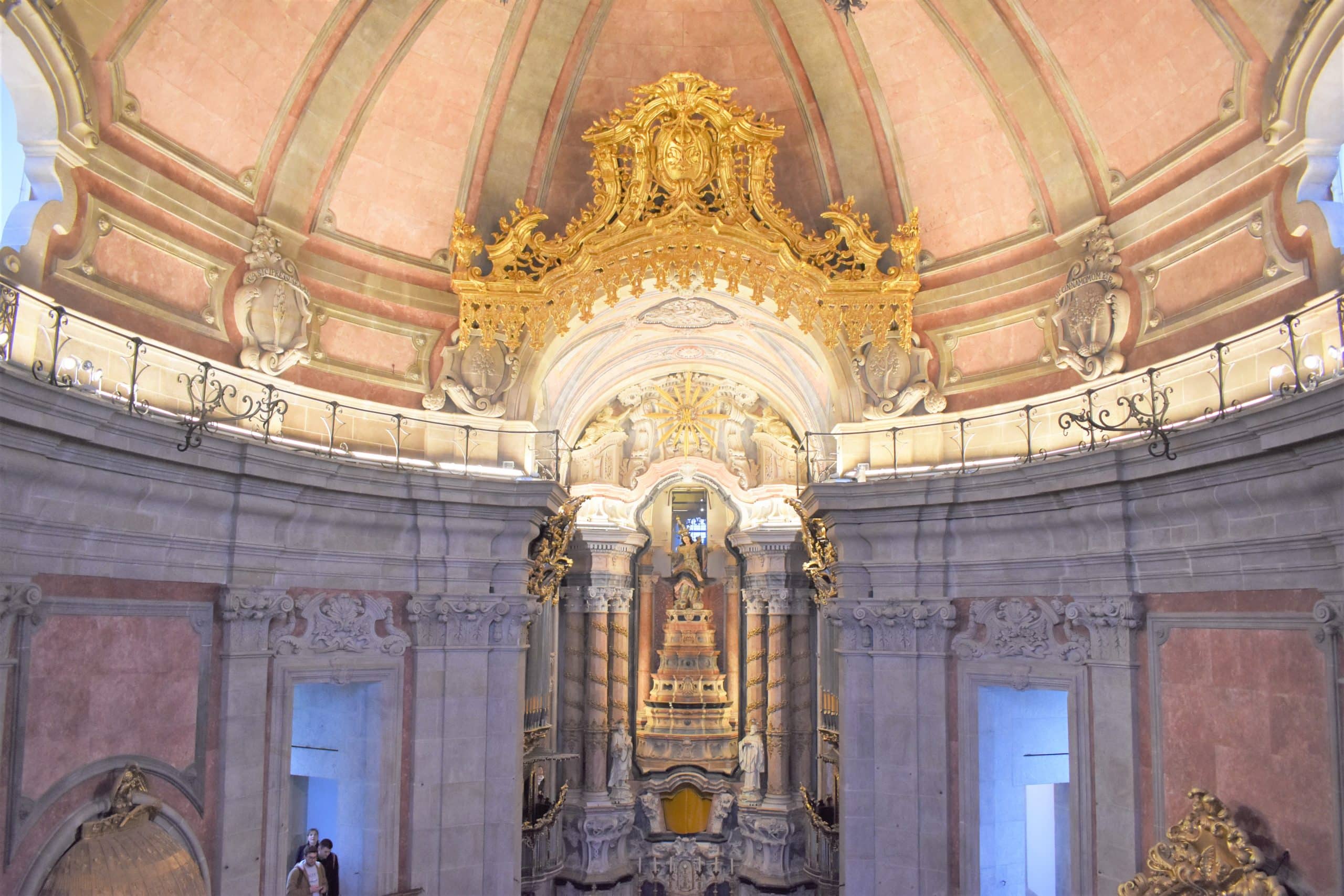 In Portuguese, cathedrals are called sé and so is the cathedral of Porto. There is a square in front of the cathedral that offers a great view over Porto and of course you can see Clérigos from here as well. The cathedral itself has a free entrance however you do have to pay 6 euros to visit the monastery. It is definitely worth it as it contains several rooms with treasures of the bishop and a terrace with walls decorated in beautiful blue-white azulejo.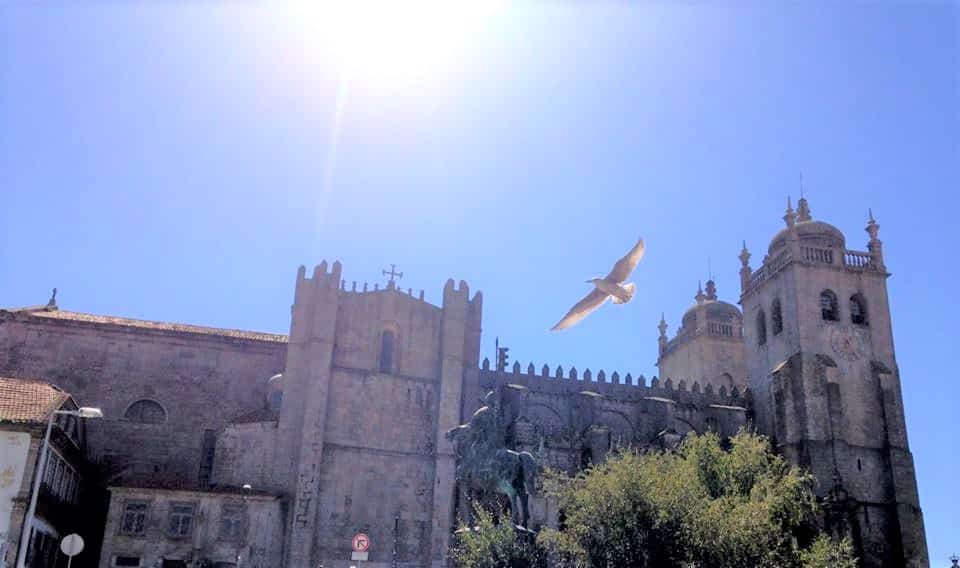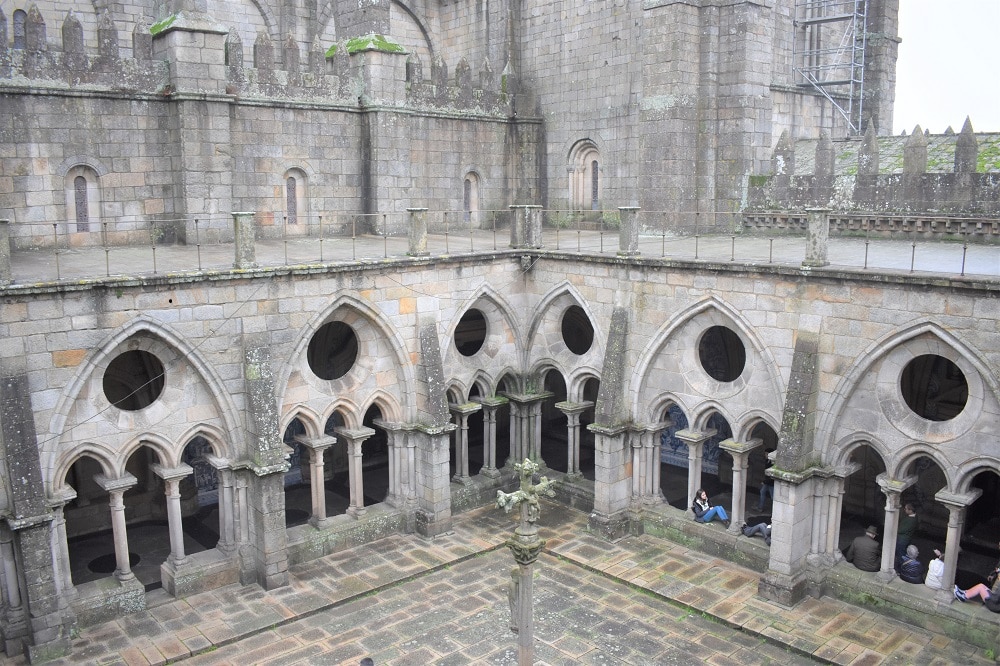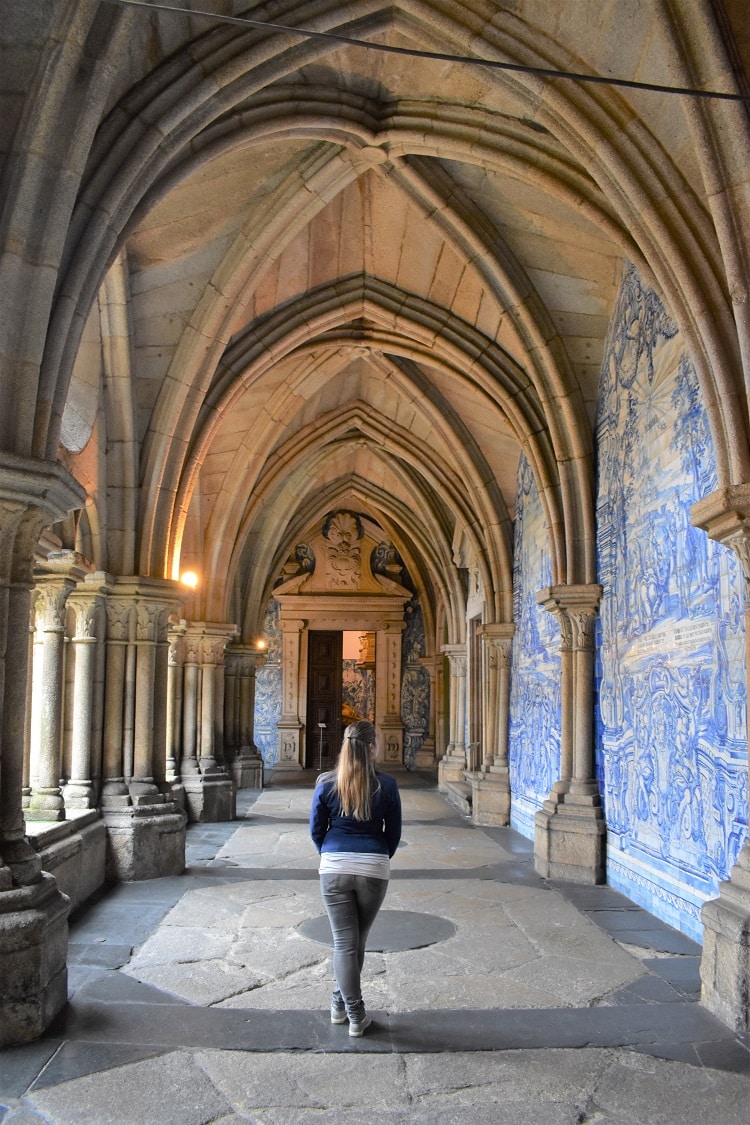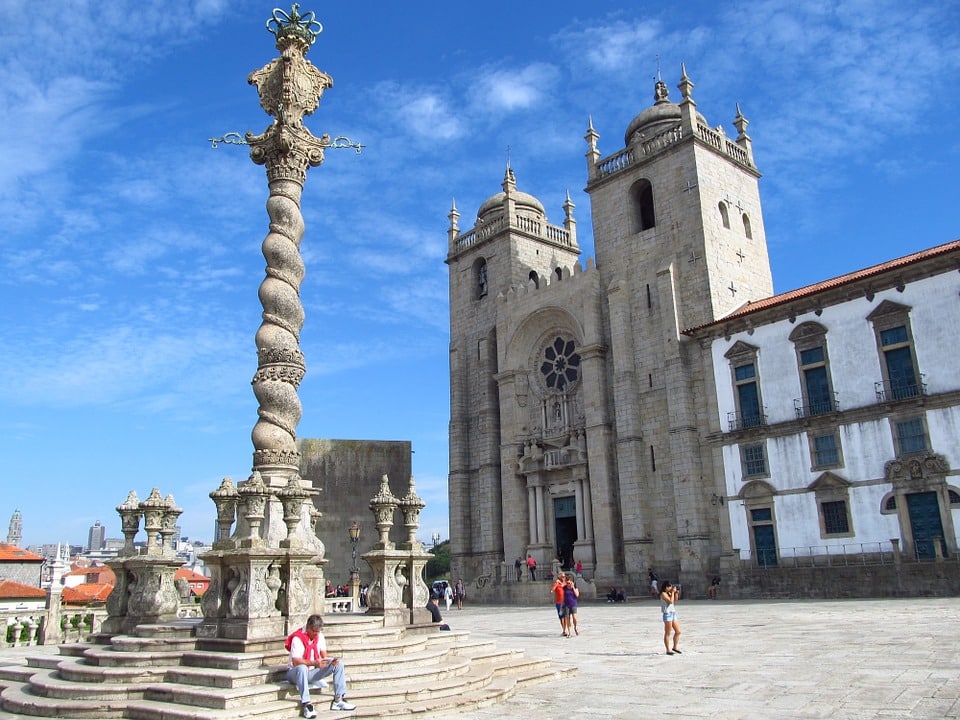 Talking about azulejo, you can admire them all over Porto. You can find azulejo on the walls of houses, shops and churches. The church walls of Capela das Almas are even fully covered with these pretty tiles!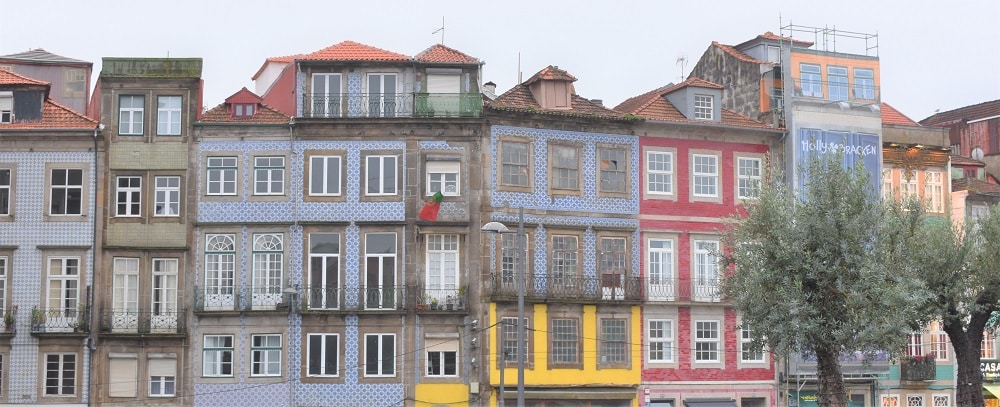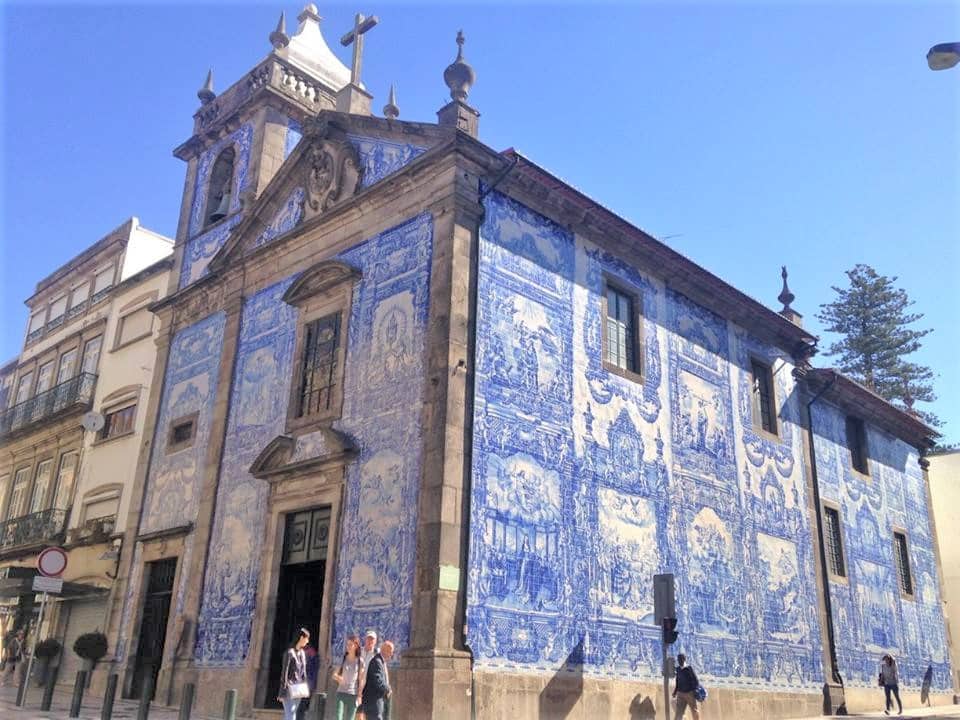 The Luís I bridge is another symbol of Porto. You can walk over this bridge to the other side of the Douro river. After crossing you will not be in Porto anymore but in Vila Nova de Gaia. This city is full of wine cellars and this is the place to be for some port wine tasting. However the best part about crossing the bridge is the fantastic view you'll get over the colorfull old center of Porto! Luís I is a double bridge so you have two options: you either cross it from the upper bridge next to the Sé or you cross it from the lower bridge next to Ribeira.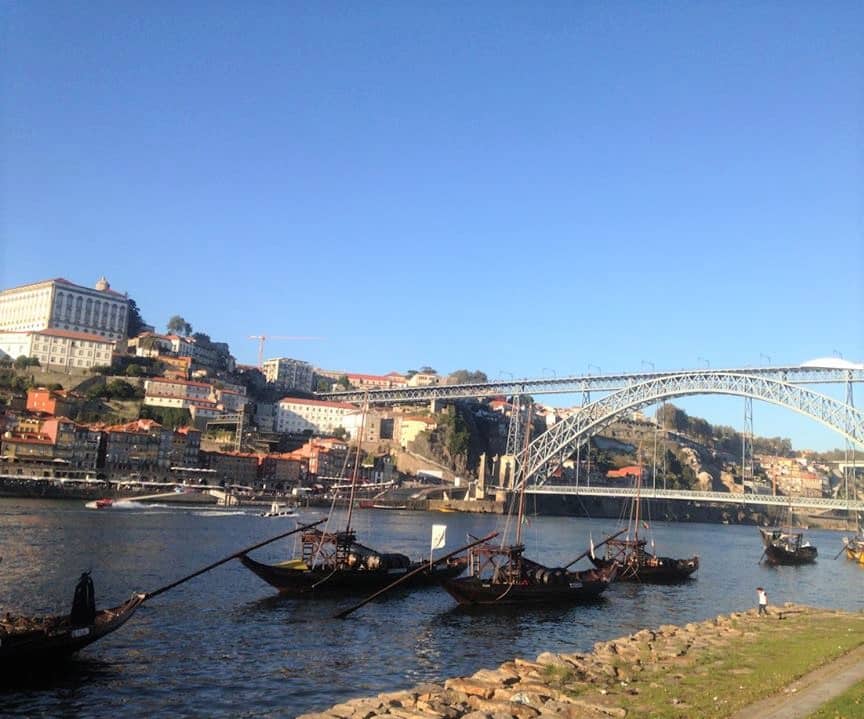 Ribeira is the old center of Porto. This place looks like it came straight from a dream! Colorful houses, beautiful azulejos, cute portboats and cozy terrasses. No wonder Ribeira was added to the world heritage list by UNESCO! This is a pleasant place for food and drinks, offering a great view over Luís I en Vila Nova de Gaia.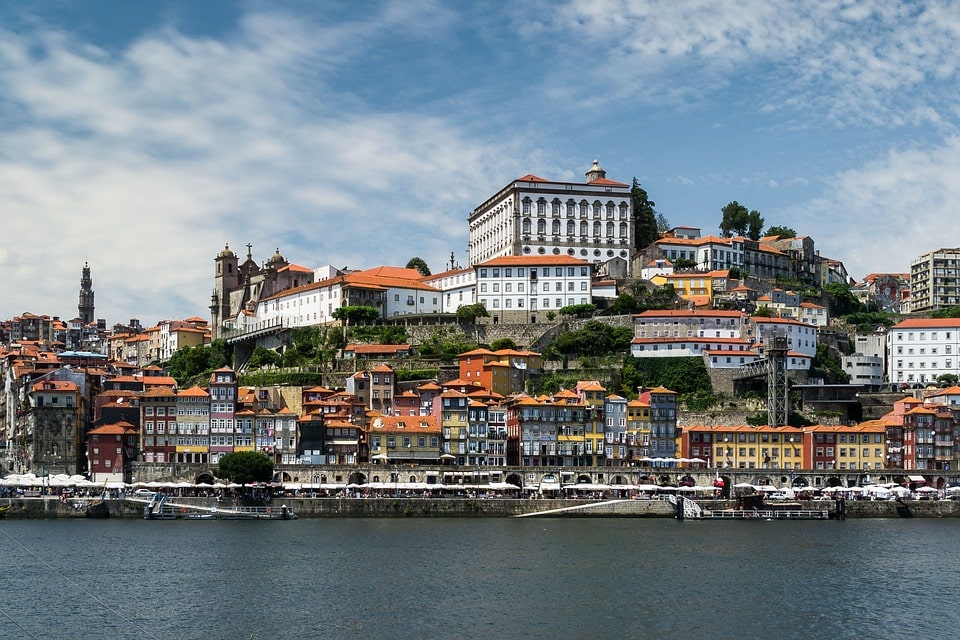 Stroll around Avenida dos Aliados
Avenida dos Aliados (translated: Avenue of the Allies) is the modern center of Porto. Here you will find the city hall and a main square were events are held regularly. Around the square you will see lots of fancy buildings and even find the "world's most beautiful McDonald's". Avenida dos Aliados and the surrounding streets are also great places for shopping.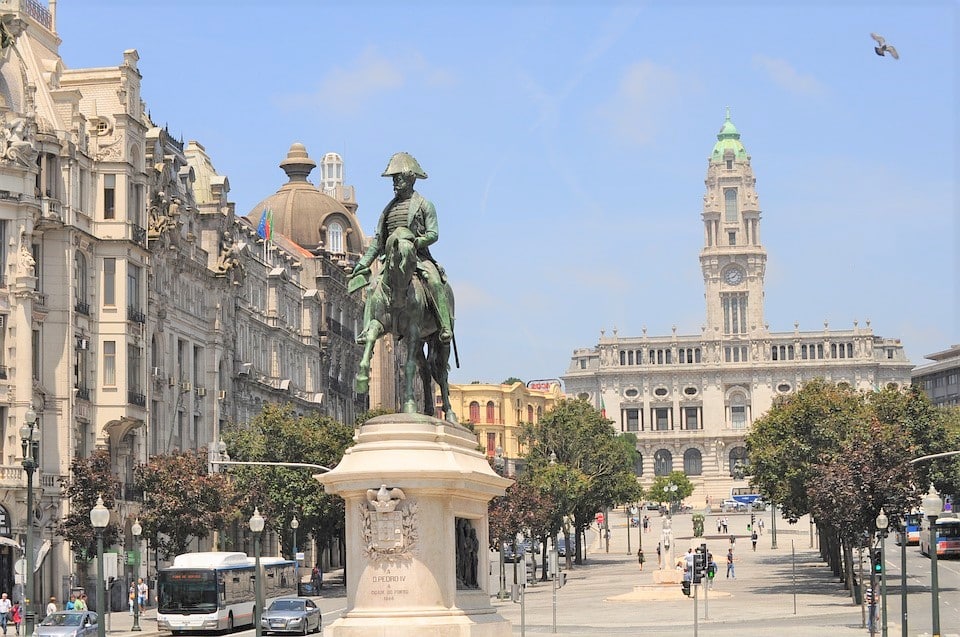 Go for a walk in Jardins do Palácio de Cristal
You will find this botanic garden in the western part of Porto and it owes its name to a pavilion that was built there. The garden itself is home to many species of flowers and trees that offers an amazing view over the Arrábida bridge. From here you can see the river flow into the sea and the gardens are particularly beautiful during sunset. Unfortunately, it was clowdy that one day that I went to the gardens so there was not much of a sunset to watch. Probs to the sun for trying to do his magic though as the the sky did get an awesome purple colour!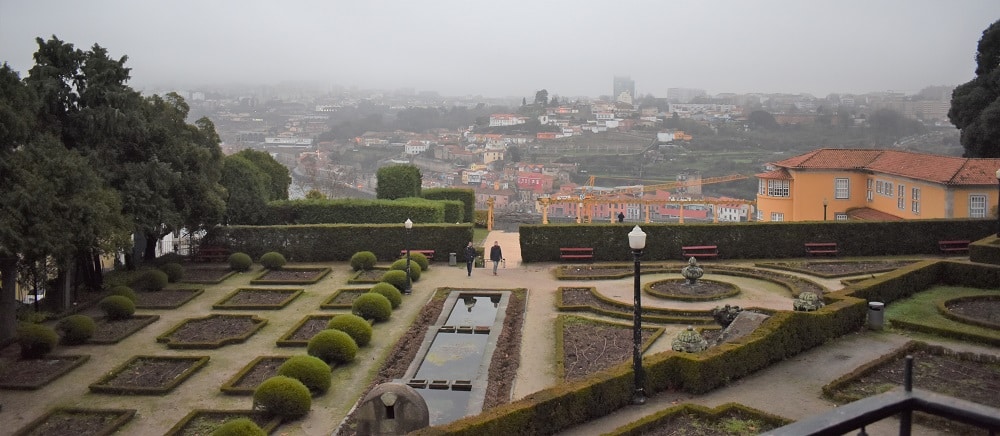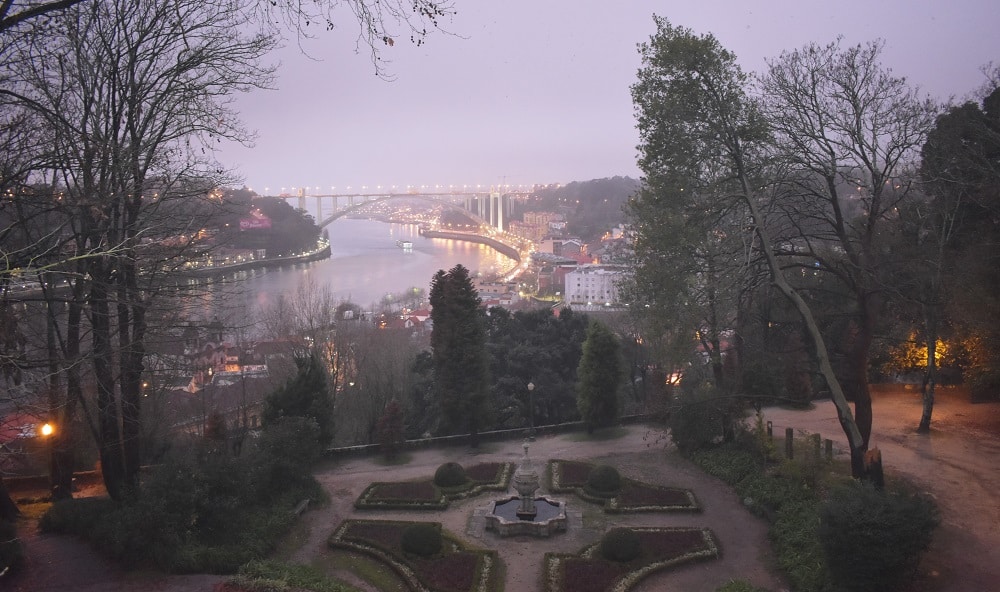 Porto is one of those nice cities where you can combine a citytrip with a visit to the beach. Porto itself is not located at the sea but public transportation or a car will take you to the town of Matosinhos in minutes. From here on it's all coast! Praia do Queijo is the first beach that you will encounter after Porto. Personally, I love the beach of Leça da Palmeira.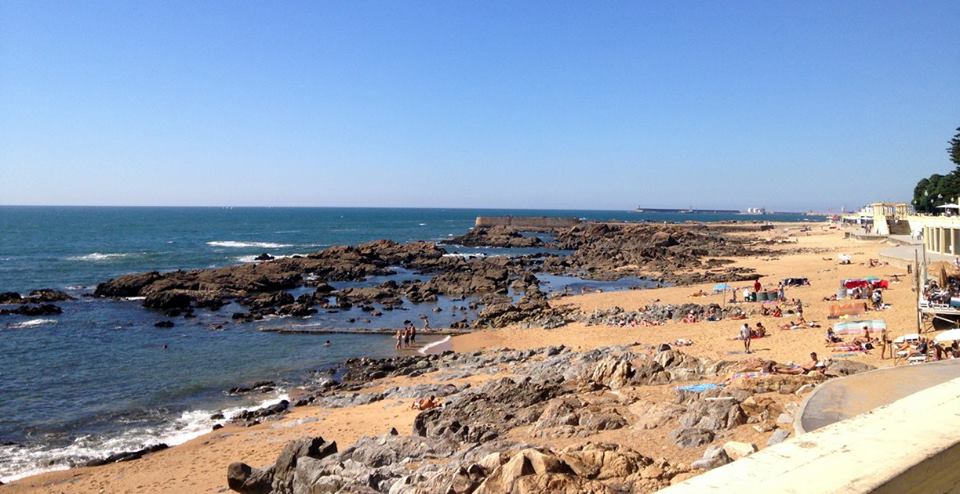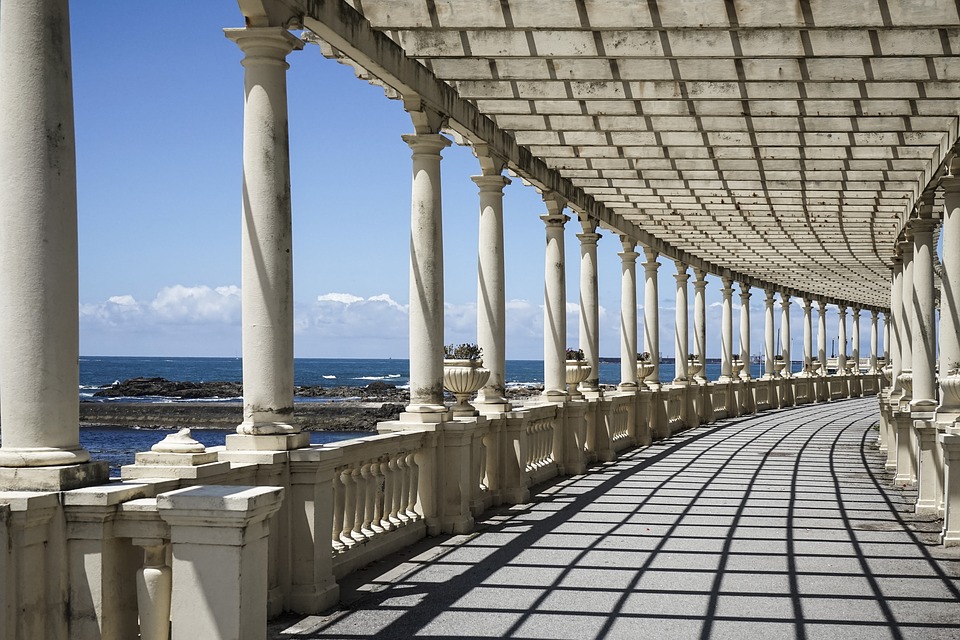 Food and drinks at cool hotspots
It is always great to end your wandering day with a drink or two. In Porto, the cocktails are delicious and cheap! Zenith and Plano B are two great hotspots if you're into that. Zenith does not only serve great and unique cocktails, it is also possible to order breakfast all day long. Plano B is a lounge and club in one. When first entering it looks like a living room. The interior consists of lamps, couches and even shelves. It is a comfortable place to have a drink and a chat with some chill deephouse on the background. But don't get it twisted! When you go down the stairs you will enounter a lively club with two rooms. Now it's up to you to decide if you want to dance to techno or hiphop/pop music.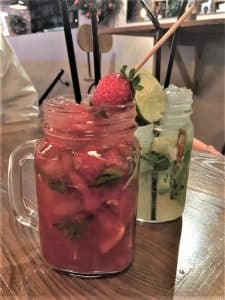 Is Porto already on your wishlist?
Ayo! AR x
*Enkele afbeeldingen komen van Pixabay