4 things to see in sweet Strasbourg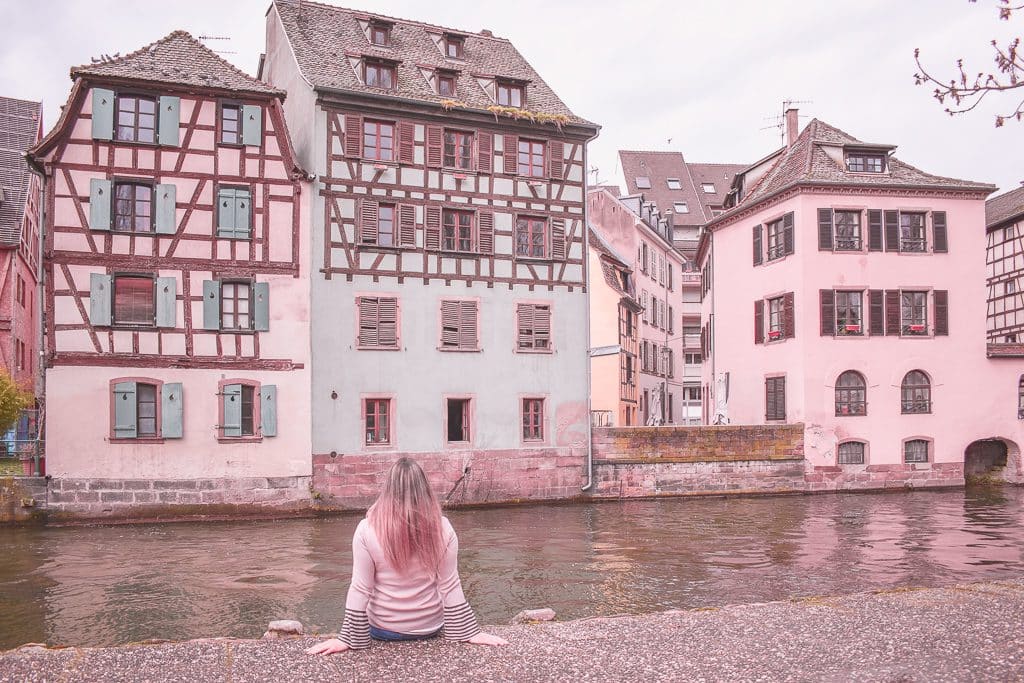 O my Strasbourg. Being that other European Parliament city, politics is usually the first thing that comes to mind when thinking of Strasbourg.  But it's also the city of canals with picturesque houses, an historically tall cathedral, palaces that became beautiful museums and where storks serve as a mascot. I visited this French city as a daytrip out of Luxembourg and I am super thrilled about it. Forget the political image because Strasbourg is rather sweet!
The icon of Strasbourg is without any doubt the 142 meters high Cathedral of Notre-Dame. This height makes it one of the tallest churches in France and it was even the tallest building in the world until 1874. This gothic style cathedral is very impressive to see and is opened for visitors until 5.30 in the afternoon. Do not forget to climb the tower for the best view over Strasbourg!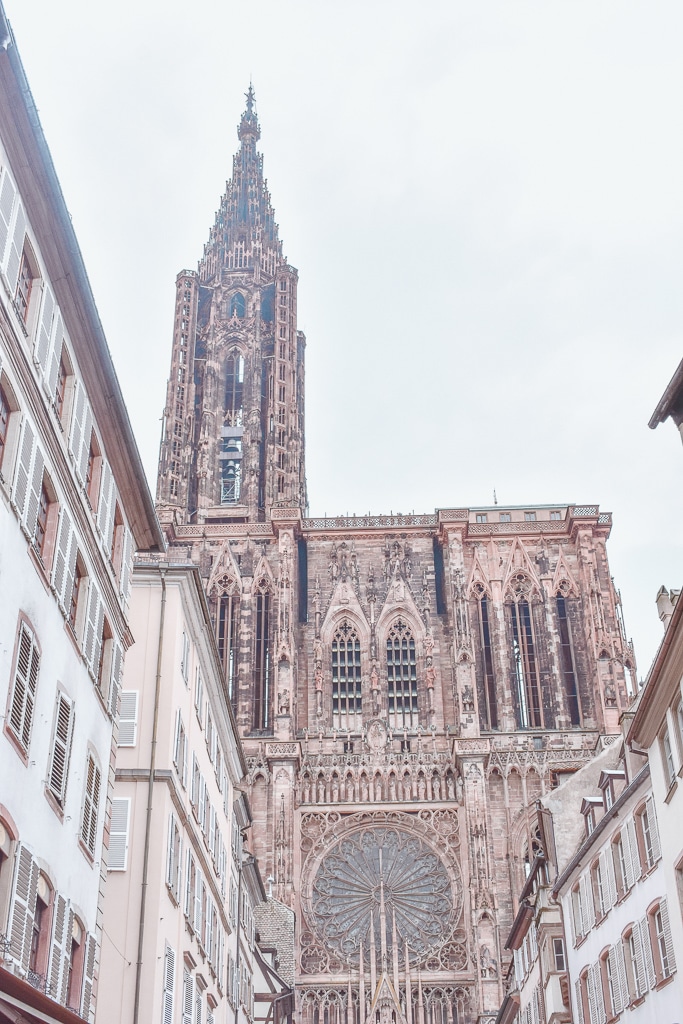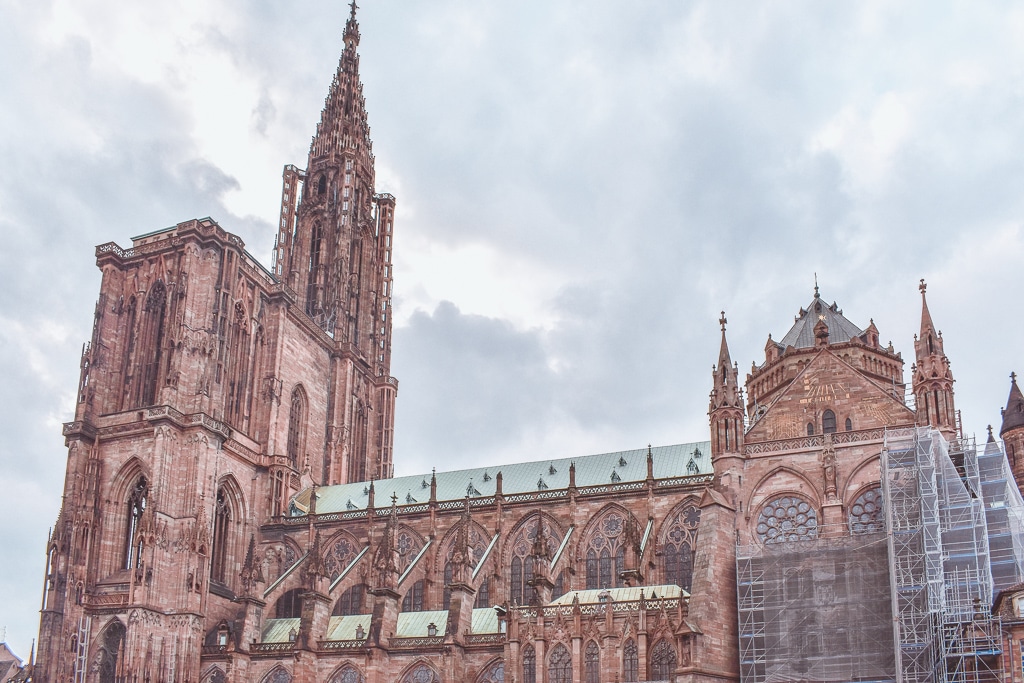 On the church square you will also find the just as impressive Palais Rohan. This former palace is now home to three museums. I visited the Musée des Arts Décoratifs where you can observe the posh baroque rooms of the palace. Each room comes in a pastel hue, I love it! Keep in mind though that if you wish to enter all three museums you must pay three entrance fees as well. However, there is good news for people who visit Palais Rohan on the first Sunday of the month: all museums are free and you can walk in and out.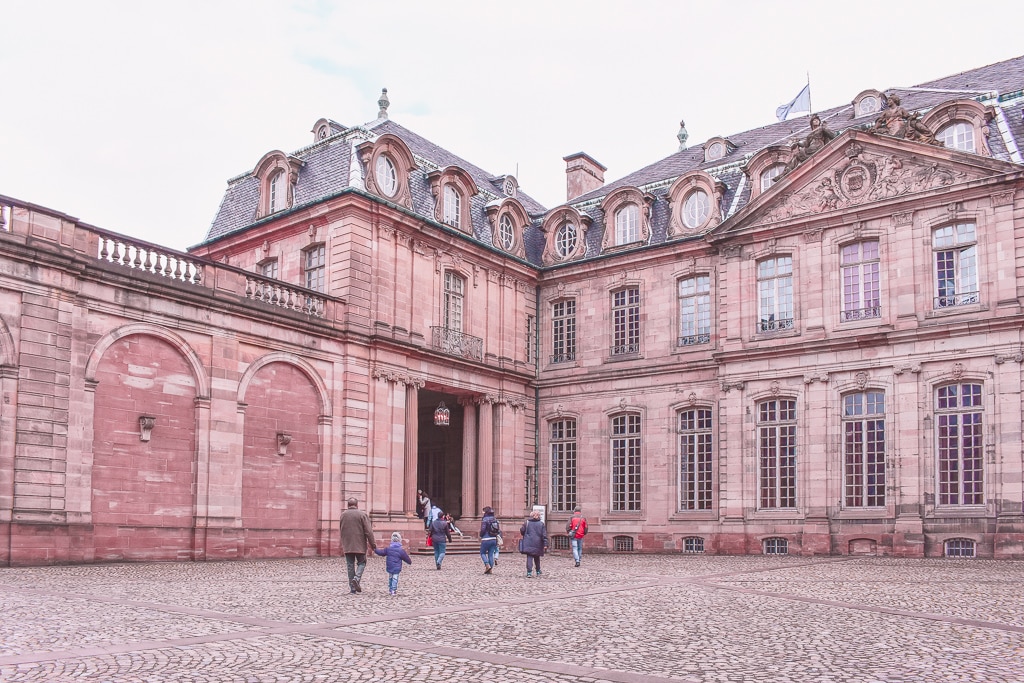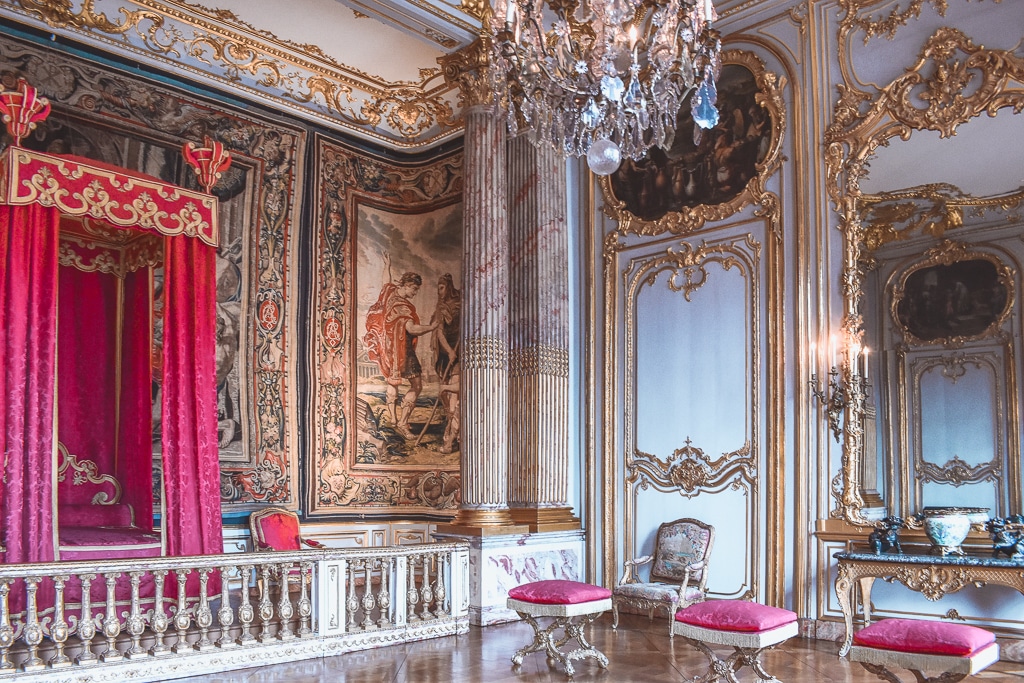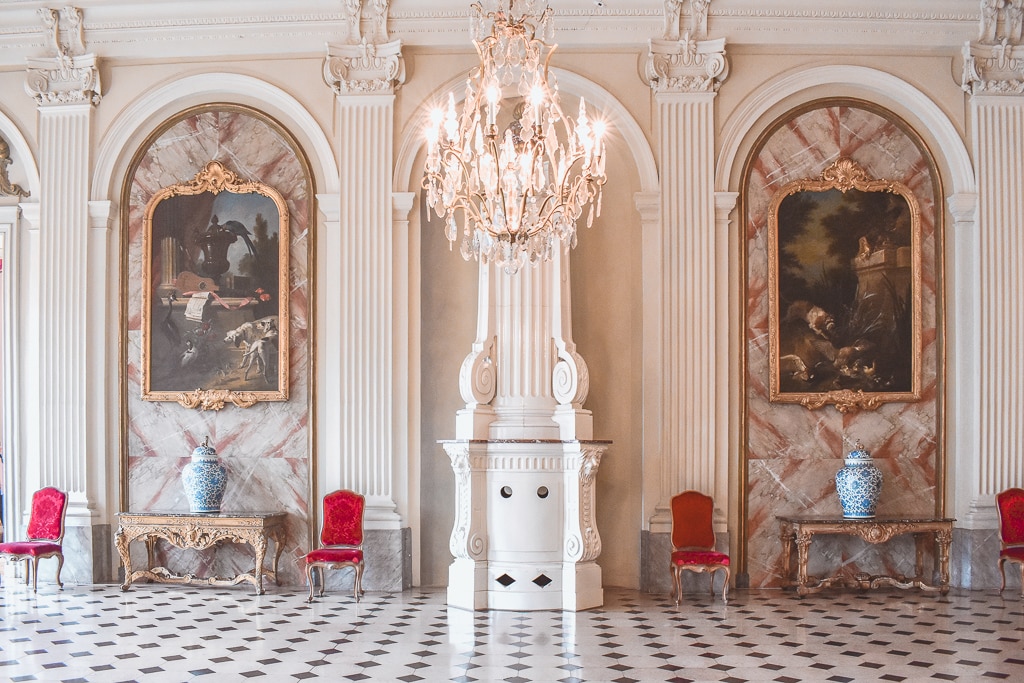 Imagine a French-speaking Venice with German-style houses: voilà, you are in Petite France! This was my main reason to visit Strasbourg. Petite France is the old town of Strasbourg and consists fully of canals with colorful half-timbered houses. Admire Petite France from the water on a little boat cruise or stroll around the cute little streets. Most of the former crafts houses now serve as hotels or restaurants so Petite France is also a very cozy neighborhood to hang out. I really recommend restaurant Marco Polo for some great local Alsatian food and delicious pizzas. I fell totally in love with Petite France!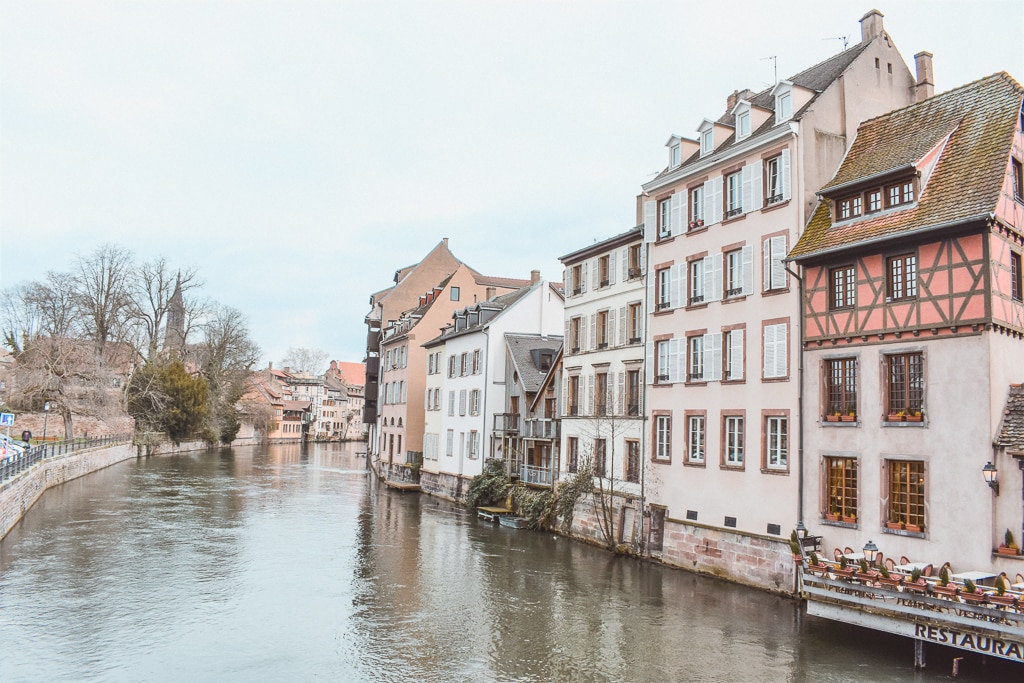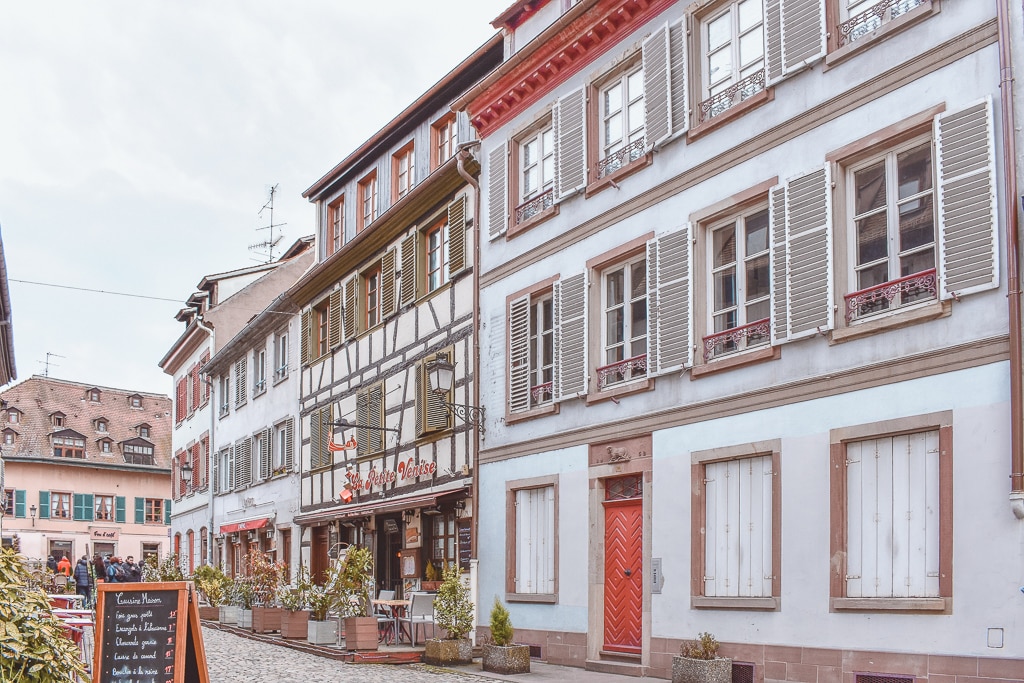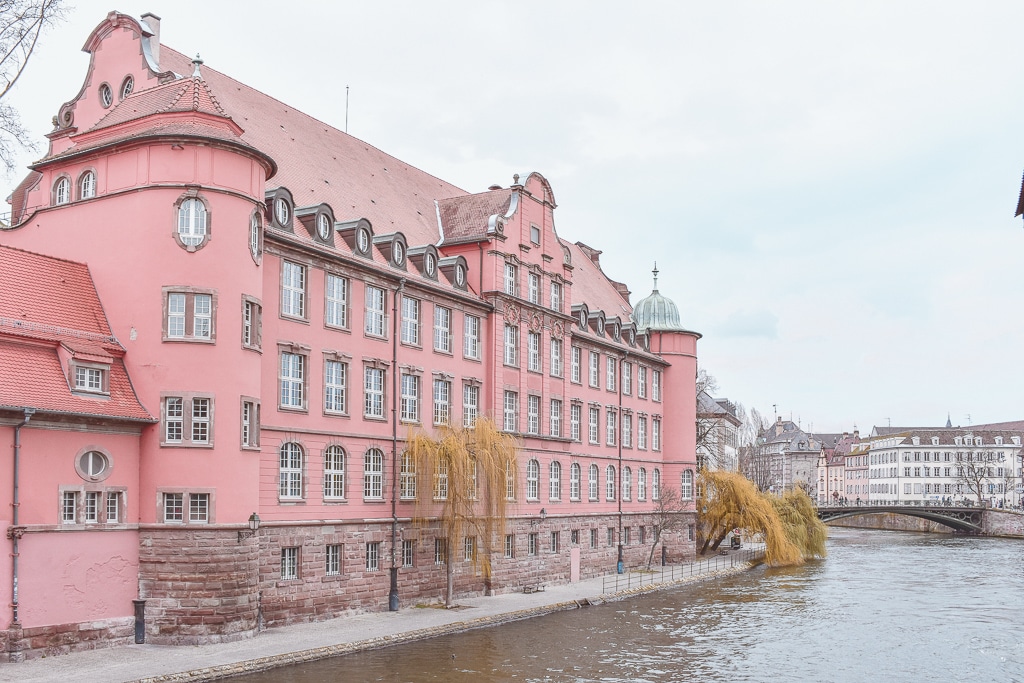 Being situated in the region of Alsace, Strasbourg belonged alternately to both France and Germany. The former German Power is very visible in Palais du Rhin, the German imperial palace. Nowadays Palais du Rhin also serves as a museum. I did not visit the museum myself however the sight of the building itself is already impressive. Palais du Rhin is noticeable due to its large dome and is surrounded by a beautiful garden for a relaxing walk.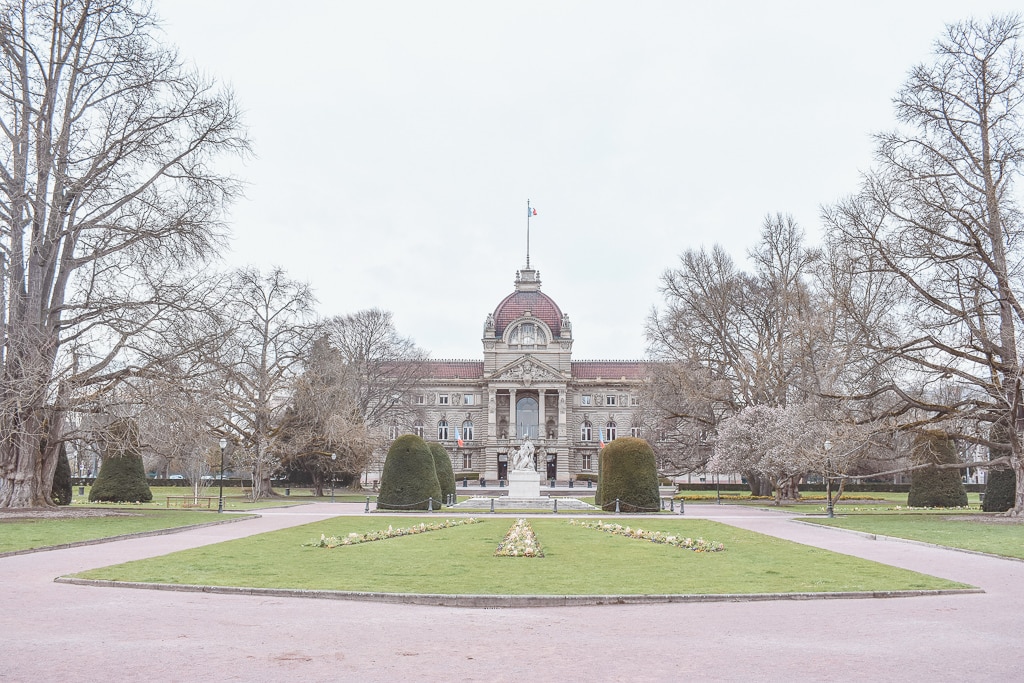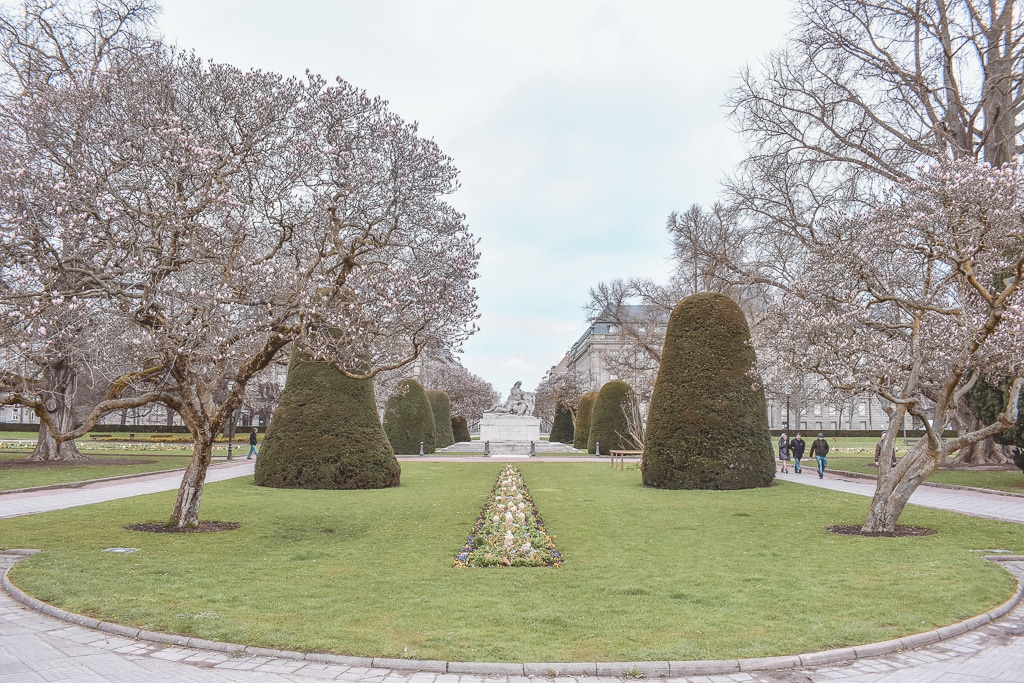 Is Strasbourg already on your wishlist?
Ayo! AR x