10 tasty hotspots for food and drinks in Athens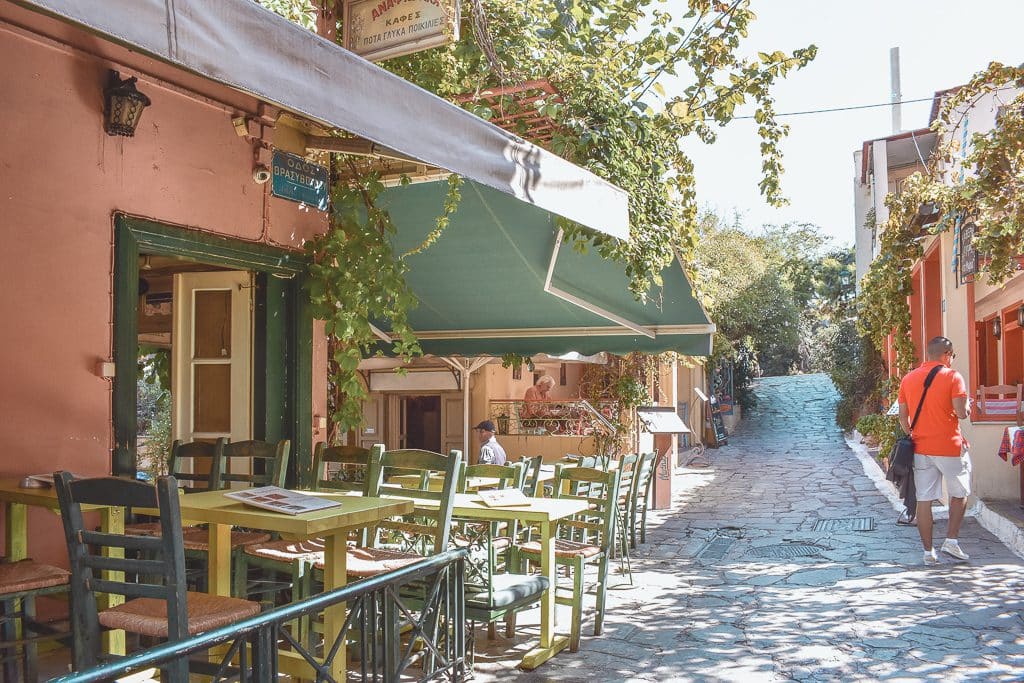 What is my favorite thing to do on a citytrip when I am not discovering enchanting places and photographing them? Eat and drink, like a lot! Restaurants in Athens serve large portions of food and the best part about it is that it's very affordable. The streets of Athens have a kiosk on every corner to kill your thirst and the restaurants are always full and open until late.
Food brings people together and therefore it plays a huge part in Greek culture. Athens has something to offer for every taste when it comes to food. Whether you want to try some Greek national dishes, prefer more international cuisine, want to drink a cocktail at a fancy place or want to hang out with the locals at a typical Greek 'kafenio'.
A nice restaurant in the city center of Athens, at Eúcharis you order all the classic Greek dishes. The traditional design is very welcoming and often there is a band playing live music to add that extra 'Greeky' feeling.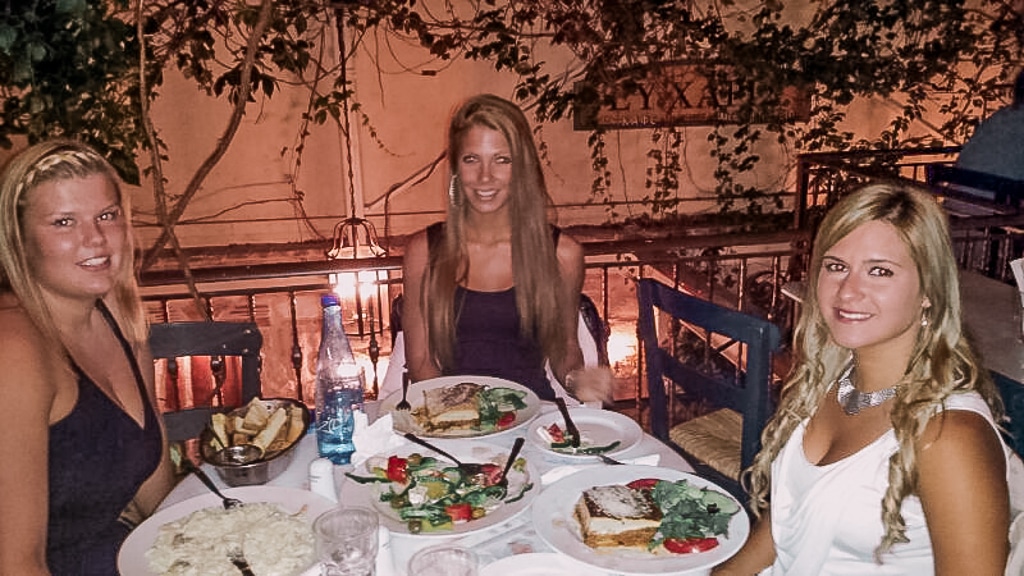 The neigborhood Exarcheia offers plenty of typical Greek tavernas and I can really recommend Rozalia. This restaurant is mostly frequented by locals but there is a nice mix of tourists as well. The ambiance at Rozalia is great and you can taste that the food is made with love.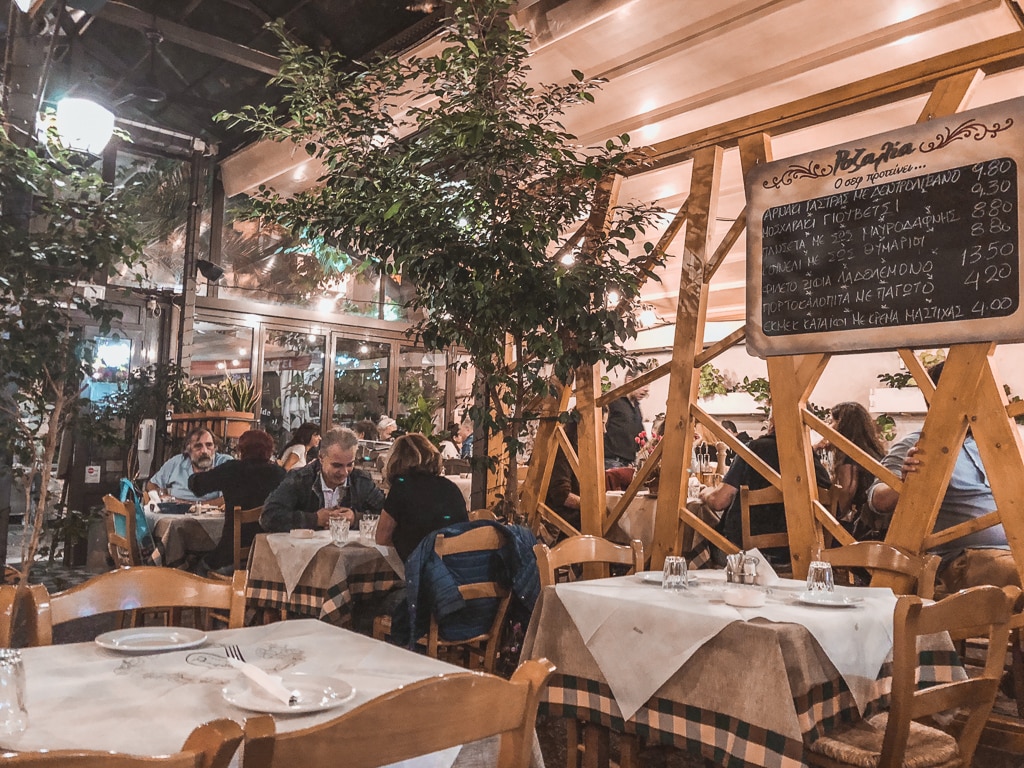 In Exarcheia you'll also encounter Ama Lachei,  and it looks very inviting. The restaurant will definitely catch your attention when you pass by it, and what do you see down the stairs? A lush garden full of laughter and people engaging in fun conversations.
That is exactly what the concept of Ama Lachei is all about. According to them food should be a moment to get together to talk and that won't happen if everyone is focused on their own plate. That is the reason why Ama Lachei does not have appetizers or main courses on their menu. They serve mezes instead, small dishes to be shared.
Although, small.. we ordered five mezes for two people and that was way too much food! Make sure you can eat it all because this food is too good to waste.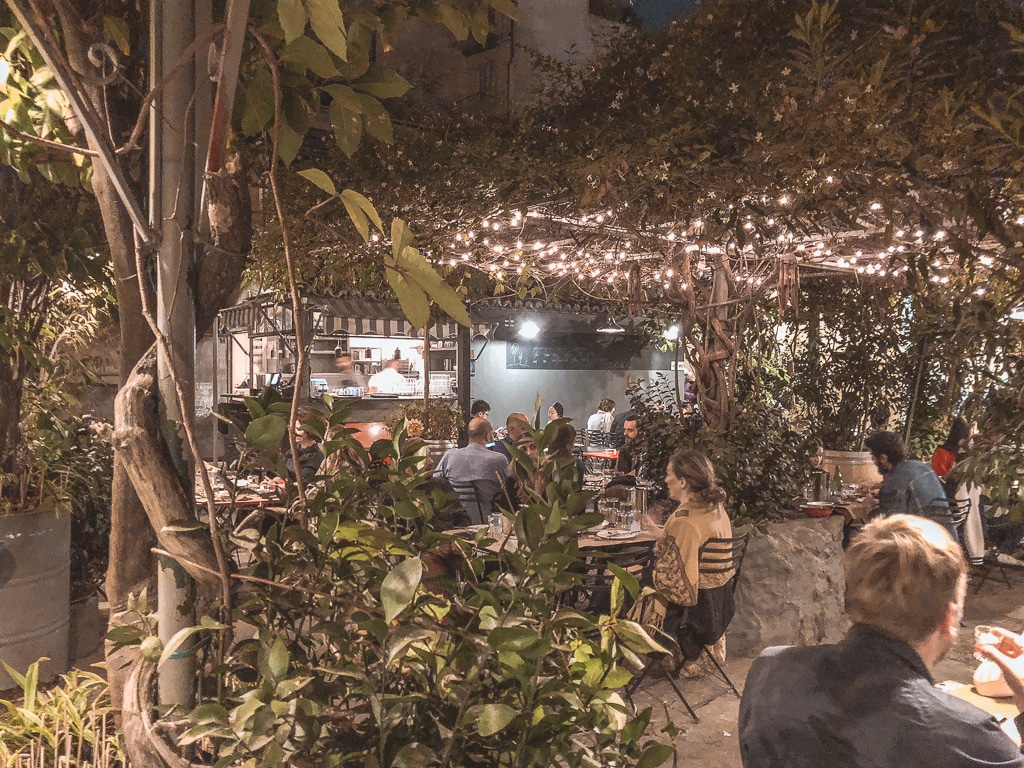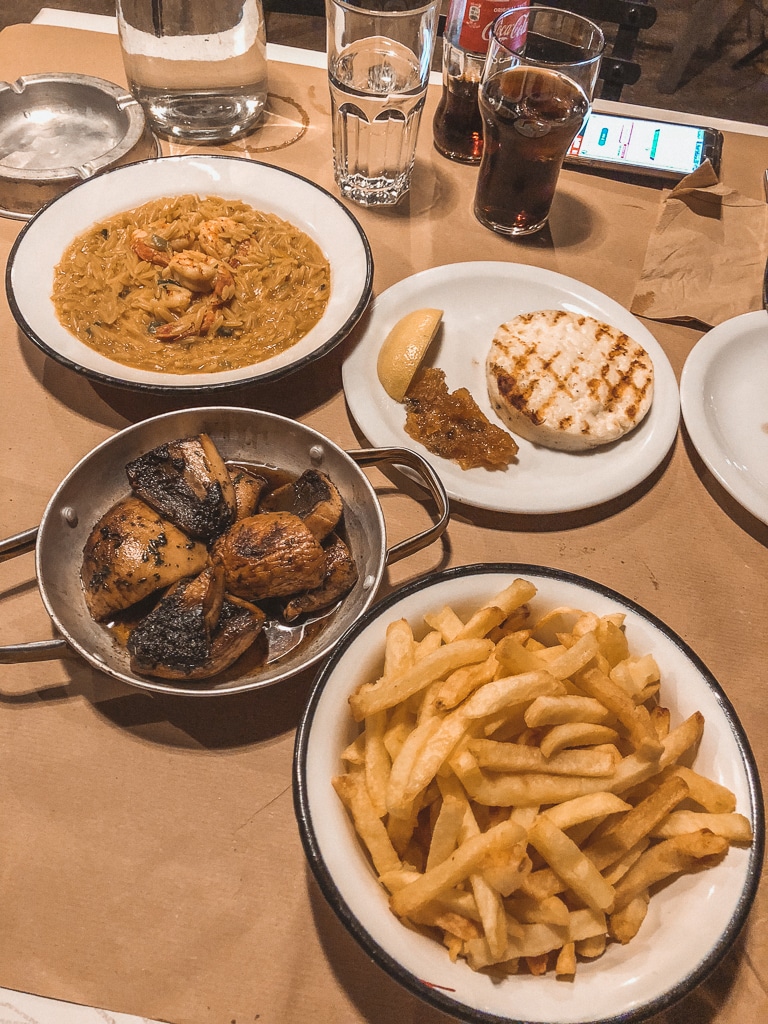 Salero
Want some food variety in your Athens trip? What about Spanish food? No lie, Salero is one of the best Spanish restaurants where I've ever eaten! They serve delicious tapas and the place itself looks super cute with a cosy backyard terrace.
Koi Sushi Bar
I love sushi - I'm pretty sure you already knew that haha - and I'll eat that anywhere in the world. But Koi, that's something else. Koi Sushi Bar is my favorite sushi place ever and it's soo affordable! For less than twenty euros you'll order two eight-piece sushi rolls and one or maybe even two six-piece nigiri. I'm so addicted to the salmon teriyaki roll and I never found any other sushi restaurant that offers something similar.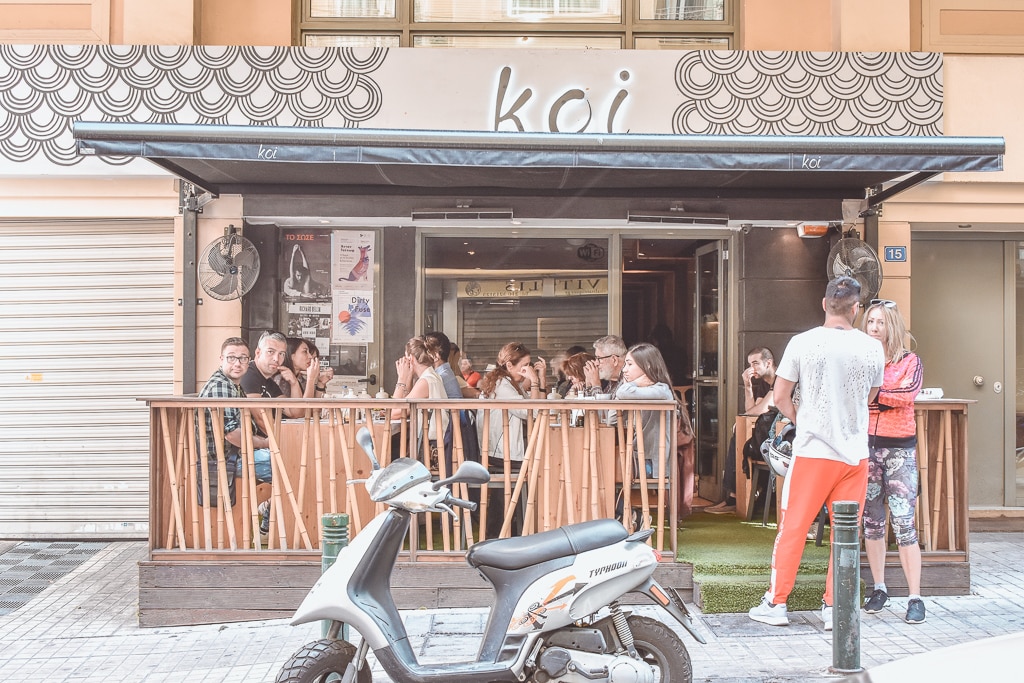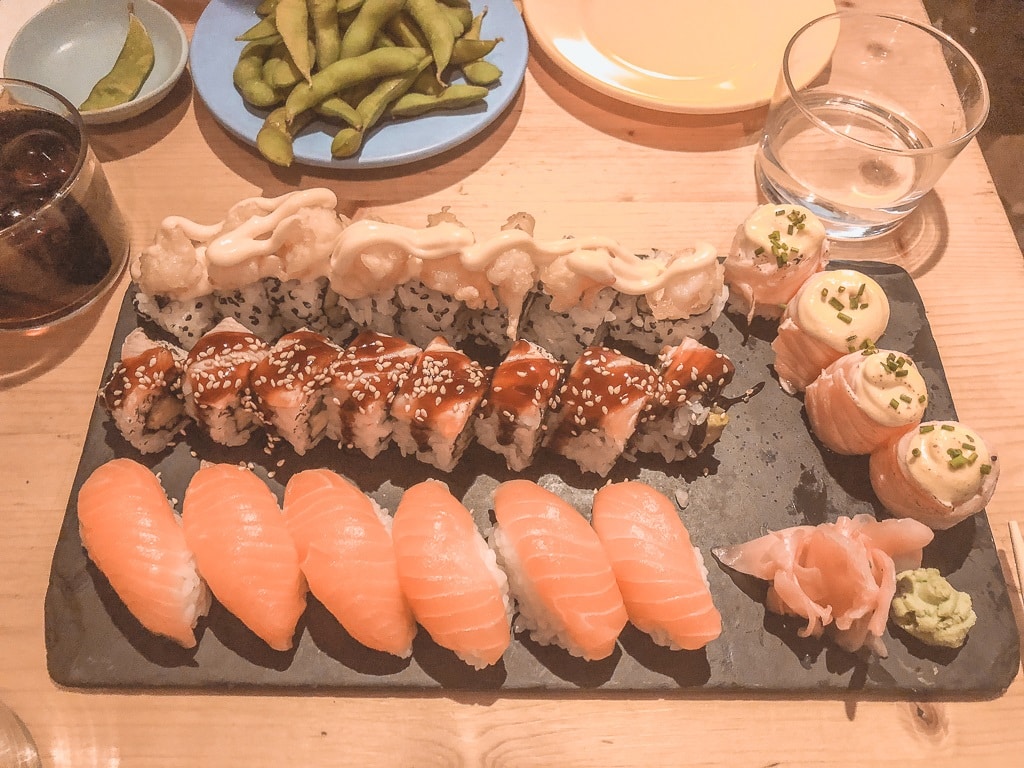 A for Athens
This centrally located rooftop bar is the perfect place for a stunning view over the Acropolis and Monastiraki square. Best combined with some sunshine so come here during daytime to enjoy your drink.
360 degrees
Located right next to A for Athens, 360 Degrees is a little lower but closer to the Acropolis. Great place to order a cocktail in the evening while you enjoy the view of the lit up Parthenon.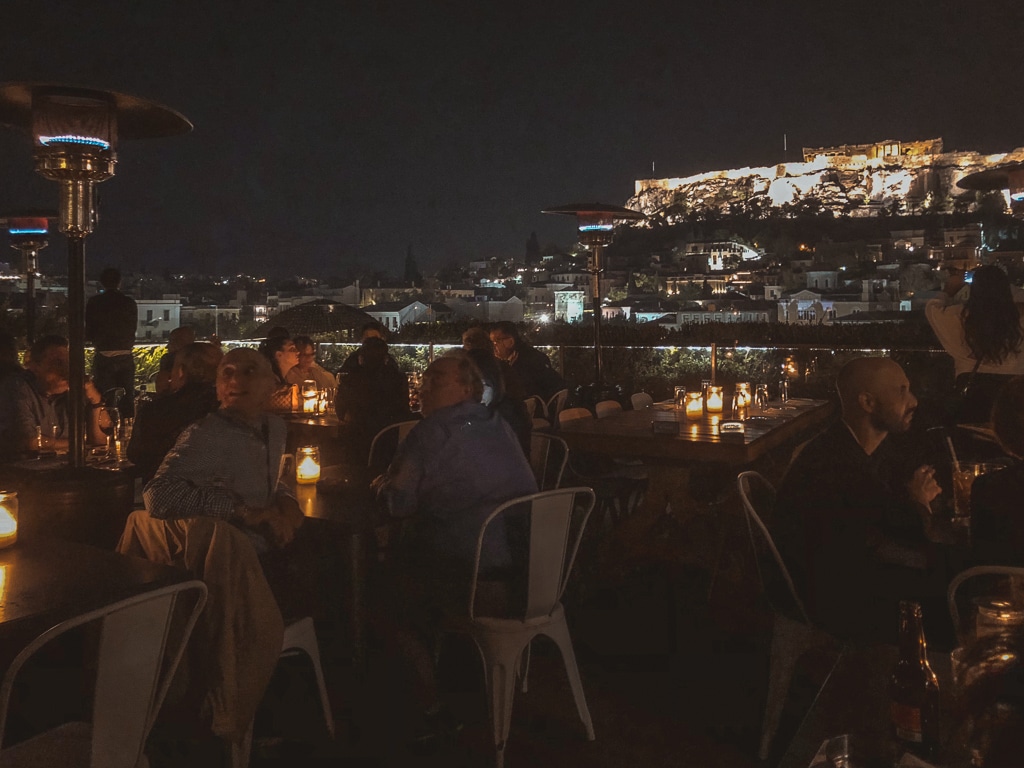 Six d.o.g.s.
This bar is literally a hidden gem. When entering Six d.o.g.s you must walk down some stairs first, giving you the feeling that you are about to step into some underground techno club. But then suddenly you realize that it's a lush garden! You'll find trees, wooden seats and tables and even gravel on the floor. Six d.o.g.s is a popular coffee spot during daytime and at night you order the most delicious cocktails. An amazing place at any time of the day!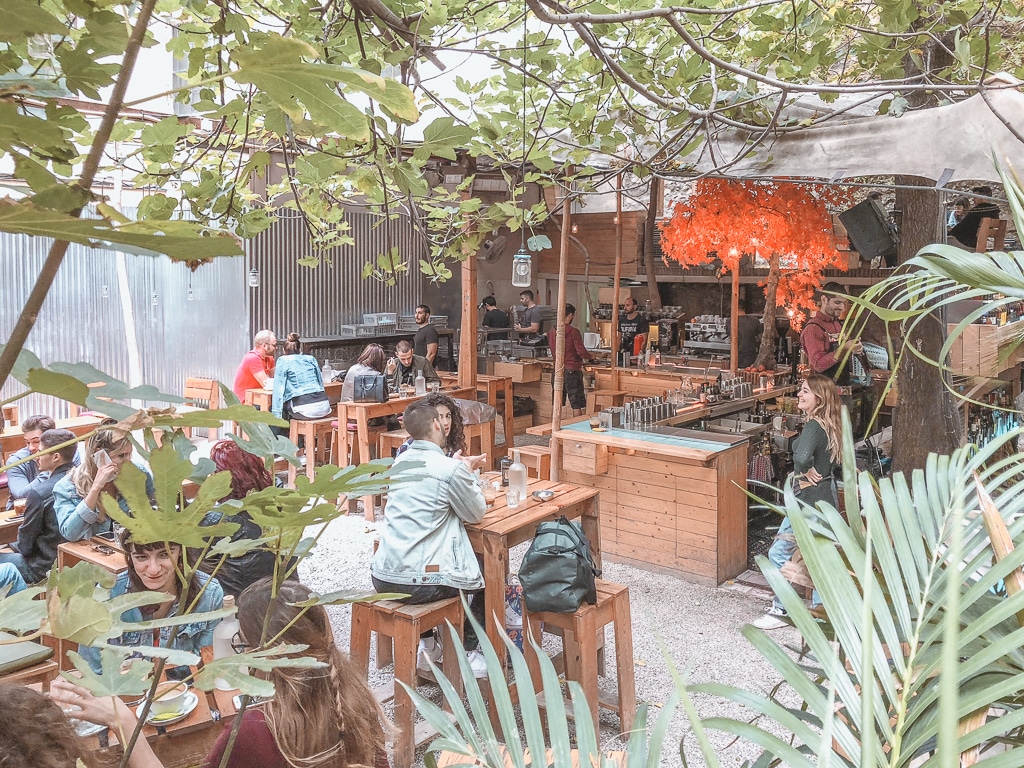 All-day-breakfast spots are hot and Spollati is no exception. Sweet or savory, small bites and complete meals, Spollati has everything you want and when you want it. I heard their cocktails are fabulous as well.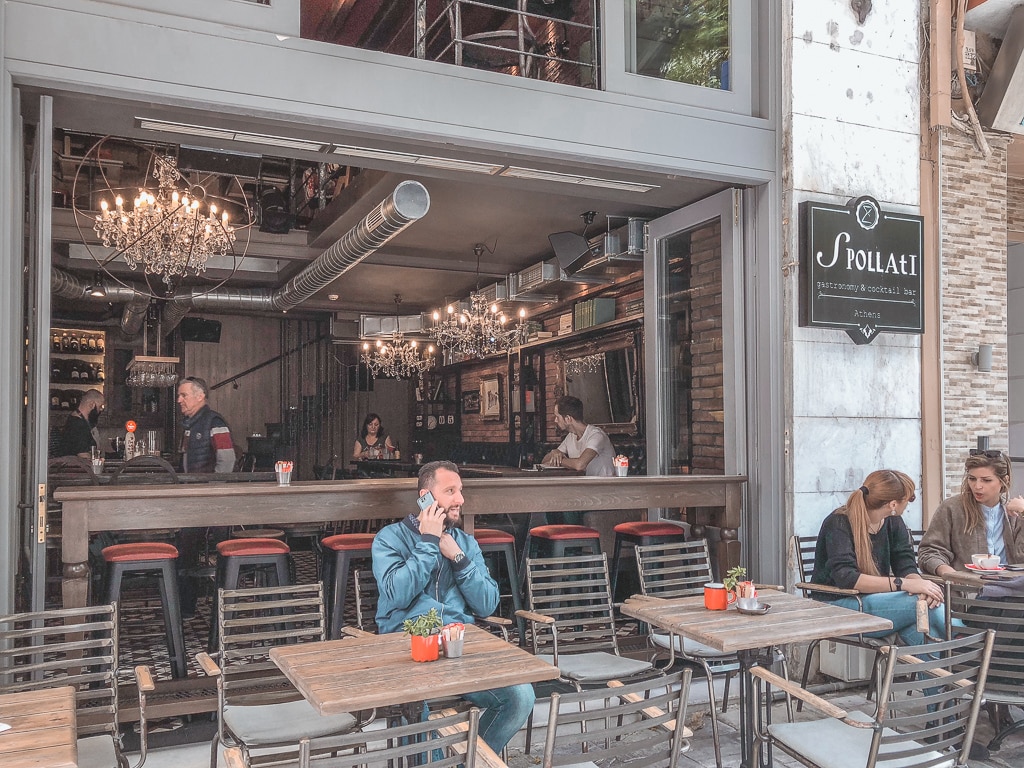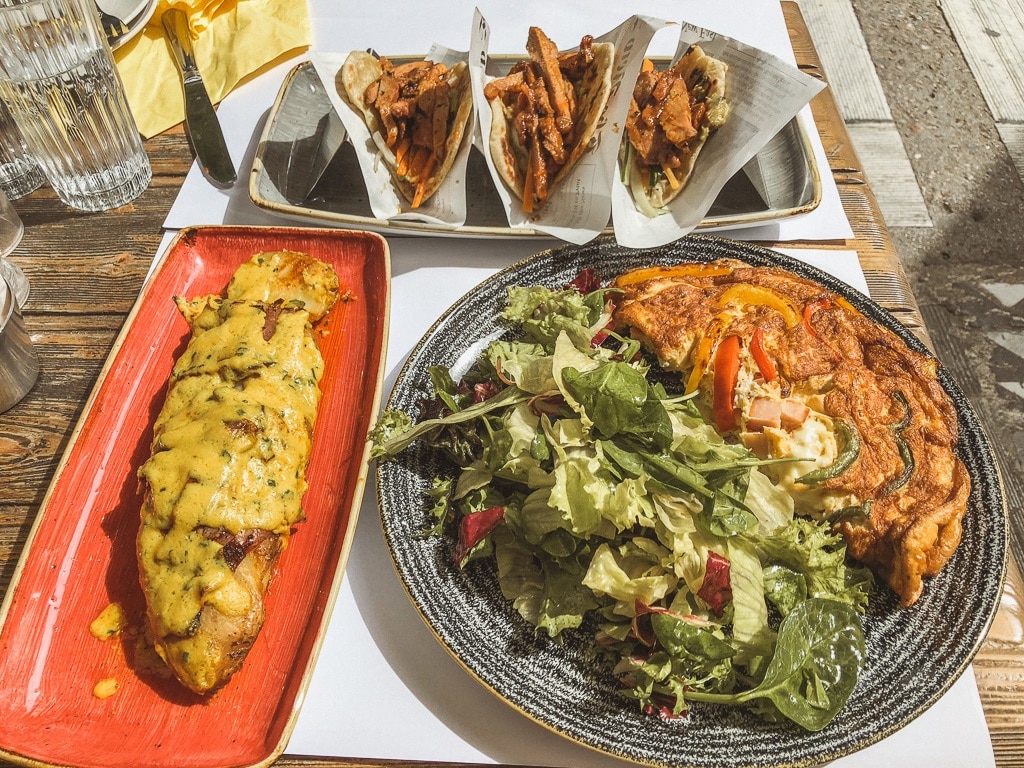 Tailor Made is another popular Athenian spot for coffee. Well, I'm not a coffee drinker myself so unfortunately I cannot tell you if it's really that good. But I do love to order a delicious cocktail at Tailor Made!
Which hotspot would you pick?
Ayo! AR x