How to get to Sakarun Beach from Zadar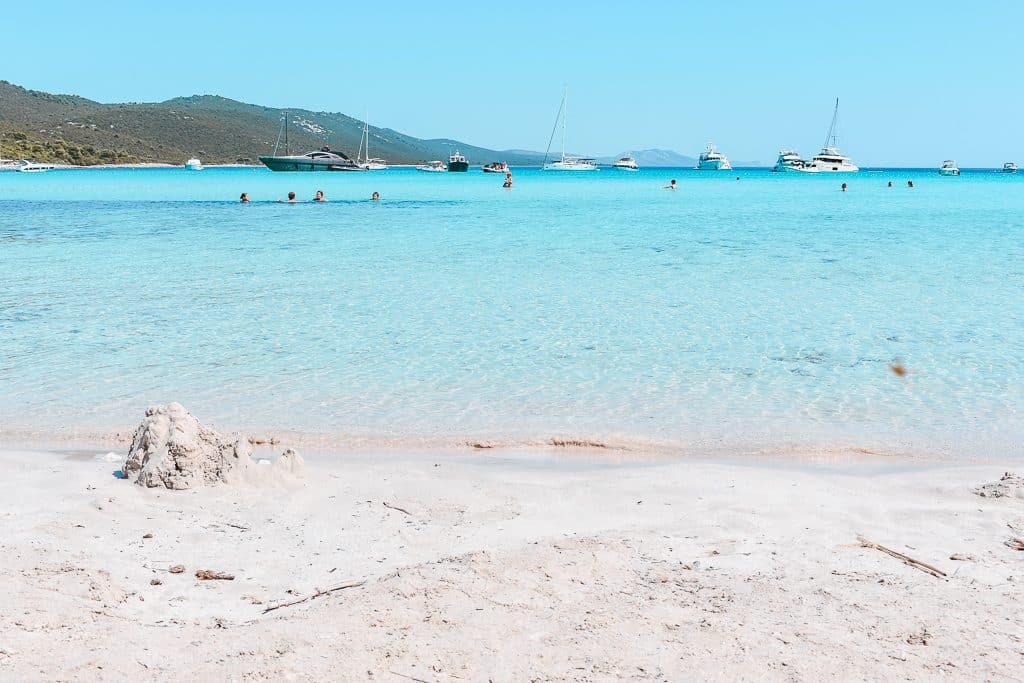 What are your ingredients for a perfect vacation? Mines are a mix of vibrant towns, natural sights and beach, a lotta beach! When traveling to islands and coastal countries, the one thing that I always google is a list of the most beautiful beaches. So when Sakarun Beach popped up on my screen during my Croatia research, I found exactly what I was looking for.
It took me quite some effort to get to Sakarun Beach, but I'm glad I did because boy, it was a delight to swim in that clear blue water! Sakarun Beach is not only the most beautiful beach I've seen in Croatia, but also one of the best in Europe if you ask me.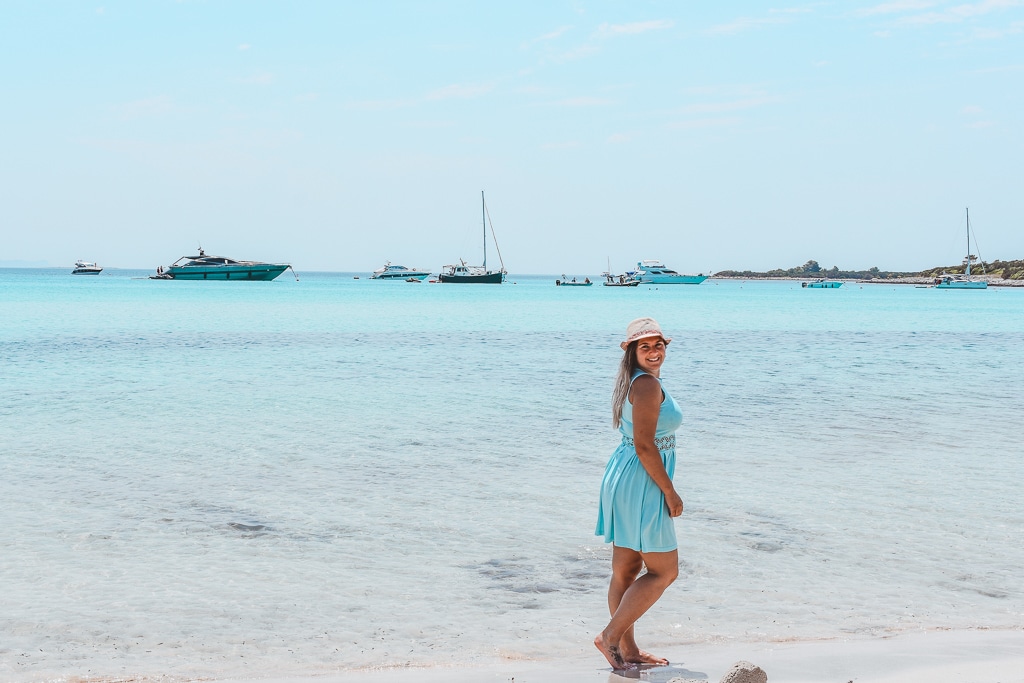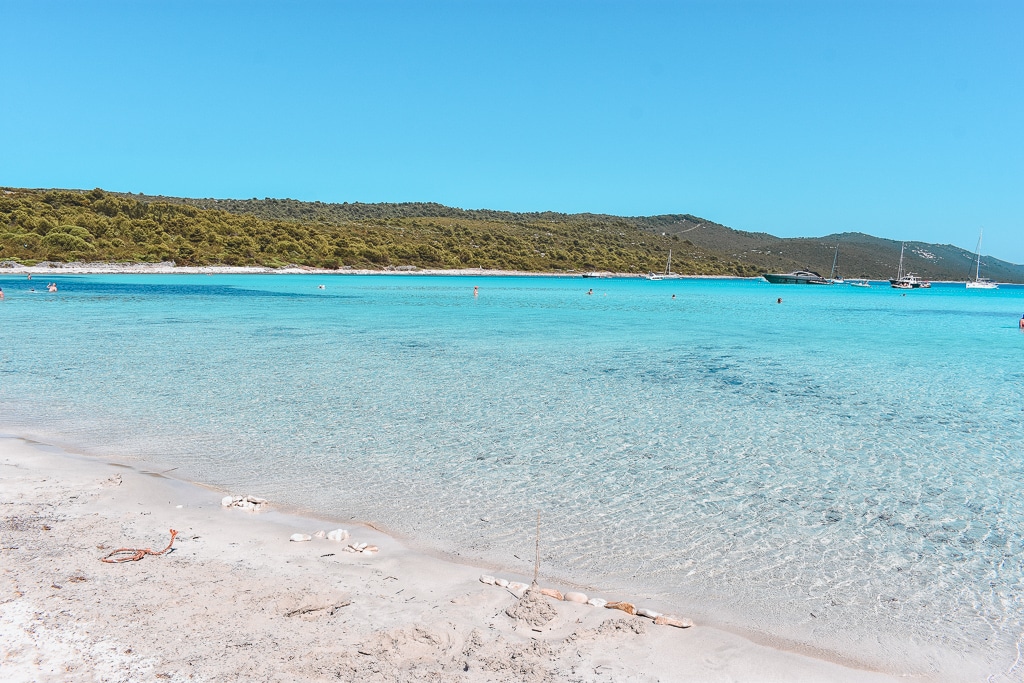 Good to know about Sakarun Beach
Sakarun Beach is located on a bay in the northwest of Dugi Otok, an island off the coast of Zadar. It is a long sandy beach (quite uncommon in Croatia!) with shallow water that simply invite you for a swim. Sakarun Beach is not only picturesque, but also surprisingly calm for such a paradise. I went there in late June and the beach was pretty empty. A perfect place to just relax and let go of all your worries!
As for facilities, Sakarun Beach doesn't have many but it's enough for a pleasant beach day. You will find two beach bars, and some shade at the right end of the beach. I do recommend bringing your own beach umbrella if you want to lay down on a more secluded spot. Don't forget to bring cash also, you might need it for parking and food.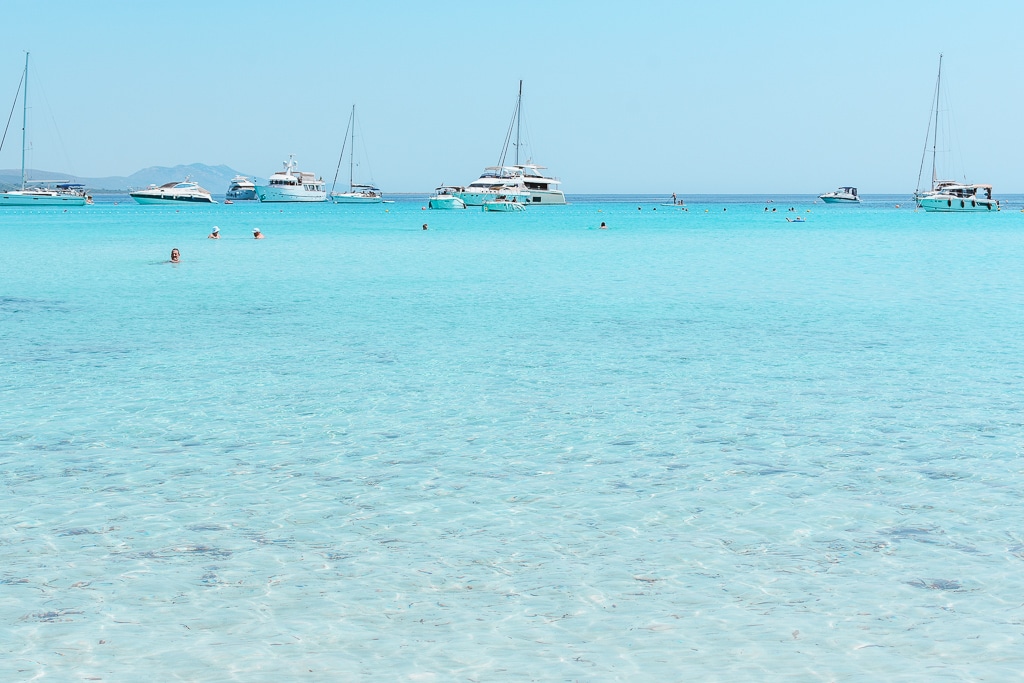 Which ferry to take for Sakarun Beach
Now this is the tricky part. I had to do A LOT of research to figure out how to get to Sakarun Beach for a daytrip to Zadar, and now I'm more than happy to share my findings with you. First thing to know: Croatia's major ferry company is called Jadrolinija, that's where you need to go for tickets and additional information. Second, I used this page of Croatia Ferries to find out all the timetables.
The most confusing part is that Dugi Otok has four different ports. You cannot simply take the ferry from Zadar to 'Dugi Otok', but you have to know the name of the port that is the closest/most convenient to your place of interest. For Sakarun Beach, see the two options below: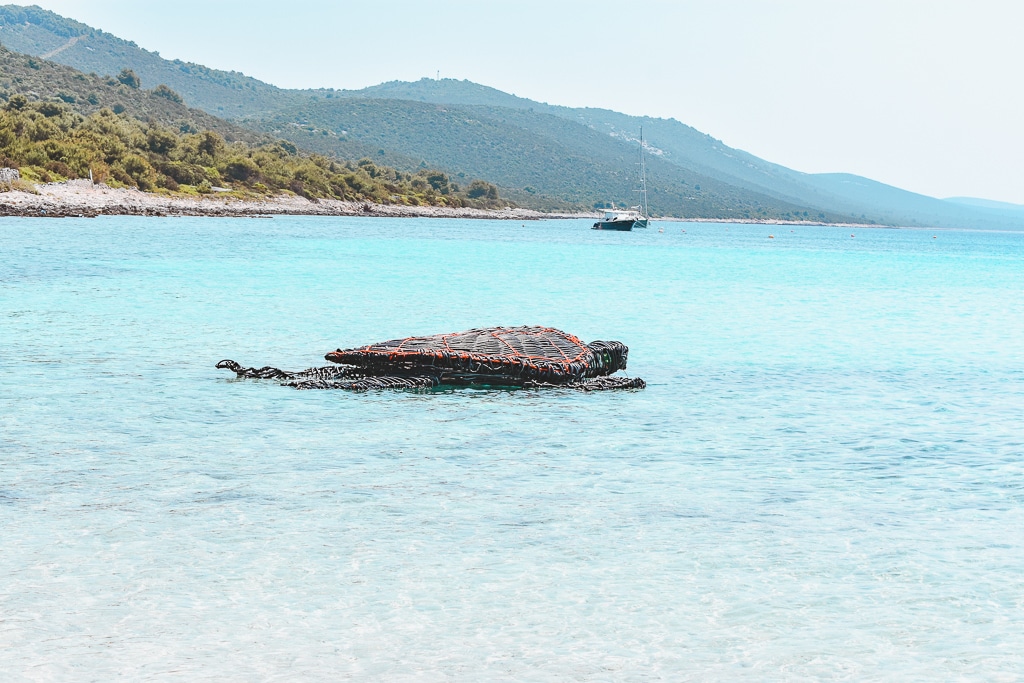 Taking the ferry with no car: Božava
Božava is the closest port to Sakarun Beach, and it features a tourist train to take you straight to Sakarun Beach. Which is perfect when you're not traveling with a car. Unfortunately, there is a big disadvantage to this port: ferries from Zadar to Božava depart late in the afternoon on most weekdays, taking away the option of a day trip.
Travel tip: try to plan your visit to Sakarun Beach on a Sunday, as this is the only day that the ferry from Zadar to Božava leaves in the morning. Is it not possible for you to go on Sunday? Then you can still enjoy Sakarun Beach with this tour.
Taking the ferry with a car: Brbinj
If you're traveling with a car, then you have more options because the ferry from Zadar to Brbinj runs several times a day. I took this ferry on a Friday morning at 10 AM, and arrived in Brbinj a little after 11:30 AM. Once you're there, it's a scenic 30-minute drive to Sakarun Beach. You can park your car pretty close to the water, and the price for parking is 10 kuna per hour.
Travel tip: when boarding the ferry with a car, try to be at the port at least an hour before departure. The car ferries get fully booked sometimes, and first comes first serves! Also, if you have the chance, why not spend a night or two on Dugi Otok and discover more of its beauty?
If you have more questions about Sakarun Beach and travels in Croatia, then please leave a comment below or reach out to me on Instagram and Facebook 🙂
Ayo! AR x
*FYI: this post contains affiliate links. If you purchase something through them, I receive a small commission at no extra cost to you. Thank you so much for your support!