6 places that prove that mainland Greece is a perfect winter destination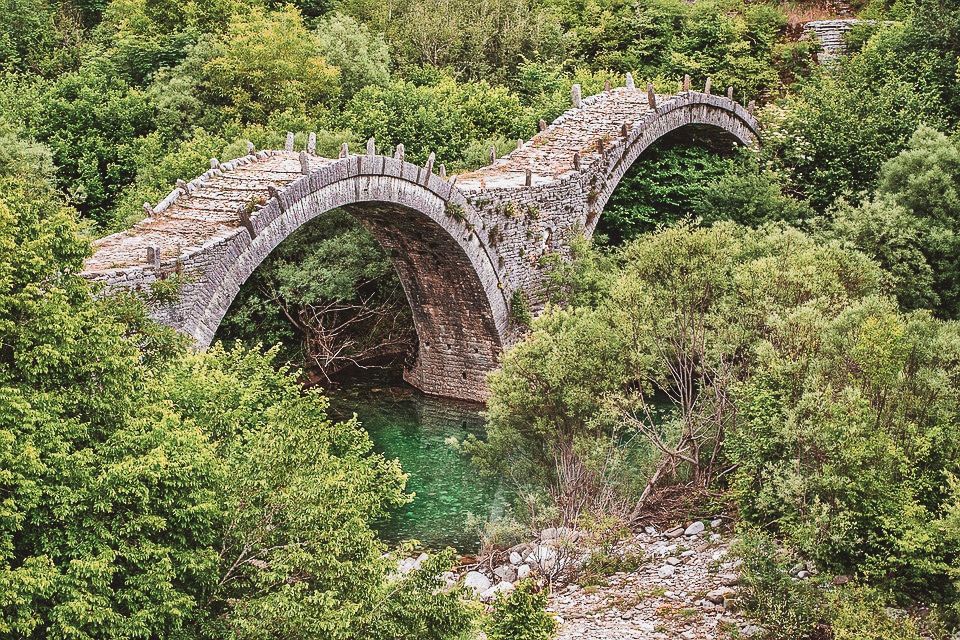 Welcome to the last flashback of the year and it's a special one for the season: I am taking you back to 2014, when I spent Christmas in Greece. Don't worry if you never thought about Greece as a winter destination, the first images that came to my mind were islands, beaches and sunshine.
Excellent reasons to visit Greece of course, but Greece has so much more to offer than only islands. Imagine a landscape full of mountains, snow combined with sunshine and some days with pleasant temperatures that feel like spring. In other words, being able to enjoy all the magic that the season has to offer without freezing your booty off. That's mainland Greece for you, and the following places are a perfect choice for a winter break.
Of course, you could head to Athens for your winter break. I don't blame you at all, there is something quite magical about seeing Athens full of Christmas decorations. But if you have already been to Athens or are looking for something less touristy, then Thessaloniki is a wonderful choice for a city trip.
Thessaloniki is the second city of Greece and is located in the northern province of Macedonia. It has a vibrant bar scene, some amazing photo spots and there are plenty of historic sites in and around the city. If you have the time, take a daytrip to Vergina. This small village is home to the Royal Tombs of Aigai, a UNESCO world heritage site.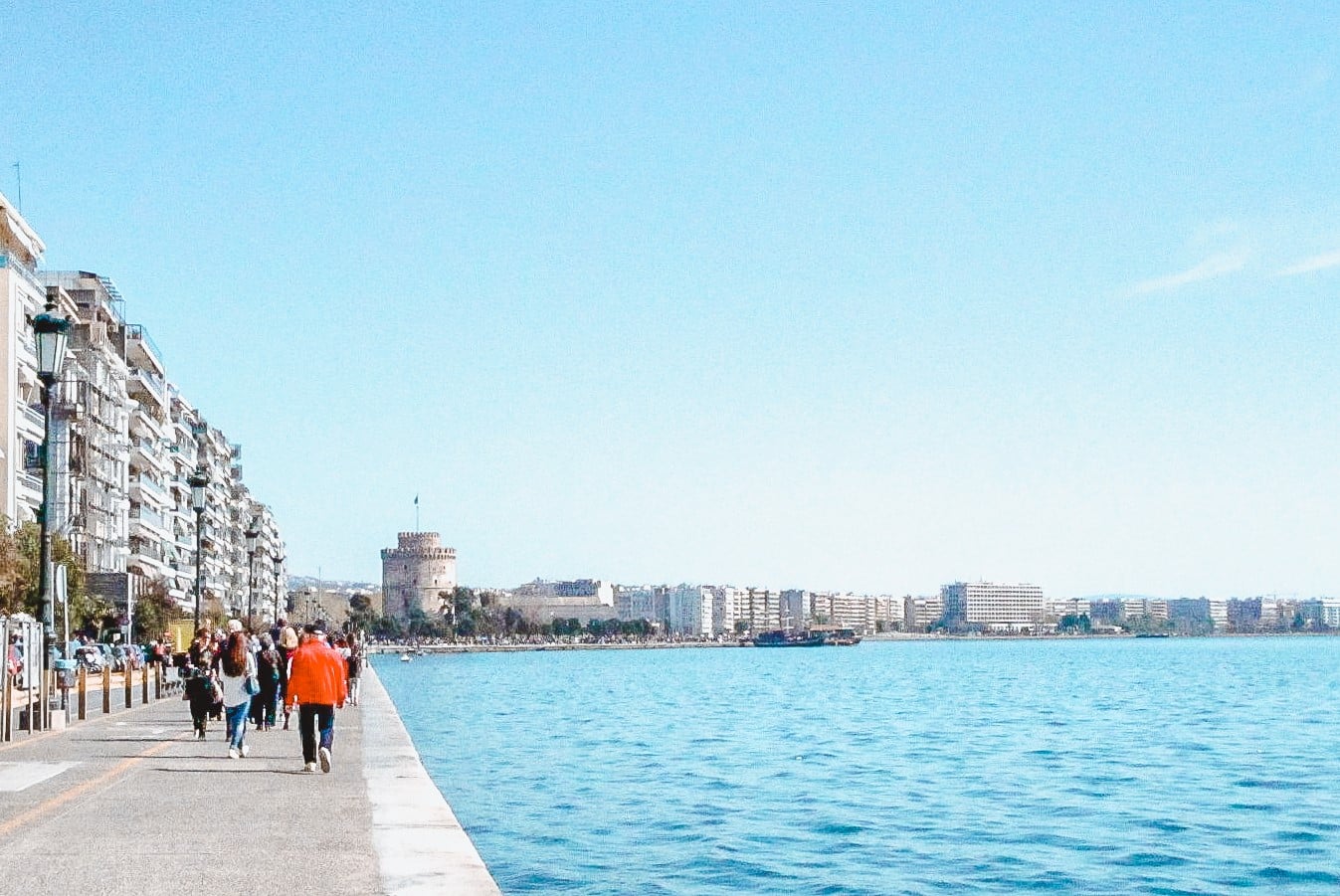 Nicknamed the 'Mykonos of winter', the village of Arachova comes to life in the winter season. Its location next to Mount Parnassos – Greece's biggest ski resort – makes it the most popular winter destination of this list.
Arachova has all the facilities you need for a perfect ski trip, but it's also worth a visit if you just wish to relax at a spa and enjoy the lush mountain views. The food scene of Arachova is suitable for every taste and budget and party animals won't be disappointed either because there are plenty of options for bars and clubs.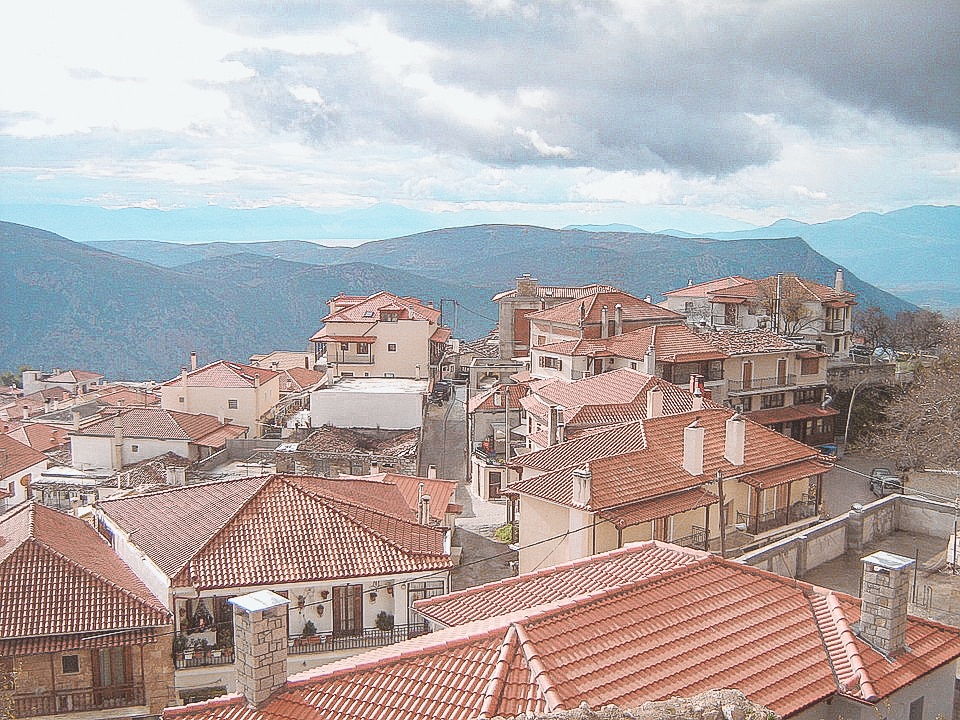 If you go to Arachova, then you cannot miss Delphi either. This historic site is a true must-see in Greece and it's only a few minutes away from Arachova.
Why was Delphi so important again? This archeological site is home to the Temple of Apollo, and it is also the place where ancient Greeks went for advice about their fates. Also known as the Oracle of Delphi, many historical decisions were made here.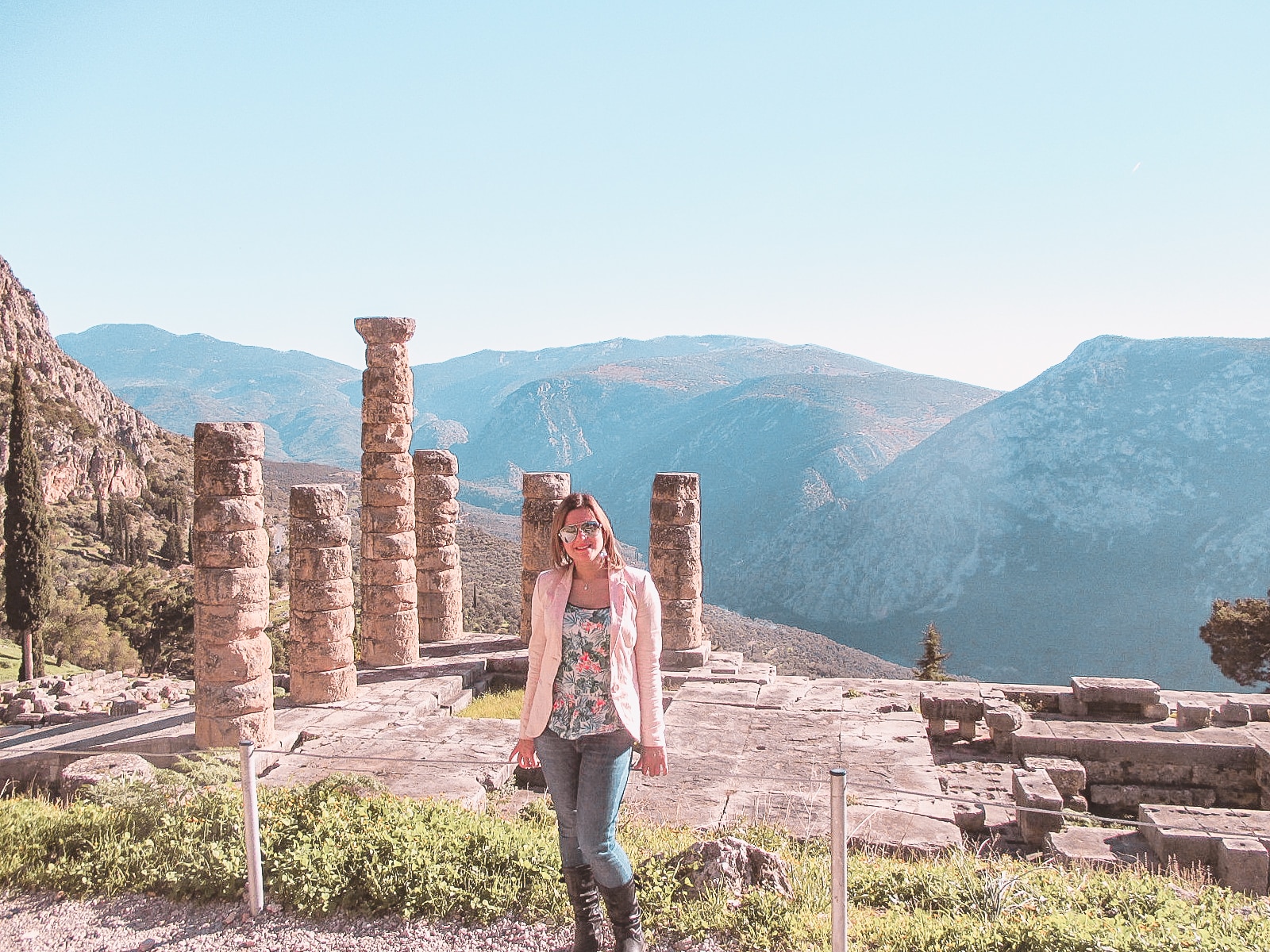 Go to Meteora if you want to feel like you stepped into a fairytale. The sight of monasteries built on top of steep mountains is probably the most breathtaking view you'll see in Greece, however, be prepared for a tough climb. Not only is this a lot easier to do in the winter months, the moody mist above the mountains also makes Meteora a little more mysterious.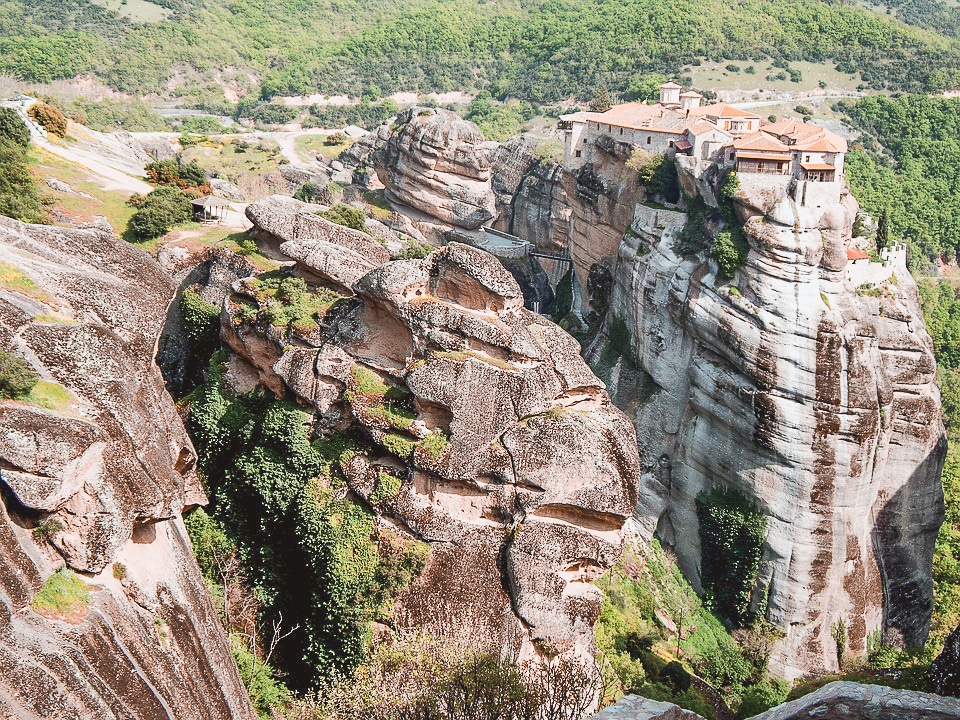 Ioannina is a student city, located in an enchanting natural landscape. Here you'll encounter mountains, caves and a glorious lake called Lake Pamvotida.
What makes Ioannina so special is that Lake Pamvotida is home to an inhabited lake island, with an idyllic village to stroll around.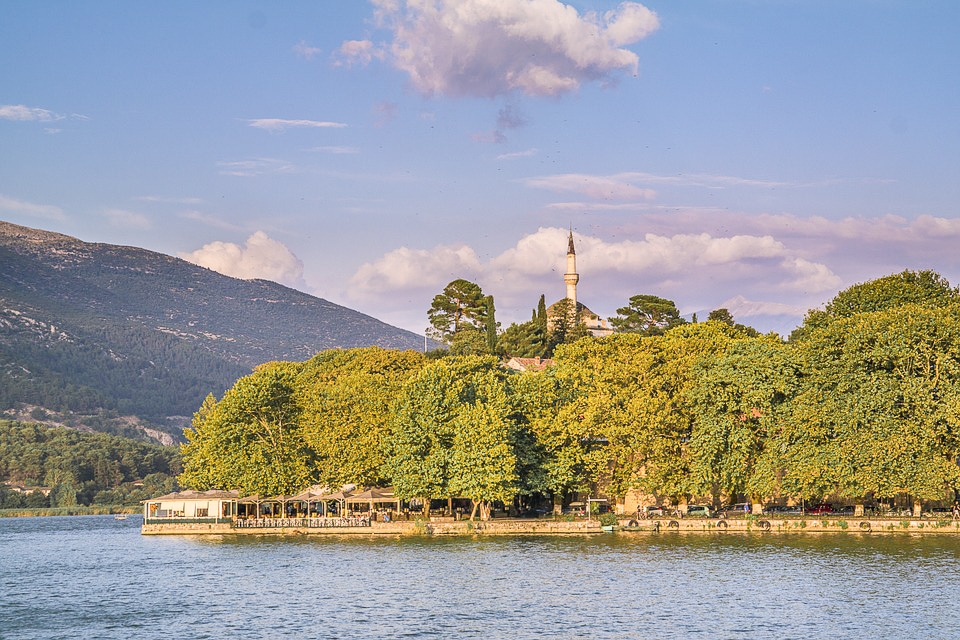 Patras is the third city of Greece, and it is often used as a starting point for further travels into Peloponnesus. The region offers a variety of wines, which are consumed in high quantities during carnival.
February is the best month to visit Patras because boy, they sure know how to carnival! Patras has the biggest carnival celebration of all Greece, lasting for several weeks. The highlight of Patrino Carnavali happens on the last Sunday of carnival, with colorful parades and the burning of the carnival king at midnight.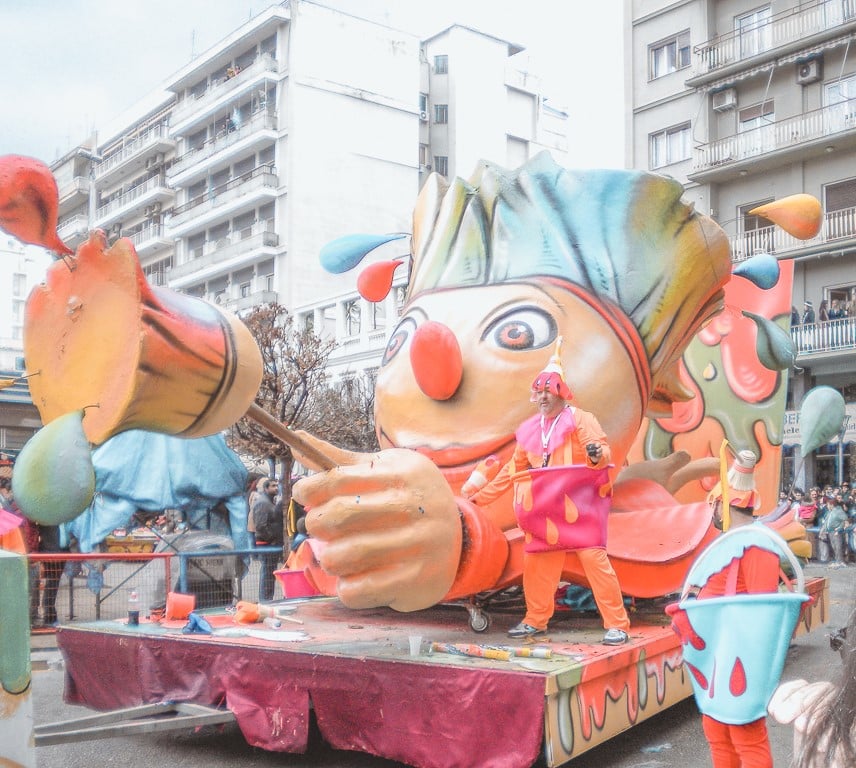 What is your favorite destination for a winter trip?
Ayo! AR x
*FYI: this post contains affiliate links. If you purchase something through them, I receive a small commission at no extra cost to you. Thank you so much for your support!