Visit Lindos, the most beautiful place in Rhodes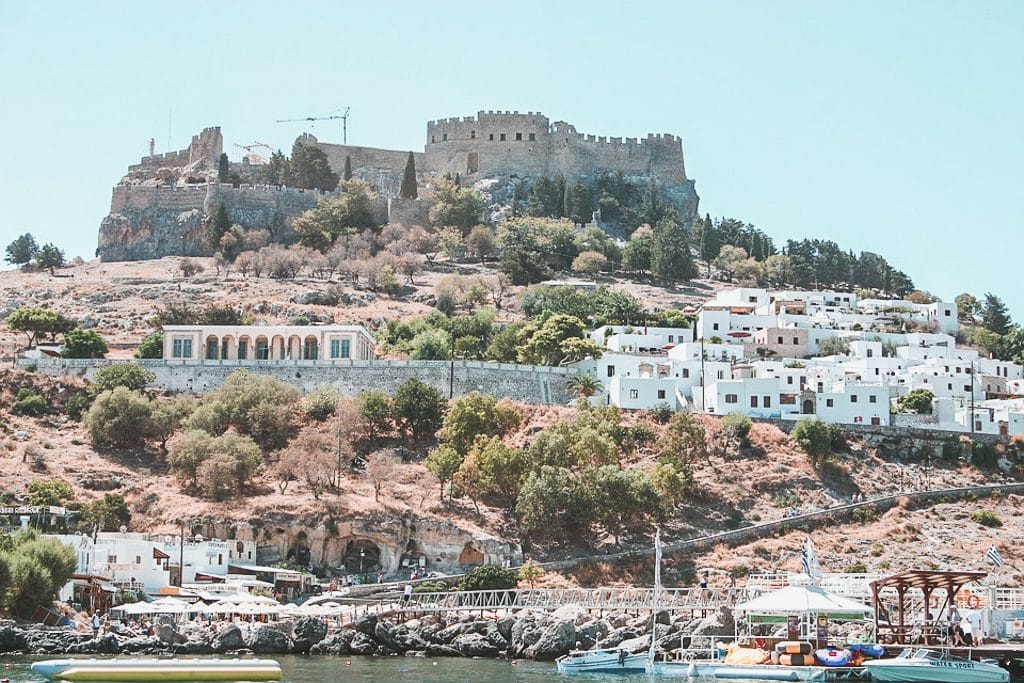 Today the month comes to an end and that means flashback time. As you might know by now I will never get tired of sharing my Greece stories so let's go to Rhodes!
The first thing that comes to mind when I think of Rhodes? Lindos, without a doubt. For me, just the name itself is very enchanting because in my mother language Portuguese 'lindos' is the plural word for beautiful. Well, that is indeed the perfect way to describe Lindos.
What makes Lindos so enchanting?
The village is full of whitewashed houses, exactly how you imagine Greece to look like. Strolling through these cute little streets will take you all the way up to the castle on the rock. Once you're at the castle it's time to emerge yourself into Greek history because Rhodes has its very own Acropolis with a temple called Athina Lindia.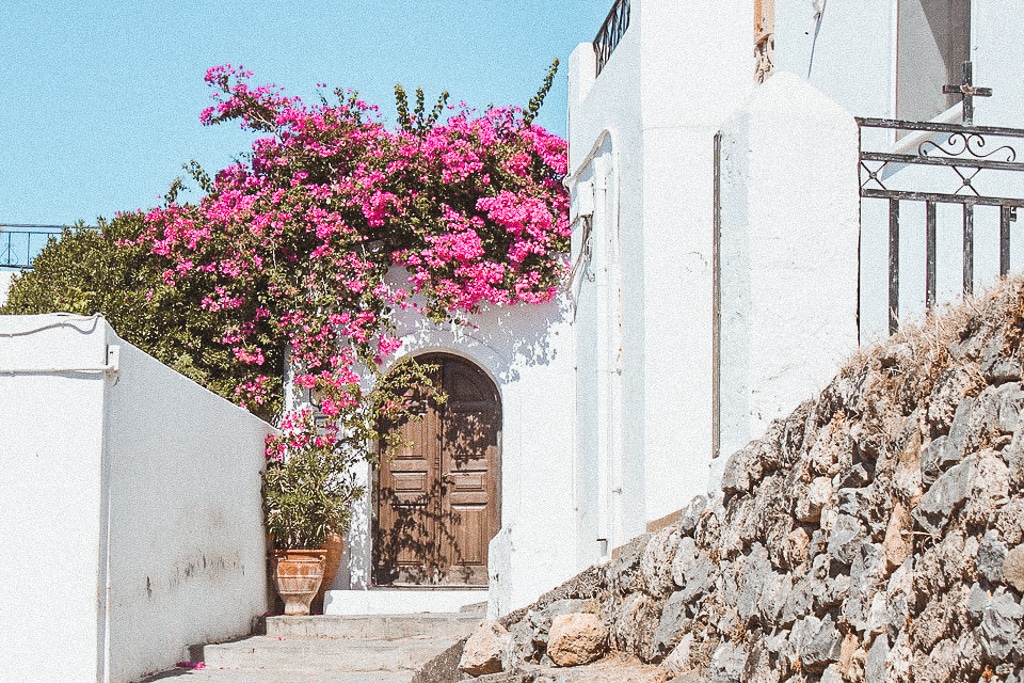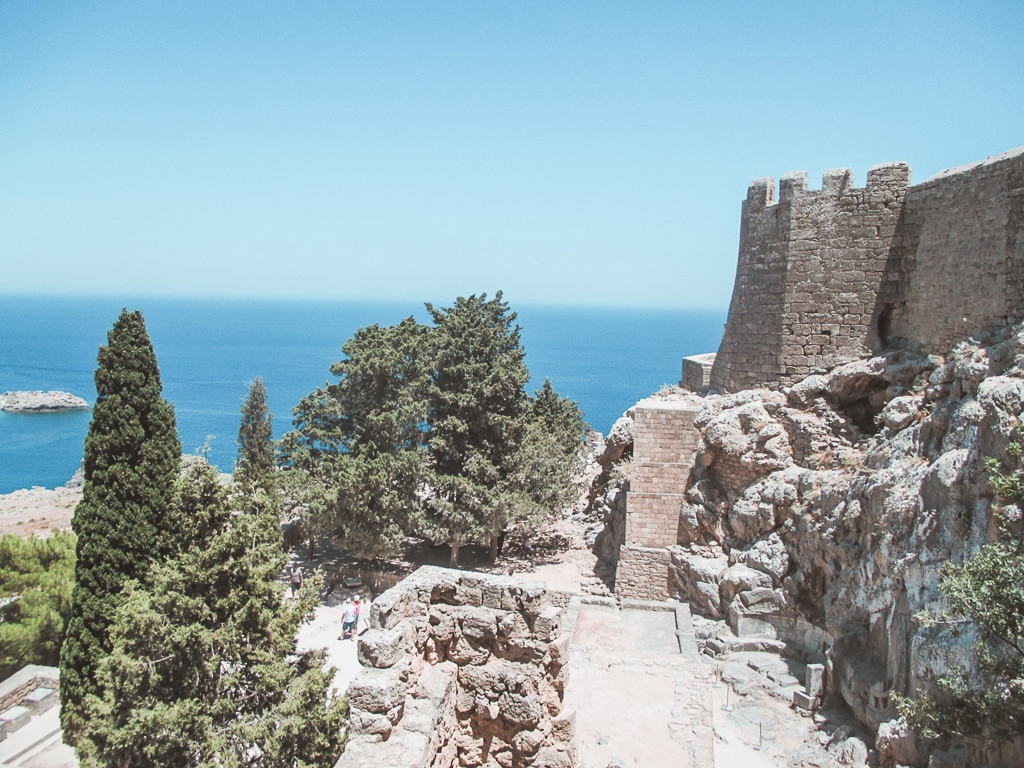 Probably you already took a hundred pictures by now but in case you haven't then you really must take your camera out. The temple offers a panoramic view over the village and the surrounding bays. This scenery will take your breath away and is the best reward for the sweaty climb to the top (it gets very hot in Rhodes, especially during high season). And you know what's even better? Ending your visit to Lindos with a swim inside the azure sea!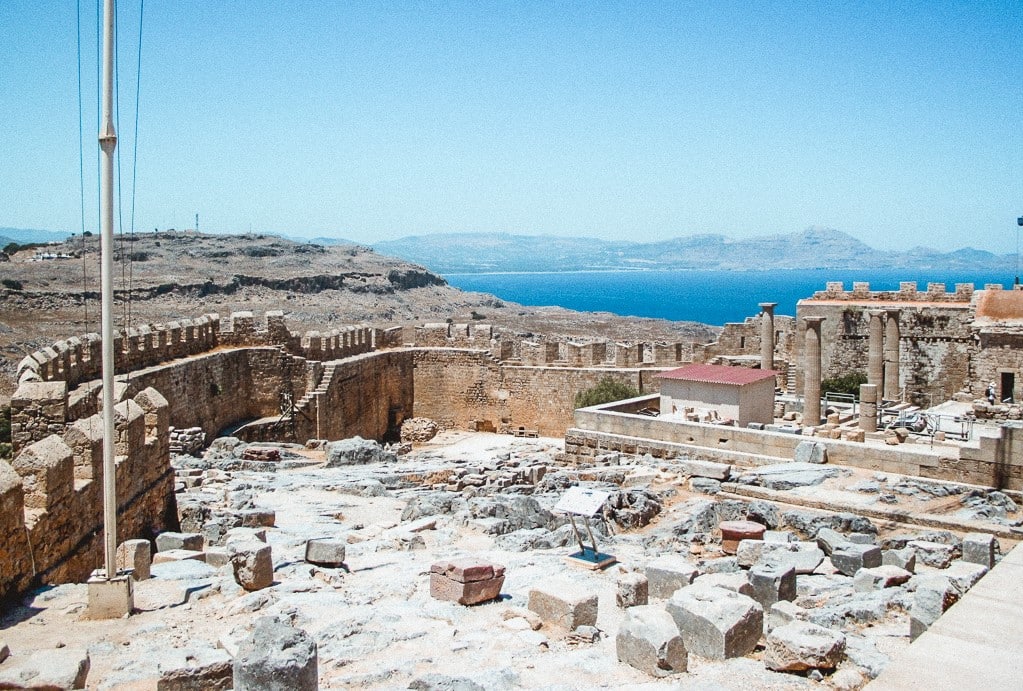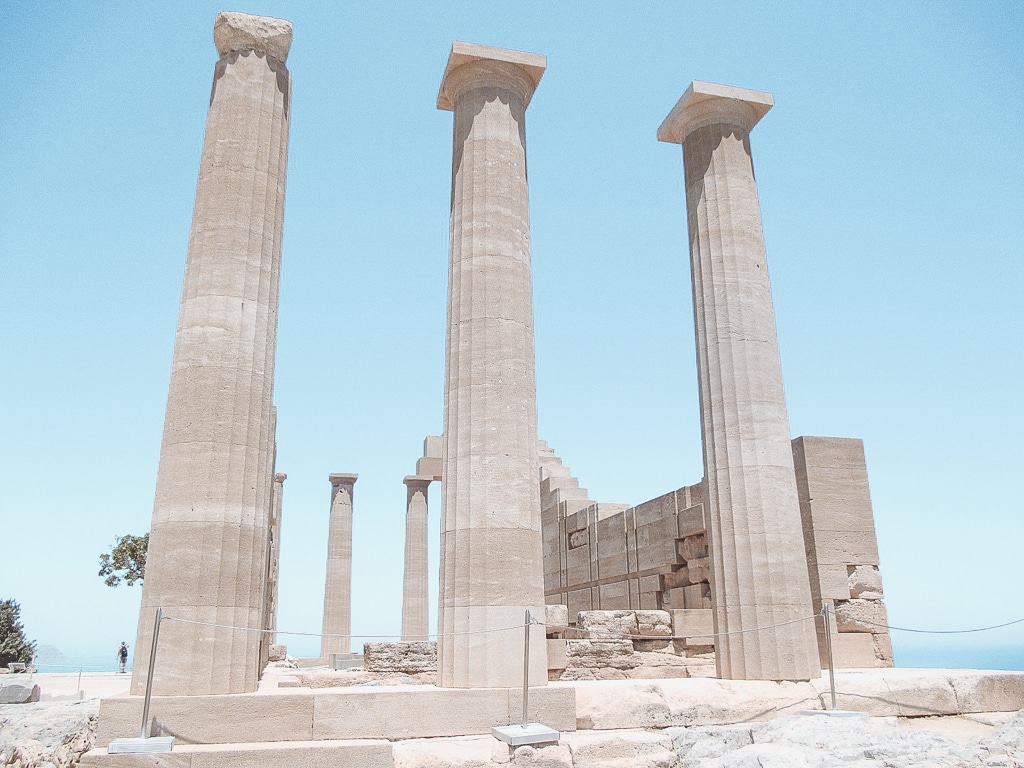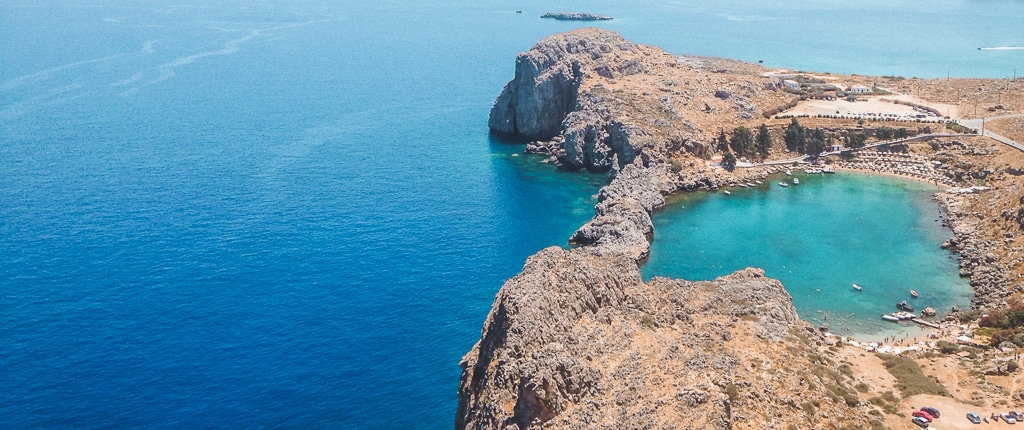 Although Lindos is the place to be for stunning Rhodes photos, I would rather recommend staying in Rhodes Town and visit Lindos as a daytrip. Why? There is simply a lot more to do in Rhodes Town. The modern part of the city has a vibrant nightlife and the historic town is full of Medieval sights, such as the Rhodes Castle.
The easiest way to get around in Rhodes is by renting a car, it's about an hour driving from Rhodes to Lindos. Another option is to book an excursion at one of the many tourist shops, that way you'll get there by bus however you will be limited in your time at Lindos.
Have you been to Rhodes yet?
Ayo! AR x